Global Mental Health Summer Institute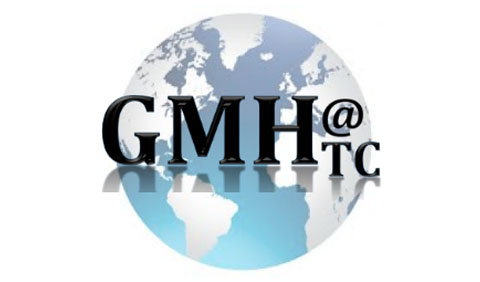 July 5 - 10, 2018
July 5, 2018 - July 10, 2018
Hosted by: The Global Mental Health Lab
Location:
Teachers College, Columbia University, New York, NY
Times: 9:00 AM - 5:00 PM Each Day
Overview:
The Summer Institute in Global Mental Health (GMH) is a 6-day training program in the Group Interpersonal Psychotherapy and the World Health Organization (WHO) Mental Health Gap (mhGap) Humanitarian Intervention Guide (HIG). This training is designed for mental health and allied specialists, non-specialists, and students working with populations exposed to severe adversities and trauma.
Group IPT training is provided by:
Dr. Lena Verdeli, Ph.D., M.Sc.
Ms. Kathy Clougherty, L.C.S.W.
Dr. Myrna Weissman, Ph.D.
WHO mhGap Humanitarian Intervention Guide training is provided by:
Dr. Peter Ventevogel, M.D., Ph.D.
More information on the faculty and course objectives is located below.
Registration Fee: $1750
Discounts: (Please contact cps@tc.columbia.edu for more info)
25% discount will specifically be offered to all students (Teachers College/Columbia University and non-Teachers College/Columbia University)
25% discount will specifically be offered to all Teachers College/Columbia University alum
20% discount will be offered on the registration cost to groups of 3 or more participating from the same institution.
Continuing Education:
4 CEUs - Teachers College, Columbia University
Social Work Credits from the Columbia School of Social Work - 39 contact hours (3.9 CEUs) - $50 CEU fee
Academic Credit:
TC Students can now register for credit, for more information please contact gmh.institute@tc.columbia.edu
Global Mental Health Lab:
For more information about the TC Global Mental Health Lab, directed by Dr. Lena Verdeli, check out our website: www.tc.columbia.edu/gmhlab
Through a combination of hands-on training, didactic presentations, case studies, live demonstrations, and experiential exercises, trainees will gain knowledge on four essential mental health care elements:
WHO Mental Health Gap Humanitarian Intervention Guide (mhGap-HIG)
July 5-6th
The mhGAP-HIG provides non-specialists with first-line assessment and management recommendations in the face of humanitarian emergencies where treatment options are limited. It covers acute stress, grief, depression, post-traumatic stress disorder, psychosis, epilepsy, harmful substance use and risk of suicide.
Group Interpersonal Therapy (IPT-G)
July 7-9th
IPT-G is an evidence-based treatment widely used for adolescents and adults struggling to adapt in the aftermath of adversity. IPT has been tested for feasibility, acceptability, effectiveness, and sustainability in a number of landmark randomized controlled trials. Both the WHO mhGAP and UNHCR guidelines recommend the manual as an effective first line of treatment for depression delivered by non-mental health specialists in low- and middle-income countries. On the World Mental Health Day (October 10th, 2016), the WHO launched a global dissemination of the Group IPT Manual. This document will serve as the guide for the current training: http://apps.who.int/iris/bitstream/10665/250219/1/WHO-MSD-MER-16.4-eng.pdf
Family Engagement Strategies
July 10th
Family support during episodes of mental illness is critical for recovery. In many regions the stigma of mental illness results in withdrawal of family support during episodes, when the person needs it most. We will train on family engagement strategies, which families have found helpful in our work around the globe.
Management of Suicide Risk
July 10th
Risk assessment and evidence-based brief psychosocial interventions to mitigate suicidal risk in emergency settings will be covered, with an emphasis on the Safety Planning Intervention (SPI). SPI is an evidence-based, stand-alone intervention that has its roots in a brief cognitive therapy (CT). It is designed to manage and mitigate the risk for suicide, especially in acute care settings, such as trauma centers, crisis hotlines, psychiatric inpatient units and emergency departments.
* Certificate of attendance and in Group (Level A) Training in Group Interpersonal Psychotherapy will be provided upon completion of the course.
The workshop aims to:
Offer hands-on, interactive learning of the WHO Group Interpersonal Psychotherapy manual focused on the basic principles, strategies, and techniques of Group IPT for treatment of depression and post-traumatic symptoms
Build knowledge on how Group IPT is adapted and implemented in low-resource settings for persons affected by extreme adversities.
Offer hands-on knowledge of the WHO mhGAP-HIG manual with emphasis on case identification of psychopathology in humanitarian settings
Build understanding of basic facts about suicide, acquire skills to adequately assess suicide risk, and develop effective plans to mitigate risk in low-resource regions.
Emphasize the crucial role of family participation in the process of treatment and provide effective strategies for family engagement
Immersion in the mhGAP - Humanitarian Intervention Guide (WHO) and Group Interpersonal Psychotherapy by leading experts Peter Ventevogel, MD (UNHCR), Lena Verdeli, PhD and Kathy Clougherty, LCSW (Teachers College, Columbia University).
HOTEL INFORMATION
Our location
Teachers College, Columbia University is located at 525 West 120th Street, between Amsterdam and Broadway. The closest subway stop is the 116th Street/Columbia University stop, accessed by the 1 train. After getting off the train, Teachers College is a couple of blocks North, about 5 minutes walking distance.
Click here for Hotel Recommendations
---
TRAVEL INFORMATION
CLOSEST INTERNATIONAL AIRPORTS
JFK AND NEWARK
There are two international airports in the New York City area: (1) JFK international airport; and, (2) Newark International Airport.
TAXI FROM JFK: JFK is located in Queens Borough of NYC. Teachers College, Columbia University is located in the Manhattan Borough of NYC. Taking a taxi would be the most convenient way to reach Manhattan from the JFK airport. It costs about $50 to reach any destination in Manhattan from the JFK, whether it is your hotel or Teachers College, Columbia University.
SUBWAY FROM JFK: Taking the subway from JFK is another option for reaching Manhattan where Teachers College, Columbia University is located. However, this option is much slower (e.g. up to 1 hour and 45 minutes) and rather inconvenient when carrying luggage (up and down several sets of stairs). You can take the airport shuttle to Howard Beach station to board A Train which takes you to 42nd Street/Times Square where you transfer to No. 1 subway train (select the UPTOWN 1 train). You would get off at 116 Street Station, also known as the Columbia University Station.
TAXI FROM NEWARK INTERNATIONAL AIRPORT: Newark airport is located in the city of Newark, New Jersey. A taxi from Newark to Manhattan or to the college costs about $50.
TRAIN AND SUBWAY FROM NEWARK INTERNATIONAL AIRPORT: You can also take a train to reach in Manhattan from the Newark Airport. The train will take you from Newark to the Penn Station stop in Manhattan; once there, you can transfer to the No. 1 Subway train, heading uptown, allowing you to reach the 116 Street Station, also known as the Columbia University Station).
CLOSEST DOMESTIC AIRPORT: LAGUARDIA
TAXI FROM LAGUARDIA: The closest domestic airport is the LaGuardia Airport. A taxi costs about $30-$35 or more to reach most hotels Manhattan, and about $30 to reach Teachers College, Columbia University by taxi.
SUBWAY FROM LAGUARDIA: You can also take bus No. M60 which takes you directly to the West Gate at 116th and Broadway. Teachers College, Columbia University is a short walk, being located at 525 West 120th Street between Broadway and Amsterdam Ave.
AMTRAK TRAIN SERVICE
Amtrak provides train service along the Northeast Corridor. Explore rates at www.amtrak.com
Amtrak involves an approximately $20 taxi ride from 31st and 8th Avenue to 120th and Broadway (525 West 120th Street—between Broadway and Amsterdam). Or, a 20-30 minutes subway ride on the 1 train from 34th street to 116th street. Then walk North to 120th and Broadway.