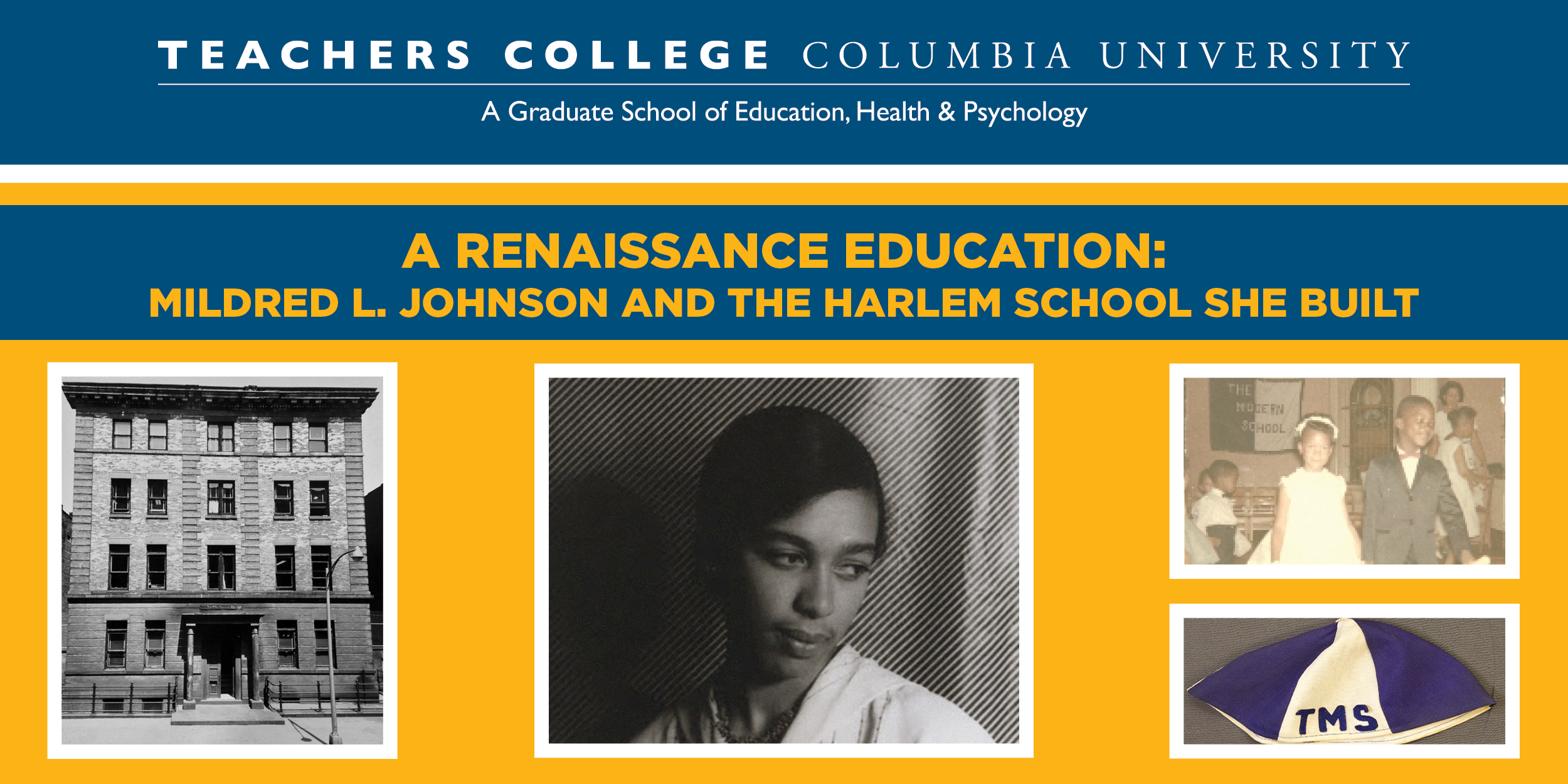 4:15 pm - Video presentation and oral histories (available for advanced viewing below)
5:00 pm - Live panel discussion and Q&A
In a segregated New York City of the 1930s, as a young Black woman Mildred L. Johnson found herself unable to secure the teaching job she wanted. Undeterred, she went on to imagine and built a progressive, affirming, Black independent school, called The Modern School, which operated for more than 60 years in Harlem's Sugar Hill.
Panelists:
Khadijah Akeem, Masters Student, History and Education, Teachers College
Melanie Edwards, Daughter of Modern School Founder Mildred L. Johnson
Ansley Erickson, Associate Professor of History and Education Policy and Co-Director, Center on History and Education
Deidre B. Flowers '17, A'Lelia Bundles Scholar at Columbia University
Nicole Furlonge, Klingenstein Family Chair Professor of Practice and Director of Klingenstein Center, Teachers College
Karen D. Taylor, Founder and Executive Director, While We Are Still Here
Learn about The Modern School from historian Dr. Deidre B. Flowers and from alumni oral histories. Please view this video at your convenience and in advance of the 5 pm panel discussion on Tuesday, December 8.