Pasmore, William A. (wap2112)
Skip to content
Skip to main navigation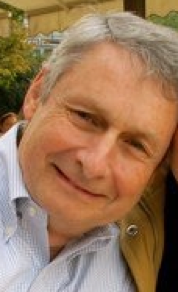 Pasmore, William
Professor of Practice of Social Organizational Psychology
Organization & Leadership
212-678-7408
Office Hours:
By appointment
Educational Background
Ph.D., Purdue University
B.S.I.M., Purdue University
Scholarly Interests
Organizational change
Digital transformationn
Organizational design
Leadership development
Team dynamics
The Future of Organizations
Collaborative action research
Board Effectiveness and CEO succession
Selected Publications
Zarka, M., Kochanovskaya, E. and Pasmore, W. (2018) Organization Design for a Digitally Connected World, Charlotte, NC, IAP Publishing, (In Press).
Szabla, D., Pasmore, W., Barnes, M., Gipson, A. (2017). Palgrave Handbook of Great Organizational Change Thinkers. Palgrave McMillan.
Pasmore, W. (2015). Leading continuous change: Managing churn in the real world. Oakland: Berrett Koehler.

Woodman, R., Pasmore, W., & Rami Shani, A.B. (Eds.). (2011). Research in organizational change and development. Emerald Publishing.

Rami Shani, A.B., Mohrman, S.A., Pasmore, W.A., Stymne, B., & Adler, N. (Eds.) (2007). Handbook of collaborative management research. Thousand Oaks, CA: Sage.

Pasmore, W. and Torres, R. (2003). Choosing the next best CEO: Succession should be a process, not a horse race. Mercer Management Journal, 16, 67-75.

Carucci, R.A., & Pasmore, W.A. (2002). Relationships that enable enterprise change: Leveraging the client -consultant connection. San Francisco, CA: Jossey Bass.

Woodman, R. W., & Pasmore, W. A. (2002). The Heart of It All: Group- and Team-Based Interventions in Organization Development. In J. Waclawski & A. H. Church (Eds). Organization Development: A data-driven approach to Organization change. San Francisco, CA: Jossey-Bass.

Pasmore, W. (1995). Social science transformed: The socio-technical perspective. Human Relations, 48(1), 1-21.

Pasmore, W. (1994). Creating strategic change: Designing the flexible, high-performing organization. New York, NY: Wiley.

Pasmore, W. (1988) Designing effective organizations: The sociotechnical perspective. New York, NY: Wiley.

Pasmore, W., & Friedlander, F. (1982). An action research program for increasing employee involvement in problem solving. Administrative Science Quarterly, 27(3), 343-362.
An internationally-recognized authority in Organization Development, Bill Pasmore joined the Social-Organizational Psychology Program Faculty in September of 2010 as Professor of Practice. Bill's research, teaching and practice focuses on issues related to complex organizational change, leadership development and digital transformation.

As a practitioner, Bill has been Senior Vice President of Organizational Leadership at the top-ranked Center for Creative Leadership since 2008, and prior to that, a partner at Oliver Wyman Delta consulting. He heads his own consulting firm, Pasmore Advisors, and works with both for profit and not for profit CEOs on change, organization design, and succession planning.

As a scholar, Bill was a tenured full professor in the Weatherhead School of Management at Case Western Reserve University from 1976-1997, where he taught courses in the school's Master of Science in Organization Development, MBA, Executive MBA, Ph.D. and Executive Ph.D. programs. He was a visiting professor at INSEAD and Stanford and a faculty member in the executive education programs there. Along with David Cooperrider, he founded the Social Innovations in Global Management program at Case, funded by USAID with a focus on enhancing the leadership of global non-governmental organizations (NGOs). He is a co-founder of STARLabs, a consortium of researchers and organizations such as Google, Microsoft, Shell, BASF, Deutsche Bank, Lowe's, Amgen, and Magellan Health studying digital transformation.

He has written or edited numerous books and articles, including Organization Design for a Digitally Connected World, The Palgrave Handbook of Great Change Thinkers, Leading Continuous Change, Creating Strategic Change, Designing Effective Organizations, Collaborative Management Research, and Relationships that Enable Enterprise Change. From 1987-2014 he and Richard Woodman co-edited the annual series, Research in Organizational Change and Development. Bill is a former editor of the Journal of Applied Behavioral Science, a frequent keynote speaker, and was recognized multiple times as one of HR's most influential thinkers by the European HRM association. Recently, the Academy of Management established an award in his name and that of Richard Woodman (Texas A&M) to honor scholars who have engaged in sustained collaborative research efforts.

He holds a B.S. in Aeronautical Engineering/Industrial Management and a Ph.D. in Administrative Sciences, both from Purdue University.
Courses
Related Articles