From the very beginning of teachers College's historic Campaign, Where the Future Comes First, TC President Susan Fuhrman has framed the push to increase student scholarship support as a two-tiered effort: removing finan­cial obstacles for today's students and ensuring increased support for students in the future.
The Campaign has succeeded on both fronts. To date, it has raised nearly $100 million in student support, for both immediate use and investment in TC's endowment, and established more than 160 new scholarships. As the endow­ment grows, it will spin off more money in the years ahead, benefiting future generations of TC students.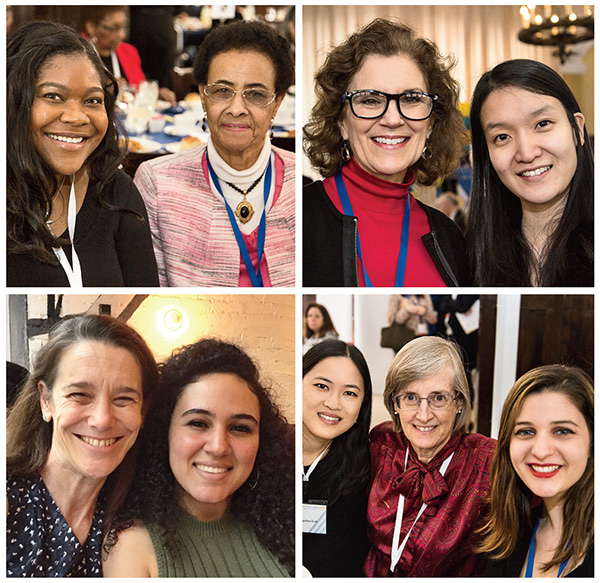 "We are in a constant competition with peer institutions to bring the very best students to Teachers College," says George Bonanno, Professor of Clinical Psychology and Director of TC's Resilience Center for Veterans & Families. "Speaking for our own work at the Resilience Center, the Campaign has provided us with really dynamic students who serve as partners in our research. Looking back a few years, we might not have been able to recruit these students without this funding."
Of course, today's students are tomorrow's colleagues and partners.
"Thanks to scholarship funds raised by TC's Campaign, we've been able to bring in a series of really terrific students who have helped us in our research and policy work and then, in sev­eral instances, gone on to work in key jobs with non-profits or in state and local government, where they've continued to partner with us," says Pamela Koch, Associate Research Professor and Executive Director of the Laurie M. Tisch Center for Food, Education & Policy. "You can't put a price tag on those kinds of outcomes."
Ayanda Dalamba (M.A. '18), the recipient of the Evalyn Edwards Milman Music Education Fellowship, which enables TC students to teach music in public schools, offers her thanks to the scholarship's creator, former elementary school teacher Evalyn Milman (M.A. '64).
"I'm so grateful to have had assistance from Ms. Milman in financing my education at TC. I feel really lucky to have had that support and I love that she — and the TC community — is so generous to the students. I couldn't be happier to have been able to work with my students over the past two years; it's been an unforgettable experi­ence. While I know they have learned from me, I have also learned so much from them!"
Estate and gift planning has been equal­ly important, especially those gifts seeded in a donor's lifetime. Giving of this kind holds special appeal, because a donor is able to create a scholarship, see its impact, meet students who benefit, and leave an enduring legacy. One espe­cially powerful example: the $10 million gift that Trustee Emerita Abby M. O'Neill made in 2013. TC created a pilot scholarship program at that time, and, since O'Neill passed away in Spring 2017, has fully launched the Abby M. O'Neill Teaching Fellowship program, which provides $40,000 per student.
All in all, it seems pretty clear: The nearly $100 million that the Campaign has raised for student scholarship is a gift that will keep on giving — for many years to come.