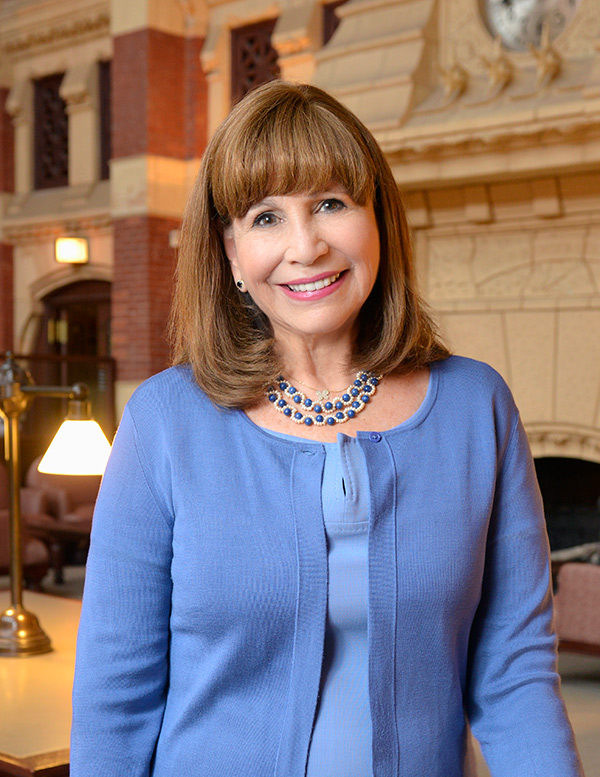 Our late Board Co-Chair Jack Hyland had a profound sense of occasion. Receiving TC's Dodge Medal in 2016, Jack invoked George Bernard Shaw, telling us we hold, for the moment, "a splendid torch," and that our task is to "make it burn as brightly as possible before handing it on to future generations."
I'm proud of our efforts to fulfill Jack's charge, from uniting faculty across disciplines to the success of TC's historic Campaign, to our progress in improving education technology, promoting citizenship education and increasing scholarship support for our students. Yet bright as we have made our torch, I'm prouder still of the superb new leaders who are stepping forward to receive it. They include:
Mark Gooden, head of our Education Leadership Program and a top innovator in addressing institutional and cultural racism among the nation's predominantly white school leaders.
Erica Walker, Professor of Mathematics Education and Director of TC's Institute for Urban and Minority Education (IUME), who focuses on harnessing the "math socialization" of young people by family elders or friends.
Nicole Brittingham Furlonge, the new Director of TC's Klingenstein Center for Independent School Leadership, whose philosophy of leading through listening makes her an ideal successor to the irreplaceable Pearl Rock Kane.
And other examples abound. Laudan Jahromi is grounding our Intellectual Disabilities/Autism programs in developmental and ecological frameworks. Steven Goss, TC's first Vice Provost for Digital Learning, is helping faculty create a range of quality online courses and programs. Mary Hafeli directs our Art & Art Education Program and helped design our new doctoral program in Dance Education. Lalitha Vasudevan founded and directs our Media & Social Change Lab.
And, then, of course, there is TC's next President: Thomas Bailey, Founding Director of our Community College Research Center. I cannot think of anyone who has conducted more important research — or drawn on it more powerfully to promote social justice — than Tom Bailey. The choice of Tom, in turn, was ratified by a TC Board that has never been more vital, from its Chair, Bill Rueckert — the great nephew of our founder, Grace Dodge — to its newest members, Carole Sleeper and Laura Sloate, who are profiled in these pages.
In short, TC's torch is burning bright and is in the best possible hands. I am so grateful to have held it these past 12 years. We constantly tell our faculty, students and donors that TC is the place to make their dreams come true. As is the case with so many of our alumni, that has turned out to be true for me time and again throughout my career — and never more so than right now.
To all of you: Thanks a million!
Susan Fuhrman (PH.D. '77)