Six new faculty members – Prerna G. Arora; Paulo Blikstein; Nicole L.B. Furlonge; Jordan Matsudaira; Robert Siegler; and Rosalia Zárate – have joined Teachers College this fall, with research interests ranging from the quality of health care for underserved youth to why Americans have trouble learning fractions. Meet each of them below: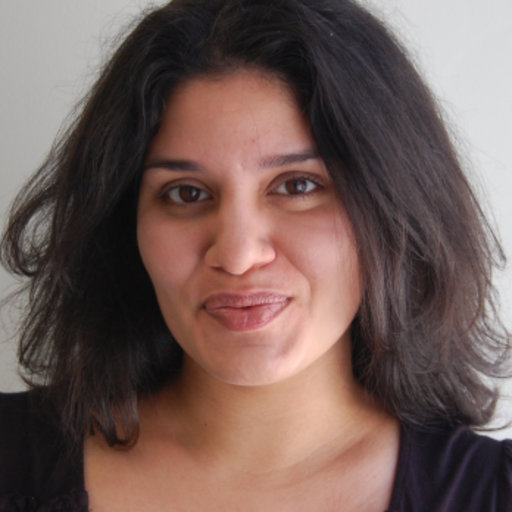 Prerna G. Arora, Assistant Professor of School Psychology in the Department of Health and Behavioral Studies, focuses her research on issues of access and quality of care for underserved youth and adolescents. Currently, Arora's work uses mixed methodology and participatory research methods to develop and examine school- and community-based culturally-tailored interventions for immigrant populations. She is also interested in international school psychology and disparities in health care use. Arora earned her Ph.D. in School Psychology from the University of Texas at Austin, completed her pre-doctoral clinical internship at the Children's Hospital of Philadelphia, and served as a postdoctoral research and policy fellow at the University of Maryland, School of Medicine. She has previously served as an Assistant Professor of Psychology at Pace University, as well as a Visiting Assistant Professor at the University of Maryland, School of Medicine.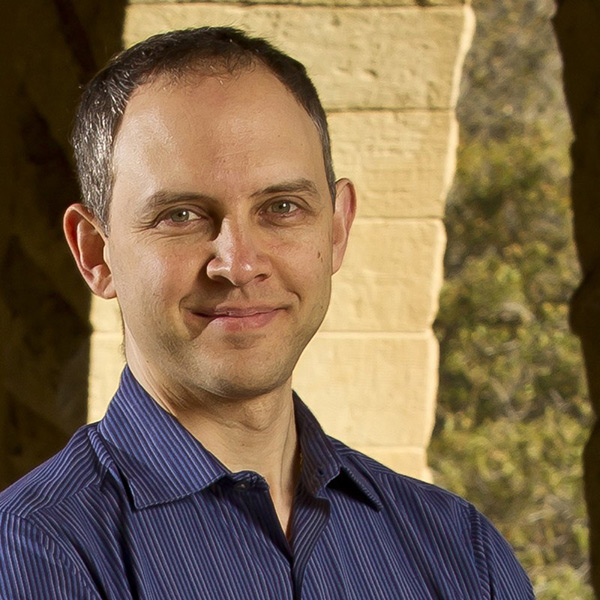 Paulo Blikstein, Associate Professor of Communication, Media & Learning Technologies Design in the Department of Mathematics, Science & Technology, examines how new technologies can deeply transform the learning of science, engineering and computation at the K-12 level. In 2010, he created the FabLearn program, the first academic initiative to bring digital fabrication and maker education to schools, now present in more than 15 countries. Blikstein also co-founded and directed the Lemann Center for Entrepreneurship and Educational Innovation in Brazil, a 10-year initiative at Stanford University dedicated to the transformation of Brazilian public education. Blikstein earned his Ph.D. from the School of Education and Social Policy at Northwestern University in 2009, after receiving an MSc. from the Media Lab at the Massachusetts Institute of Technology and an M.Eng. and B.Eng. in Engineering from the University of São Paulo. As a child, he studied for eight years in the school run by Madalena Freire, daughter of the Brazilian educator and philosopher Paulo Freire, which has had a crucial influence on his research themes. Blikstein previously served as an assistant professor of Education and (by courtesy) Computer Science at Stanford University, where he directed the Transformative Learning Technologies Lab.
Nicole L.B. Furlonge is Professor of Practice in the Department of Organization & Leadership and Director of the Klingenstein Center for Independent School Leadership. She is the author of Race Sounds: The Art of Listening in African American Literature (University of Iowa Press), which demonstrates listening as an interpretive, creative and civic act that leads to deeper engagement with identity and racial difference. Currently, Furlonge's research examines the intersections between listening, cognitive neuroscience, cultural competency, school leadership and adult learning. [Read a story on Furlonge from the TC web.] Ultimately, she is interested in investigating ways to cultivate the habits of a listening mind. Furlonge earned her Ph.D. in English from the University of Pennsylvania, her M.A. from the University of Michigan and her B.A. from the University of Pennsylvania. She was previously Director of Teaching and Learning at the Holderness School, where she facilitated professional learning for faculty and developed LEARNS, a framework for formative professional learning and inquiry. She has taught English and served as English Department Chair and Director of Diversity at several independent schools, including St. Andrew's School (Delaware), The Lawrenceville School and Princeton Day School.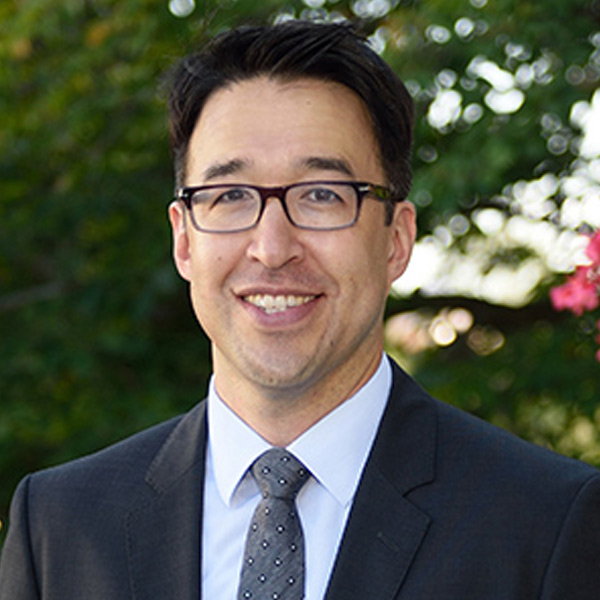 Jordan Matsudaira is Associate Professor of Economics and Education in the Department of Education, Policy and Social Analysis. From 2013 to 2015, he served on President Obama's Council of Economic Advisers as Senior and then Chief Economist. In those roles, he worked on labor, education, and safety net policies, including the Gainful Employment regulations of for-profit colleges (an expansion of the federal overtime protections in the Fair Labor Standards Act), and he led a multi-agency team in developing the College Scorecard, a data tool providing college-specific information on student outcomes. He is currently a nonresident fellow in the Income and Benefits Policy Center at The Urban Institute in Washington, D.C., and a fellow at the Rockefeller Institute of Government in Albany. Matsudaira earned his Ph.D. in Economics and Public Policy from the University of Michigan. He holds a Master in Public Policy degree from the John F. Kennedy School of Government at Harvard University, and a B.A. from Union College. He was previously Assistant Professor of Public Policy and Economics at Cornell University, a visiting assistant professor in the economics department at Princeton University, and a Robert Wood Johnson postdoctoral fellow in health policy research at the University of California, Berkeley.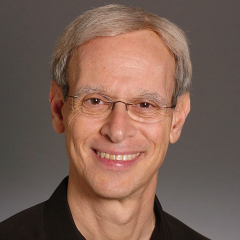 Robert Siegler, formerly the Teresa Heinz Professor of Cognitive Psychology at Carnegie Mellon University from 1997-2018, joins the TC faculty as the Jacob H. Schiff Foundations Professor of Psychology and Education in the Department of Human Development. (Read an interview with Siegler about why American students struggle with fractions, and check out a story on TC's recent Subway Summit on Interactive Learning, where Siegler spoke.) Siegler's research focuses on how children learn mathematics and how theoretical understanding of mathematical development can be applied to improving that learning. Among his many contributions, he has demonstrated the variability of strategy use, the adaptiveness of strategy choices, and the usefulness of microgenetic methods for indicating how cognitive change occurs. He has written 11 books, edited 6 others, and authored more than 250 articles, monographs, and book chapters. Siegler received the American Psychological Association's Distinguished Scientific Contribution Award in 2005, was elected to the National Academy of Education in 2010 and was appointed Director of the Siegler Center for Innovative Learning at Beijing Normal University in 2012. He was elected to the Gallery of Scientists of the Federation of Associations in the Behavioral Sciences in 2015, elected to the Society of Experimental Psychologists in 2015, and honored by his students and colleagues with an homage in Aix en Provence, France, in 2016.
Rosalia Zárate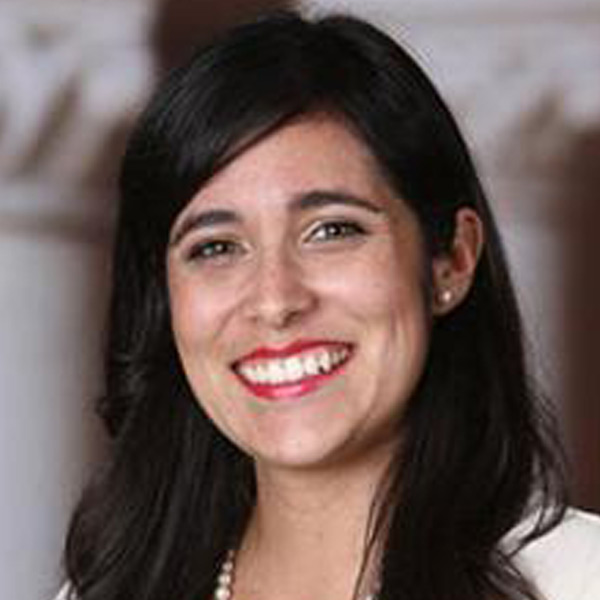 Rosalia Zárate, incoming Minority Postdoctoral Fellow in the Department of Education, Policy and Social Analysis, focuses her research on higher education policy, with an emphasis on retaining underrepresented students in higher education and improving equity in STEM (science, technology, engineering, and mathematics) fields. Currently, Zárate's research assesses community college students' STEM pathways, seeking to understand the varying factors that affect their degree- and career-related interests and decisions. Zárate earned her Ph.D. in Education from Stanford University. She completed her program in Developmental and Psychological Sciences at the Stanford Graduate School of Education, where she was also part of the Center for Education Policy Analysis Lab. She earned her M.S. in Statistics from Stanford University and B.S. in Mathematical Sciences from the University of California, Santa Barbara.