It's Shirley Chisholm's Year
She was "unbought and unbossed"— and, also, unforgettable
(M.A. '52) was the first African American female elected to the U.S. House of Representatives and the first to seek a major party's presidential nomination. She helped expand the nation's Food Stamp program and create the Special Supplemental Nutrition Program for Women, Infants and Children. In 2014, years after her death, she was honored with a Black Heritage Forever Stamp.
But as a recent New York Times headline proclaimed, "2019 Belongs to Shirley Chisholm."
In July, Brooklyn — Chisholm's birthplace and home to her Congressional district — opened the 407-acre Shirley Chisholm State Park. A 40-foot steel silhouette of Chisholm is part of a public art initiative to recognize the contributions of women to the city's aesthetic.
California Senator Kamala Harris is co-sponsoring a bill to add Chisholm's likeness in Congress to that of African Americans Martin Luther King, Jr., Rosa Parks, Frederick Douglass and Sojourner Truth.
Meanwhile, The Fighting Shirley Chisholm, a forthcoming biopic, will star Academy Award winner Viola Davis, and in Mrs. America, an upcoming FX miniseries about the Equal Rights Amendment, Uzo Aduba will also portray Chisholm.
And at TC, the Shirley Chisholm Dissertation Award recognizes work about the contributions of people of color to democracy. 2018 recipient Kathryn Bassett Hill (Ph.D. '18, M.A. '10) says that her parents' educational vigilance exemplified Chisholm's famous adage: "If they don't give you a seat at the table, bring a folding chair."
For Schools, a Virtual Town Meeting
Robert Kennedy called democracy "messy and hard." Now DecisionMaker, a free online tool from TC's Center for Benefit-Cost Studies of Education (CBCSE) improves the process.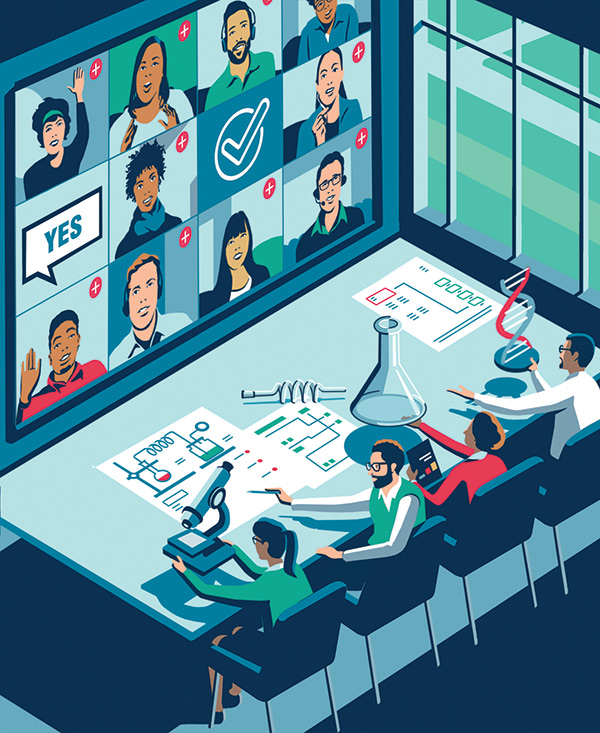 DecisionMaker's cost-utility analysis framework helps schools, districts and states choose curricula, professional development and other resources. Building on methodologies of the late psychologist Ward Edwards and TC education economist Henry Levin, DecisionMaker juxtaposes data on costs and student outcomes with stakeholder opinions and preferences.
"Education agencies tell us that they need to worry about buy-in from teachers, parents and their boards," says Fiona Hollands, CBCSE Associate Director.
Visit decisionmakertool.org to learn more or register as a user.
Professor Emeritus — In Perpetuity
Professor Emeritus Edmund W. Gordon's work has guided TC for decades. July's unveiling of Gordon's portrait (by photographer Bruce Gilbert) ensures the 98-year-old psychologist will be a campus presence in perpetuity.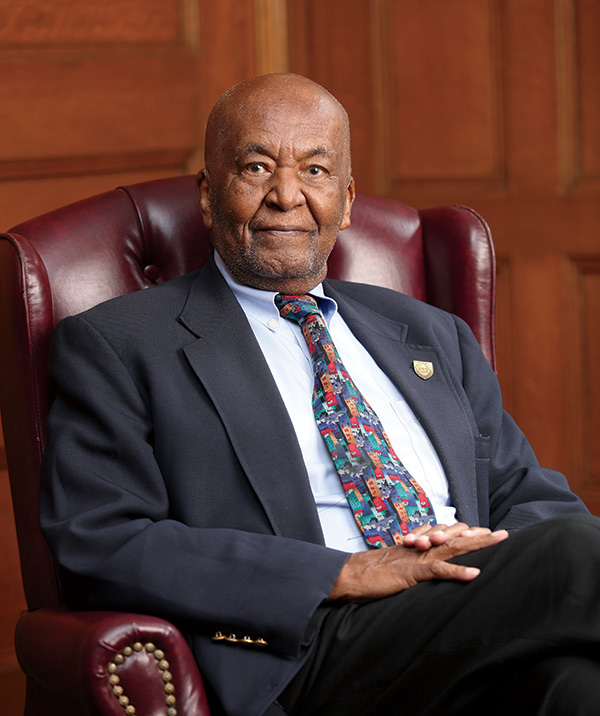 "Consider that this is a man who was mentored by the sociologist and pan-Africanist W.E.B. DuBois — himself born in 1868," said President Thomas Bailey, as Gordon looked on. "Where others' lives and careers have followed a predictable arc, a graph of Edmund Gordon's contributions would consist of a single, astonishing, continuously rising line."
Gordon's portrait, Bailey said, affirms that "his beliefs, ideas, methods and monumental accomplishments are fundamental" to TC's "highest ideals of what it aspires to be."
Honors & Distinctions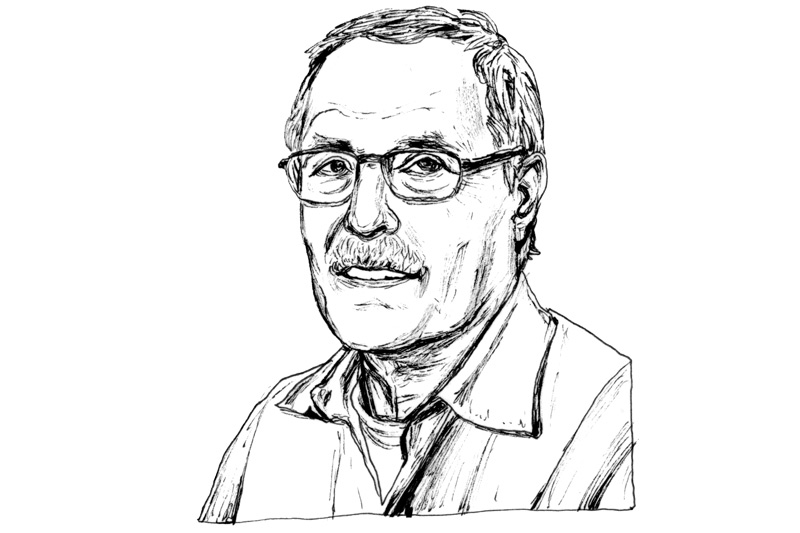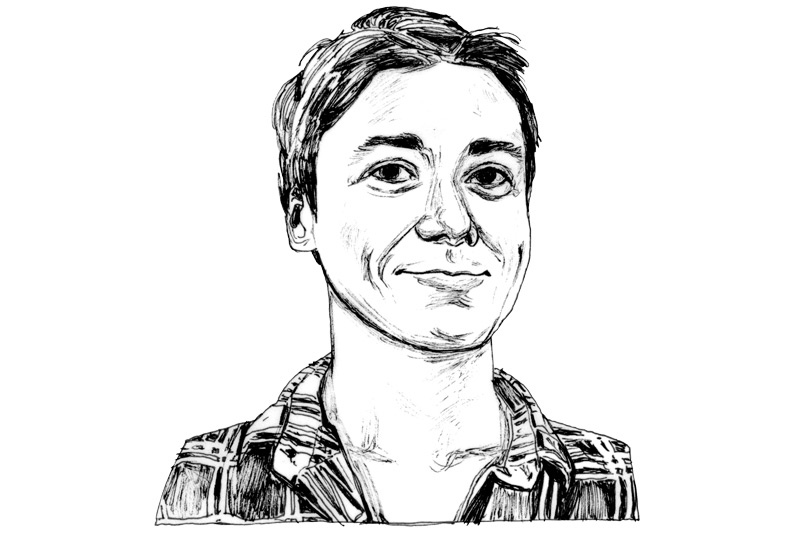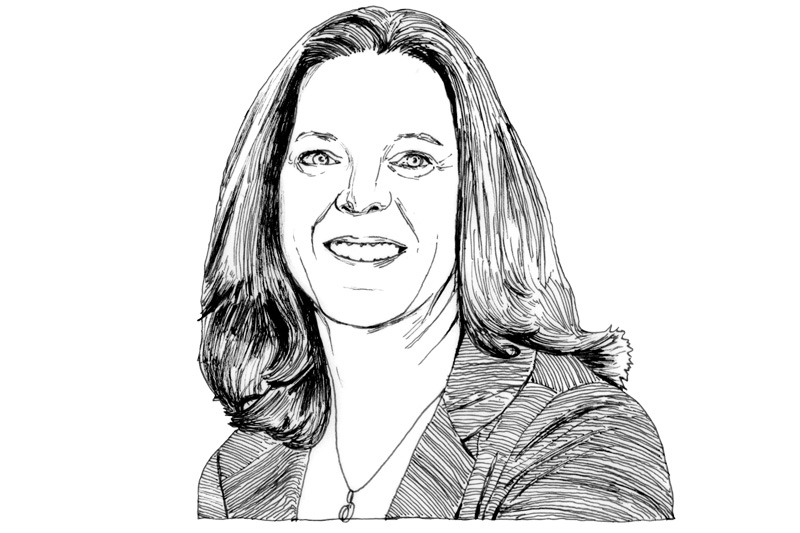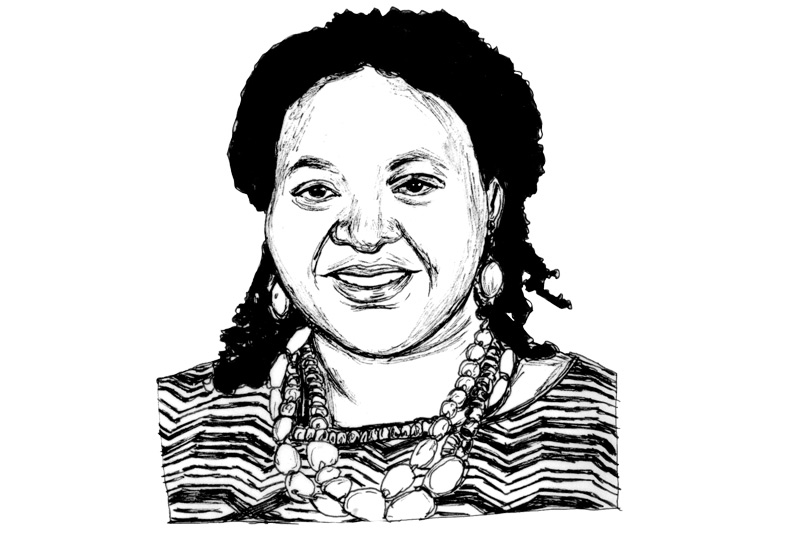 Grants to Guide Pathways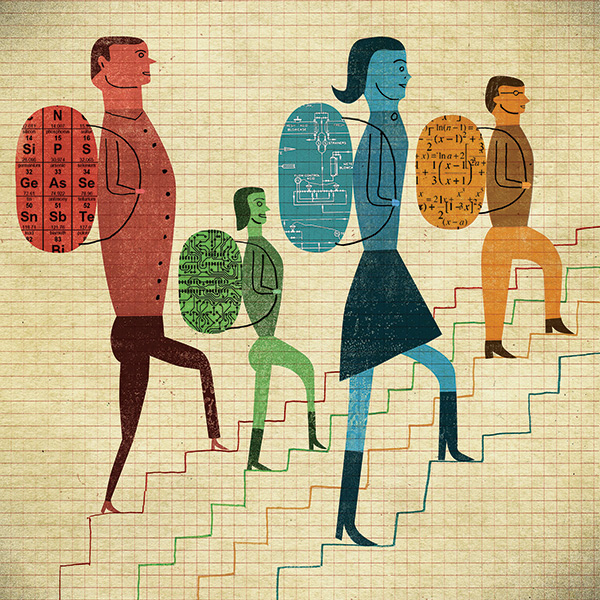 The Community College Research Center (CCRC) at Teachers College has received nearly $3 million from the National Science Foundation's Improving Undergraduate STEM Education program to study how guided pathways reforms in community colleges can help students succeed in STEM programs. A second grant of $1.4 million, from the U.S. Department of Education's Institute of Education Sciences, will allow CCRC to expand its research on English language learners.
Something to Really Smile About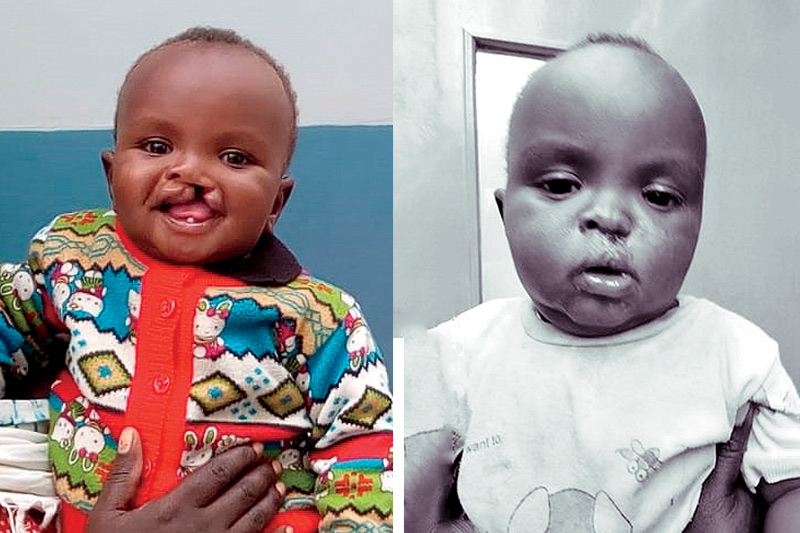 Last year at a conference in Kenya, Cate Crowley, Professor of Practice and Director of TC's Communication Sciences & Disorders Program and Bilingual Extension Institute, learned about Isaac, a child born with a cleft lip. After traveling to Isaac's village and finding that he also had a cleft palate and was severely malnourished, Crowley connected the boy's family with the charity Smile Train. Later, writing on Smile Train's website, Crowley wrote that cleft palate is more than a cosmetic or even social issue and highlighted the urgency of the organization's work. She was right: Her actions saved Isaac's life.
Loud Reports: Headline-Makers from TC
Rethinking school integration; the semantics of youth exposure to gun violence; promoting high-opportunity relocation
And Now Joining the TC Conversation . . .
Teachers College added six new faculty members this fall:
Barbara Bashaw, Arnhold Professor of Practice, Dance Education; Executive Director, DANCE EDUCATION ED.D. PROGRAM/ARNHOLD INSTITUTE FOR DANCE EDUCATION RESEARCH, POLICY & LEADERSHIP, explores how artistic and cognitive development intersect.
Gwendolyn S. Baxley, Minority Post-Doctoral Fellow, explores educational spaces in which black youth and families navigate.
Matthew Henley, Associate Professor of Dance Education, describes cognitive and social-emotional skills associated with dance education.
Ben Lovett, Associate Professor of Psychology & Education, explores diagnostic assessment of learning disabilities and ADHD.
Irina Lyublinskaya, Professor of Mathematics & Education, examines educators' development/ transfer of Technological Pedagogical Content Knowledge.
Tyler Watts, Assistant Professor in Developmental Psychology, studies educational policies to promote underserved children's development.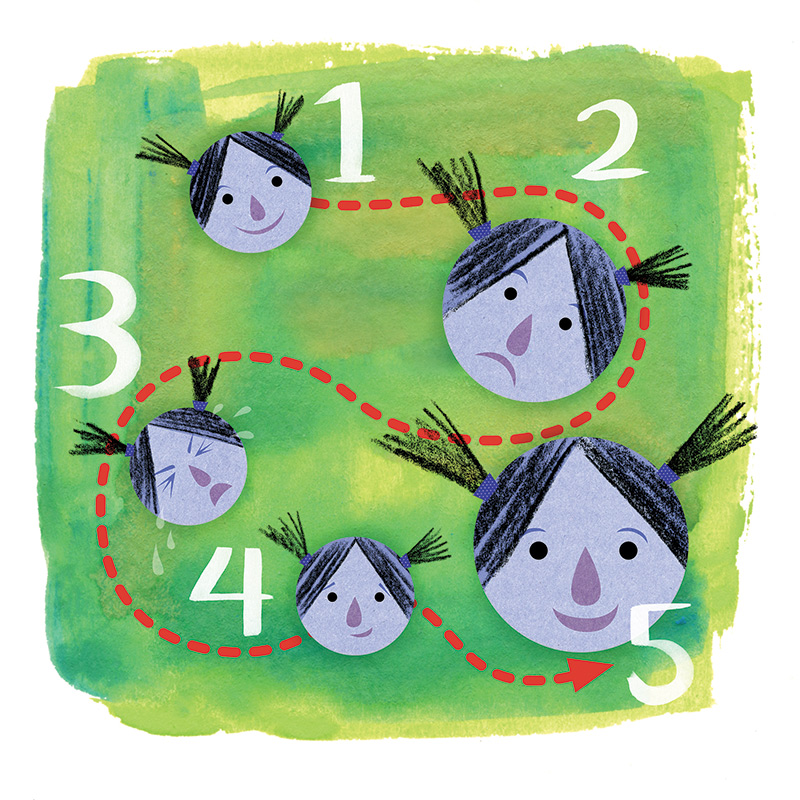 Failing, to Learn
Because schools don't teach that failure is "a normal part of life," students care more about grades than learning.
So argued Xiaodong Lin-Siegler, Professor of Cognitive Studies and founding Director of TC's Education for Persistence and Innovation Center (EPIC), in addressing The Population Council's GIRL Center for Innovation, Research and Learning at the 74th Session of the United Nations General Assembly.
Lin-Siegler has shown that high schoolers who studied early failures of famous scientists earned higher grades than peers who only learned about the scientists' successes.
The Public Matters, a TC-based public survey project, found that more than two-thirds of Americans believe elementary and secondary schools should teach students about climate change and global warming.
AI and Education: Hope or Hype?
A TC conference pushes buttons
Is artificial intelligence (AI) the "killer app" education needs, or an overhyped "next big thing"? Will it close the achievement gap or deepen inequities? And what if, as Columbia University roboticist Hod Lipson predicts, AI develops free will and emotions? A September conference at TC offered a range of answers.
"Any discussion of EdTech must address the mythology that Silicon Valley has created about technology being intrinsically benign, and that their CEOs are just good people who want to help," said Paulo Blikstein, Associate Professor of Communications, Media & Learning Technologies Design.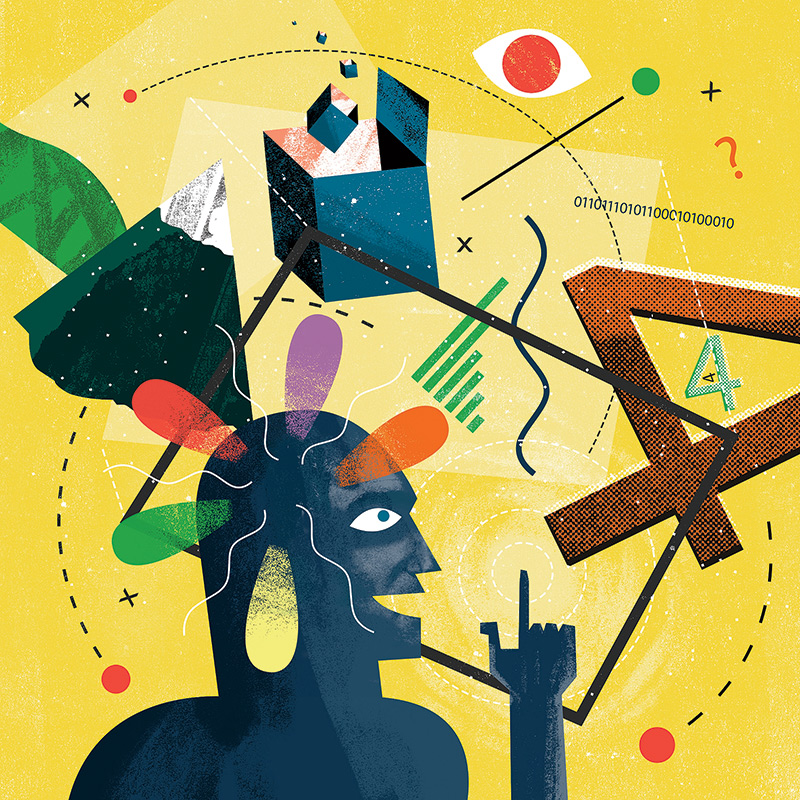 Stavros Yiannouka, CEO of the World Innovation Summit for Education (WISE), a global think tank of the Qatar Foundation that funded the gathering, pushed back: "You don't have to have a sinister plan for world domination to get things horribly wrong."
I want to think more about human learning. Tools are just objects, unless used purposefully — the key is what relationship you develop with them.

— Sandra Okita, Associate Professor of Technology & Education
Lipson, the James & Sally Scapa Professor of Innovation, said that most AI is "rulebased" — a drawback, because "it requires experts to tell you the rules, and experts are expensive, slow and wrong." But with machine learning now becoming mainstream, "you don't tell the computer, you show it" — technology that enables self-driving cars or guides supermarket foot traffic.
"Machine learning is great, but I want to think more about human learning," said TC's Sandra Okita, Associate Professor of Technology & Education. "Tools are just objects, unless used purposefully — the key is what relationship you develop with them." —Joe Levine