Amra Sabic-El-Rayess knows how it feels to be an "other." A Bosnian Muslim, she spent her high school years in a war zone, surviving the bombings, starvation and psychological torture that accompanied the ethnic cleansing carried out by the Bosnian Serb military in the early 1990s.
"The only stories about Muslims I remember as a kid were jokes about stupid Muslims and stupid Bosnians. These negative stereotypes were both culturally and educationally propagated in the former Yugoslavia," says Sabic-El-Rayess, Associate Professor of Practice in TC's Department of Education Policy & Social Analysis. "Thinking back to who I was before the war, I was no different than anybody else around me in the former Yugoslavia. I never once walked into a mosque and prayed. I never once talked about my Muslim identity. I was a perfect, straight-A student, so, in that sense, I was trying to 'un-other' myself, to not be the 'other,' to not be the lesser. But no matter what I did, it didn't really work.
"I still found myself in the midst of ethnic cleansing. During that time, I learned to cope with death and loss by engaging, by taking risks, by doing, by no longer being voiceless. Once I came to the United States, after surviving the atrocities, after surviving the war, I started to realize that opening up and speaking up, and having a voice, and telling my story helped me heal and 'un-other' myself."
Sabic-El-Rayess will continue her track record of speaking out when she delivers the inaugural Charo Uceda Women's Empowerment Lecture at Teachers College in November. Endowed by TC alumna Charo Uceda (M.A. '08), the series is designed to raise awareness and inspire activism that will provide solutions to women's challenges around the world. Sabic-El-Rayess's topic will be "How to Empower and 'Un-Other' Yourself?"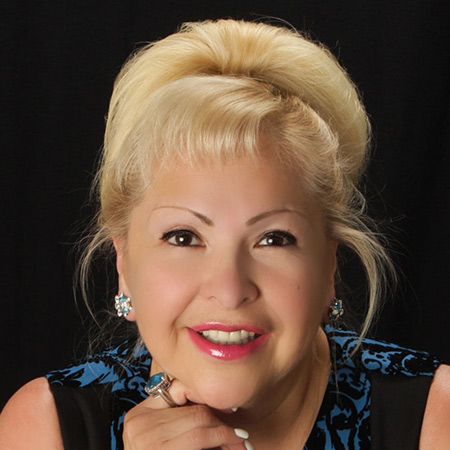 The Uceda Lecture will be held Thursday, November 7, 2019 at 6 p.m. in Milbank Chapel, 525 West 120th Street. Sabic-El-Rayess's lecture will be followed by a discussion with Jane Eisner, director of academic affairs at the Graduate School of Journalism at Columbia University and the first woman to hold the position of editor-in-chief at the Forward, America's foremost national Jewish news organization. [Register for the event here.]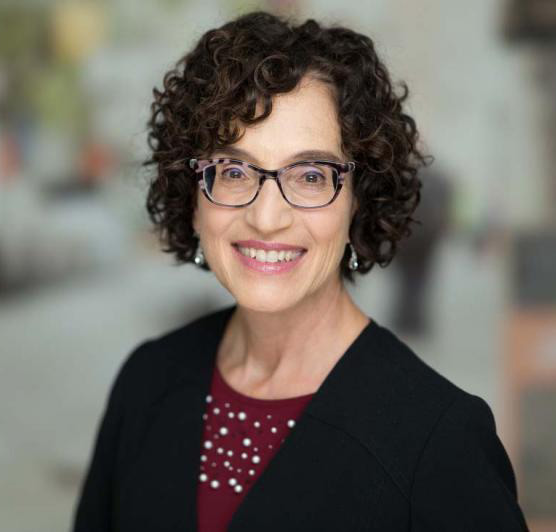 Much of Sabic-El-Rayess's story concerns her adaptation to life in the United States, where she arrived after fleeing her homeland, barely speaking any English. "This will be the first time I share publicly a part of the story of how I came close to being raped and killed as I tried to buy food for my family by crossing the enemy line. And I will also share examples of how I coped with these experiences. This marks 25 years since I first walked into a classroom as a teacher and transitioned from a voiceless and marginalized individual into a young woman empowered by engagement and education, which became my responses to violence."
This marks 25 years since I first walked into a classroom as a teacher and transitioned from a voiceless and marginalized individual into a young woman empowered by engagement and education, which became my responses to violence.

—Amra Sabic-El-Rayess
Sabic-El-Rayess went on to earn multiple degrees and, in addition to serving as faculty at TC, sits on or consults for numerous boards and globally renowned institutions, including the International Center for Transitional Justice and Women's March Global. Her memoir, titled The Cat I Never Named: A True Story of War, Love and Survival, will be published by Bloomsbury in the fall of 2020.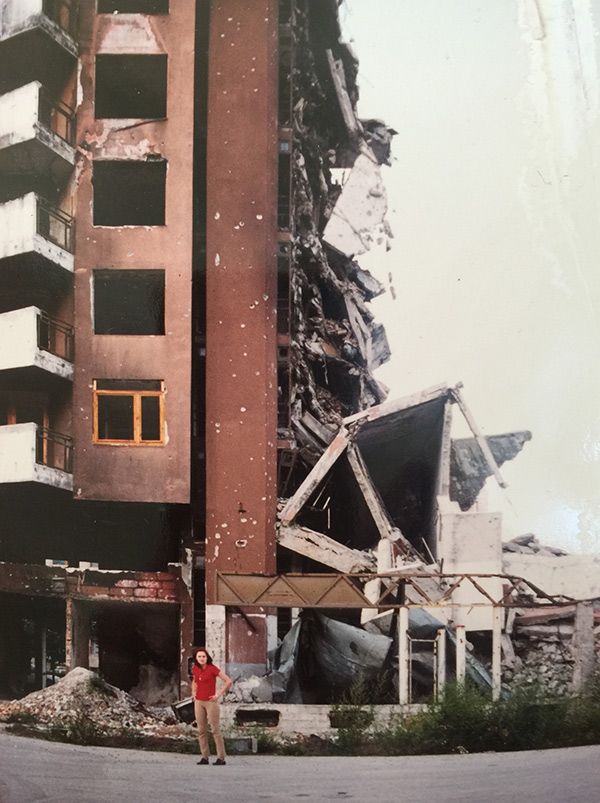 "There was no option to fail," she recalls. "And I would link that to that immigrant spirit—when people are hungry, in literal sense, which I was when I came to this country. I couldn't imagine doing anything else but giving it 155 percent to make sure that I made it because I was responsible not just for me but for others."
She recognizes a kindred spirit in Uceda, who emigrated from Peru to the United States and has since founded Uceda English Institute, an accredited organization that teaches English as a Second Language (ESL), and launched a series of widely used ESL.
"She is an extremely enthusiastic, hard-working inspiring woman," Sabic-El-Rayess said. "Her goal is to move people with these lectures. And I think part of moving people is to tell stories of personal struggle, survival and humanity."
Sabic-El-Rayess says she's honored, of course, to be giving the inaugural lecture—but it comes with a huge sense of responsibility, and sadness.
I hope people hear my story and become more humbled and more receptive and more open to those that they may have judged in one way or another…Empowerment is about finding your voice and having that voice be shared with those who will never have their voice heard.

—Amra Sabic-El-Rayess
"I have a cousin who was raped…She will never be the same," she says. "I have many friends who are six feet under who will never be able to speak of the horrors that they've gone through.
"I hope people hear my story and become more humbled and more receptive and more open to those that they may have judged in one way or another…Empowerment is about finding your voice and having that voice be shared with those who will never have their voice heard."