Climate change, war and peace, the global refugee crisis…if you want to watch human beings thrash out important issues, there's no better place than the United Nations.
On the eve of the 2019 UN General Assembly, a group of Teachers College clinical psychology students did just that, sitting in as the UN's highest-level leaders, ambassadors and delegates discussed strategies for strengthening multilateralism among member states.
"Psychology students learn how people can get along together on individual levels, and this course shows them how these principles apply on the bigger stage of cultures and governments," says Judy Kuriansky, Adjunct Professor of Psychology & Education, who teaches TC's "Psychology and the United Nations" course. Through lectures and fieldwork, students in the course examine how mental health professionals contribute to international policy through the UN's collaboration with non-governmental organizations.
Carousel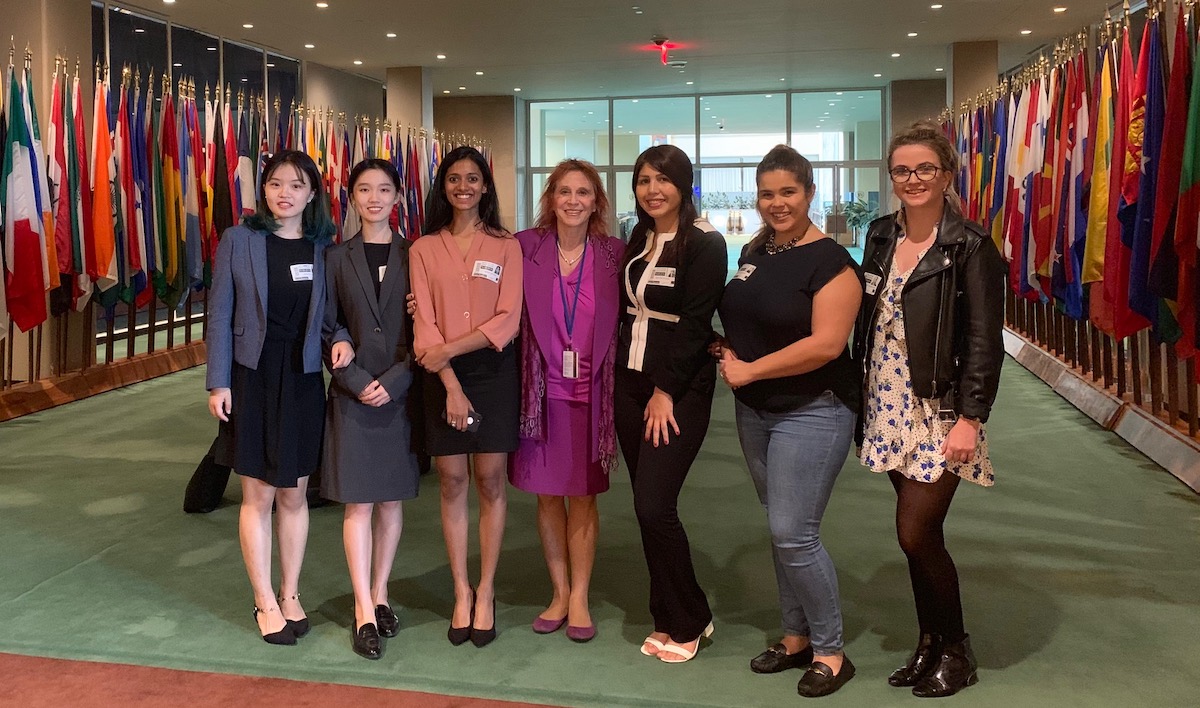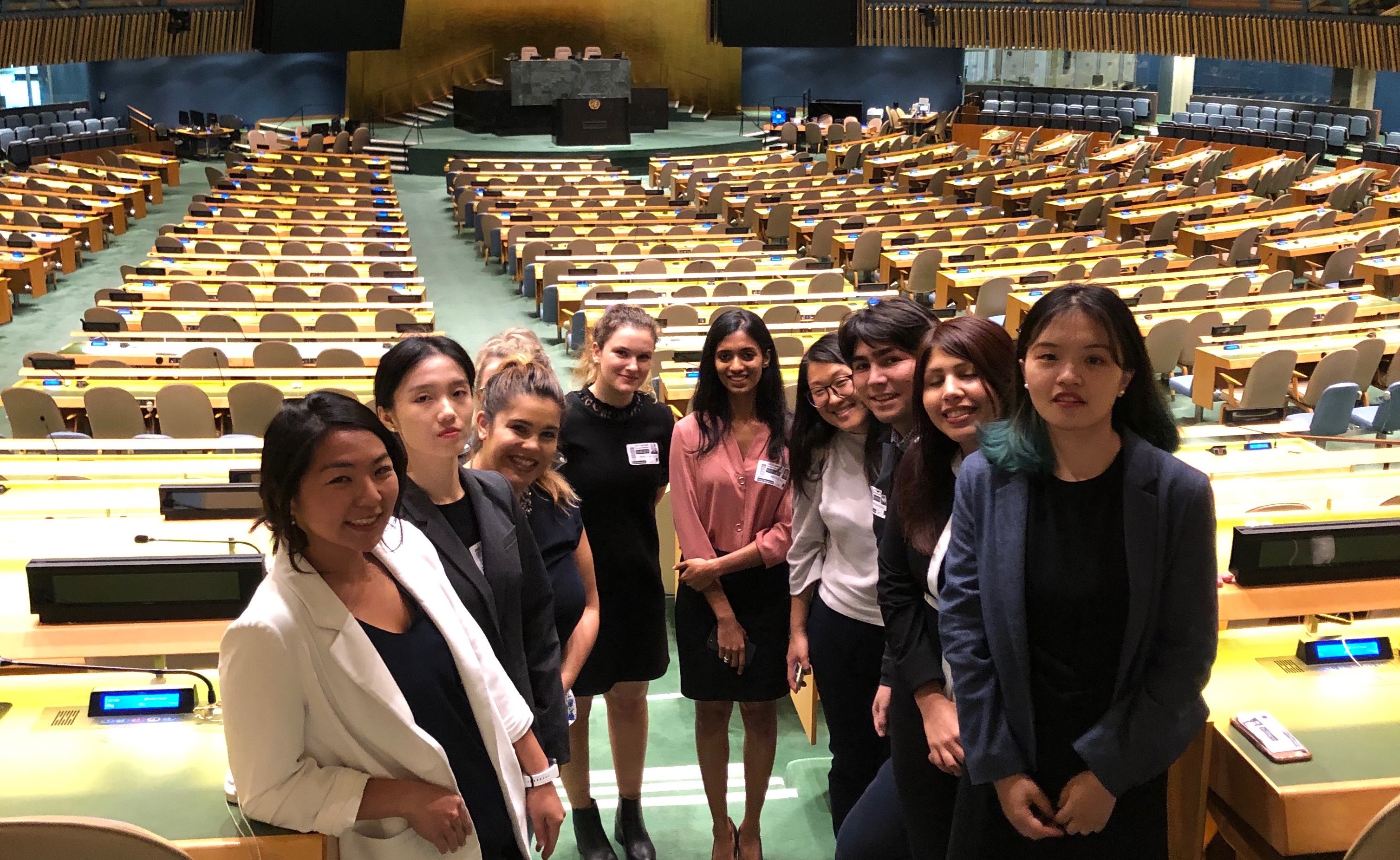 During their recent visit, the Ecuadorian diplomat María Fernanda Espinosa Garcés, the outgoing UN General Assembly President, publicly announced the students' presence. Afterwards, she met with them privately to learn more about their future plans and the course's curriculum.
"I love showing TC students how psychology and mental health are fundamental to every issue in the world — like eradicating poverty, combating climate change and achieving gender equality, quality education, and peace — and how students can play an active role and make a difference," says Kuriansky, who put together the course based on her extensive experience as a UN representative for the International Association of Applied Psychology and the World Council for Psychotherapy.
TC graduates who have taken the course have gone on to present their research to diplomats, publish their class projects and work at the nexus of psychology, public policy and programs around the world.
Current students in the class believe that psychology's connection to diplomacy is a critical, yet frequently overlooked component to understanding world affairs and conflict resolution. "Dialogue and communication is something we have to strengthen — not just between individuals, but between countries, especially when it comes to war and conflict," says Psychology & Education master's student Sitara Maria, who says the course dovetails with her interest in the role of psychology research in education policy. Maria says that communication was critical to her past work implementing music therapy while teaching at one of India's most under-resourced schools.
Maria called the UN visit "inspiring," especially so early in the course.
""We started with the experiential learning process of our 'Psychology at the UN' class even before our first official class with the professor."
The TC students will return during the UN General Assembly to attend an important event about health and mental health, sponsored by the UN Missions of Sierra Leone, the United Arab Emirates, Canada and China.