TC in August ended a 17-month lockdown of campus with an exploration of how the city writ large has positioned itself for re-entry into a climate reshaped by a pandemic that to date has taken 34,000 lives across the five boroughs.
In a virtual New Student Orientation hosted by Graduate Student Life and Development, the "Reopening a City: Behind the Scenes with NYC's Leaders" panels discussed the challenges.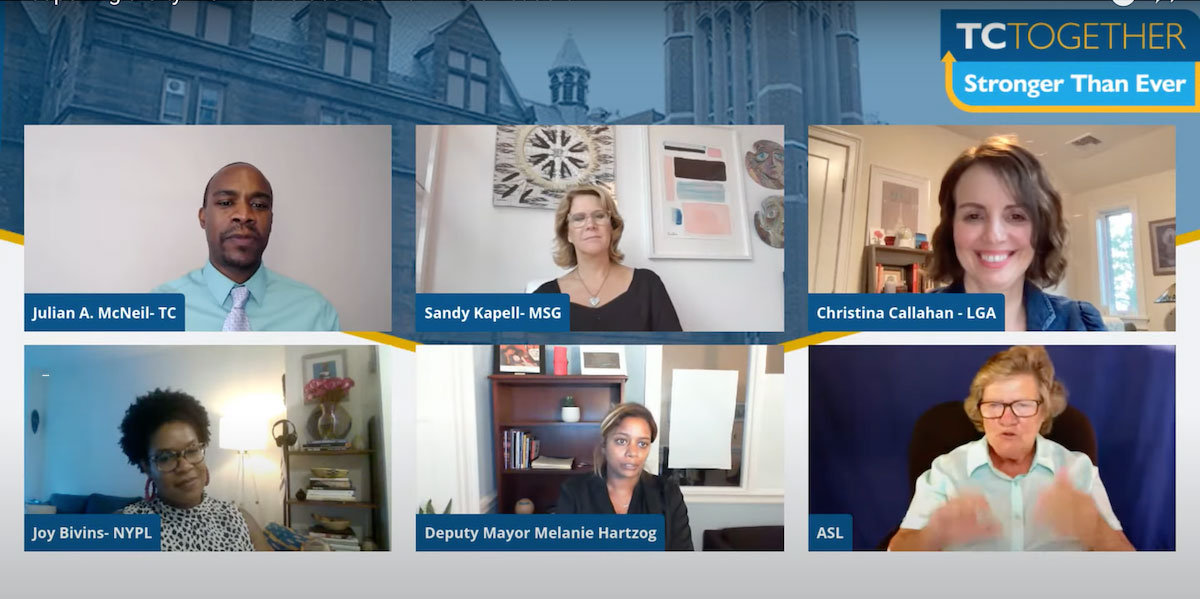 "It's been an interesting balancing act," explained panelist Christina Callahan, the Deputy General Manager at LaGuardia Airport. "[Managing public safety protocols] requires a lot of prioritization, strategy and reading to pivot at any moment because things have changed so much over the past 18 months."
Callahan was joined on the panel by Deputy NYC Mayor Melanie Hartzog; Joy Bivins, Director of the New York Public Library's Schomburg Center for Research in Black Culture in Harlem; and Madison Square Garden Executive Vice President Sandra Kapell (M.A., '93). Social-Organizational Psychology candidate Julian McNeil served as moderator.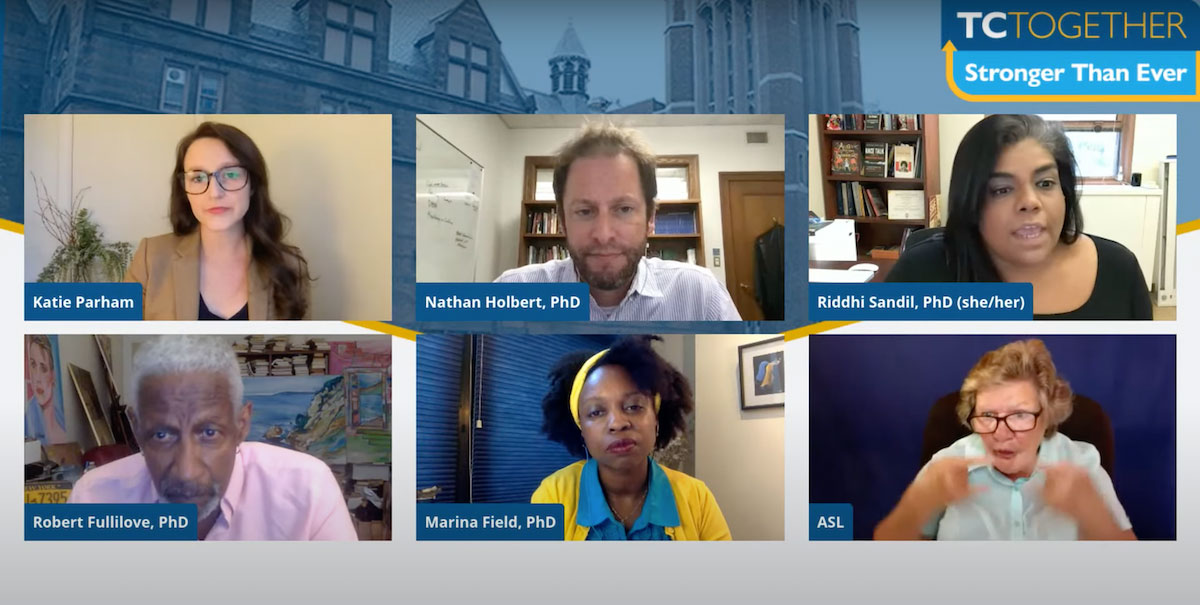 The TC faculty offered their own thoughts on the city's re-emergence in a follow-up panel that was comprised of Adjunct Professor of Health Education Robert Fullilove; Associate Professor of Practice Riddhi Sandil; Social-Organizational Psychology Lecturer Marina Field; and Associate Professor of Communication, Media and Learning Technology Design Nathan Holbert.
Katharine Parham, a doctoral candidate in the Education Policy program, moderated the discussion.
Watch the "Reopening a City: Behind the Scenes with NYC's Leaders" panels in the video above.