Dear Members of the TC Community,
It was wonderful to gather with many of you last week for the State of the College event. As I shared, climate change and sustainability are priorities for all of us, and I wanted to take a moment to reaffirm Teachers College's commitment to combating this global crisis and to update you on our sustainability efforts.

Climate change is a global crisis, but it is increasingly an issue of equity. It is having a devastating impact on historically vulnerable populations—those living in areas prone to extreme heat, drought and flooding, and those who do not have necessary resources to rebuild after extreme weather events––and will continue to wreak havoc on the planet if we do not make concentrated efforts to slow its progress. As an institution striving to create a smarter, healthier and more equitable world, TC is committed to fostering the sustainable values we wish to see in the world.

From campus facilities to curriculum to investments, we must examine our work through the lens of sustainability and consider how we can make an even greater impact.
Campus Sustainability Efforts
Over the past several years, our facilities team has taken a series of important steps to make our campus buildings more environmentally friendly and to embed sustainability practices into their work. Last spring, Vice President for Finance and Operations Hank Perkowski hosted a Sustainability Town Hall to review his team's initiatives across campus, which included significant progress toward:
Increasing the efficiency of our water and energy systems,
Sourcing sustainable materials for all new construction and renovation projects, as well as sustainable custodial products used throughout campus,
Increasing the effectiveness of waste management through streamlined recycling systems, and improvements to hazardous and universal waste products, including used oil.
To build on these ongoing efforts, TC engaged SOCOTEC, a global leader in construction, infrastructure, and industry, to complete a campus sustainability assessment this past summer. The College will use the information from this assessment to effectively identify and assess future projects and create a long-term sustainability roadmap.
Incorporating Sustainability into Scholarship and Curriculum
Thanks to the dedicated work of the Center for Sustainable Futures (CSF), sustainability is increasingly becoming a focus of TC curriculum and research partnerships. Examples include:
In partnership with TC's Working Group on Environmental and Sustainability Education (active from 2014-2019), CSF also drafted a statement for TC faculty members to add to their syllabi which promises to reduce paper usage and to offer connections between the curriculum and broader issues of sustainability and climate action. Several faculty members have adopted this statement.
Overall, TC is making strides in enhancing sustainability efforts. For example, the Laurie M. Tisch Center for Food, Education & Policy advocates for sustainable food systems through work to help shape nutrition policy, efforts to create more equitable, nutritious school and community food programs, public scholarship and more. And the College plans to broaden our support for this topic. The Institutional Advancement team is currently pursuing funding for curriculum development that will further infuse sustainability into our research and work.
Sustainable Investments
Certainly, TC's commitment to sustainability must extend beyond our own campus. I am pleased to share that the College's endowment has no direct investments in any fossil fuels or extractives, and we will continue to monitor and assess our investments to work to ensure they align with our environmental values.

I am proud of and grateful for the TC community's steps to integrate sustainability values and practices into our operations and curriculum. And I appreciate the leadership among our students, faculty and staff who have advocated passionately for ways that TC can build a more sustainable future—on campus, in our daily lives and as stewards of our broader communities.

In the coming months, the College will continue to develop our plans to further embed sustainability into our work and culture. We look forward to providing more information about these efforts this spring, including tangible ways that you can participate and engage.

In the meantime, I encourage us all to continue doing all that we can through the decisions we make and the actions we take. One of the biggest tasks of our lifetimes will be addressing the health of our planet and supporting its future, and while this quest will require the dedication and work of leaders, businesses and communities across the globe, we can all make seemingly small choices every day to support this work by assessing our own consumption habits and considering where we may adjust. When you think it doesn't matter, I assure you: it does.
I look forward to collaborating with all of you this year to ensure that we are making sustainability a priority here on campus and in our own lives.

In solidarity,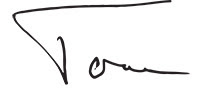 Thomas Bailey
President, Teachers College