Students, alumni, faculty and staff gathered in-person for the first time since 2019 to hear notable updates from across Teachers College.
"As always, I am awed by the power of this extraordinary community to join forces and make a difference in the world," President Thomas Bailey told the audience in Cowin Theater on Nov. 16. "We face a crisis in the teaching profession, structural racism and discrimination in our education and health systems, disparities in mental and physical wellness, an urgent need to address sustainability, and so much more. These are big challenges that our skills and expertise prepare us to help solve."
Read on for key takeaways from President Bailey's address.
Research funding is up.
The College reports a 22% increase in research funding awarded in fiscal year 2022 over 2021 for a total of nearly $49 million in grants and contracts under the leadership of Vice Dean for Research Carol Hammer and her team.
In addition to the numerous research endeavors at TC, the College recently hosted a new collaborative research event that convened scholars from TC, Columbia and Barnard to explore opportunities to work together.
Carousel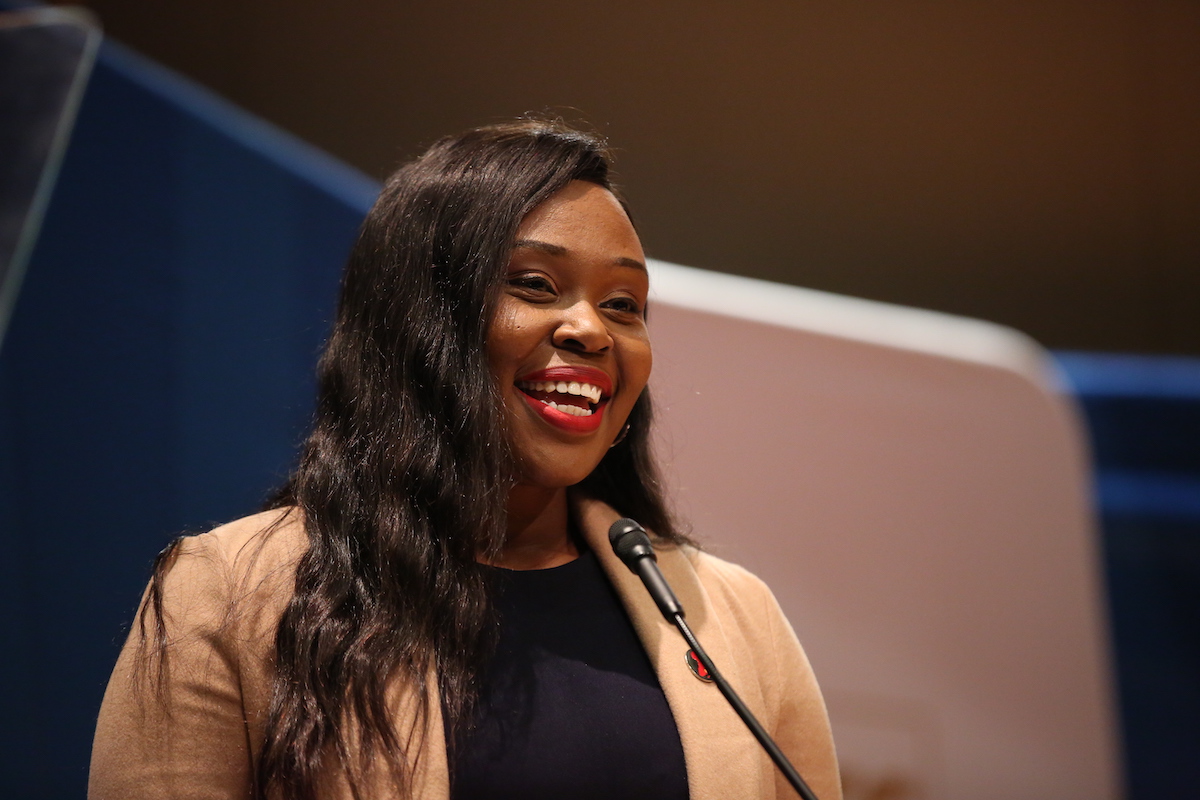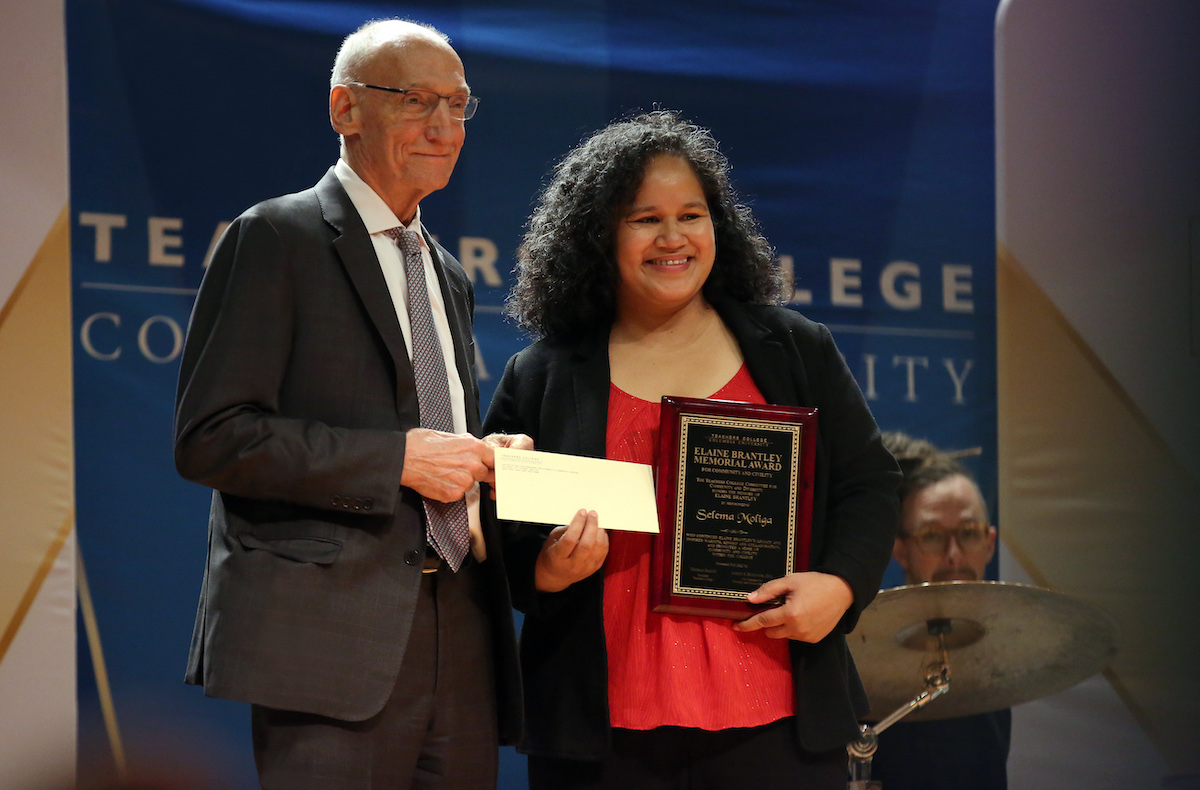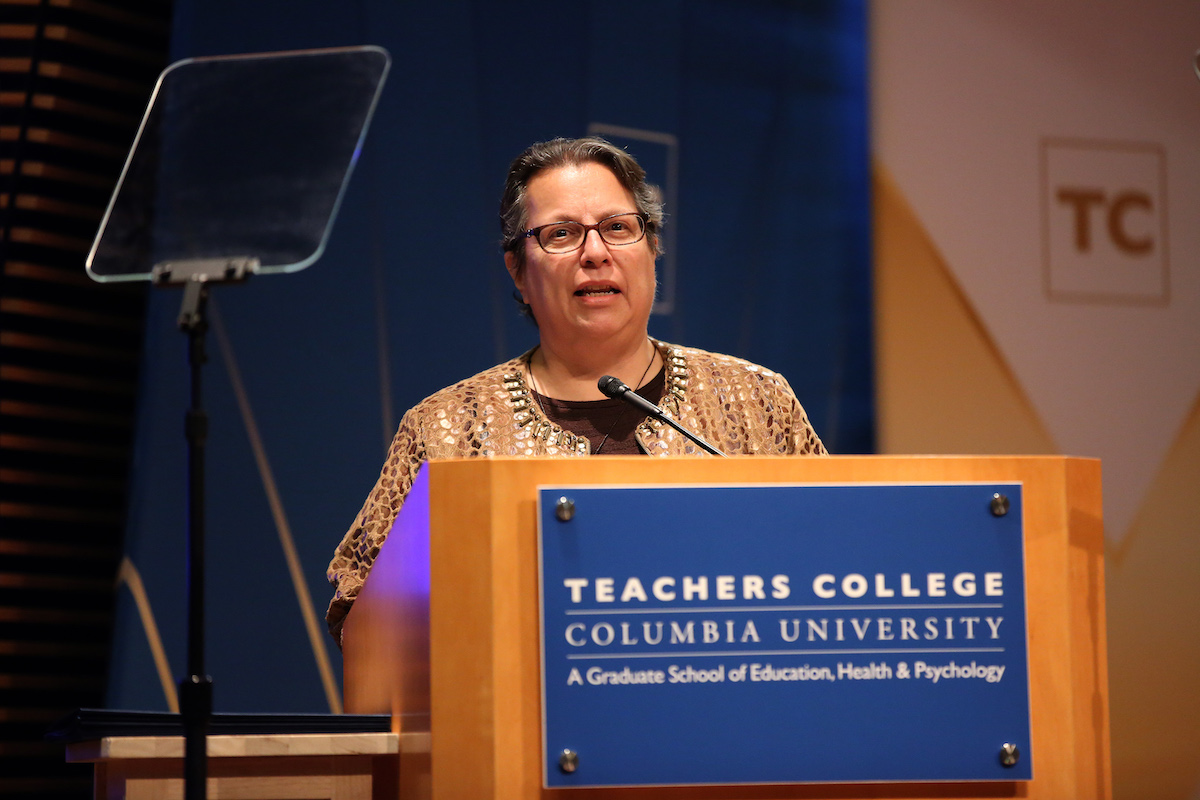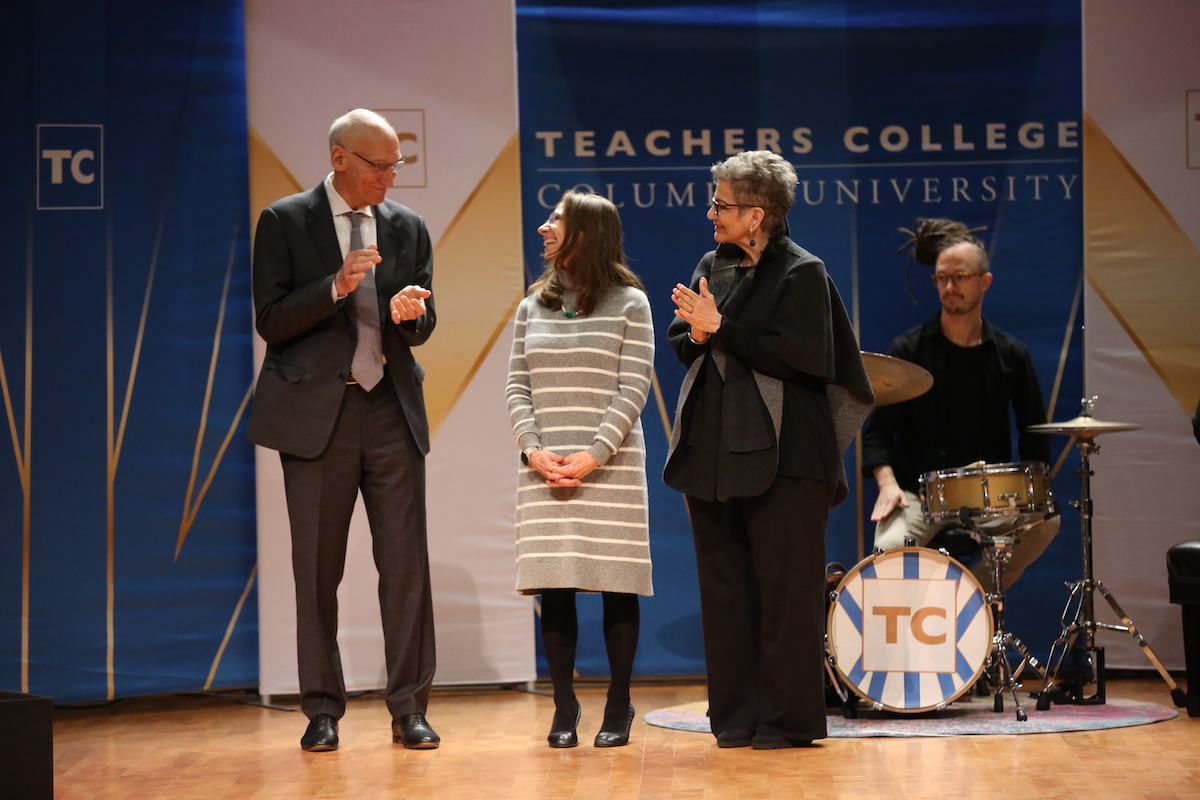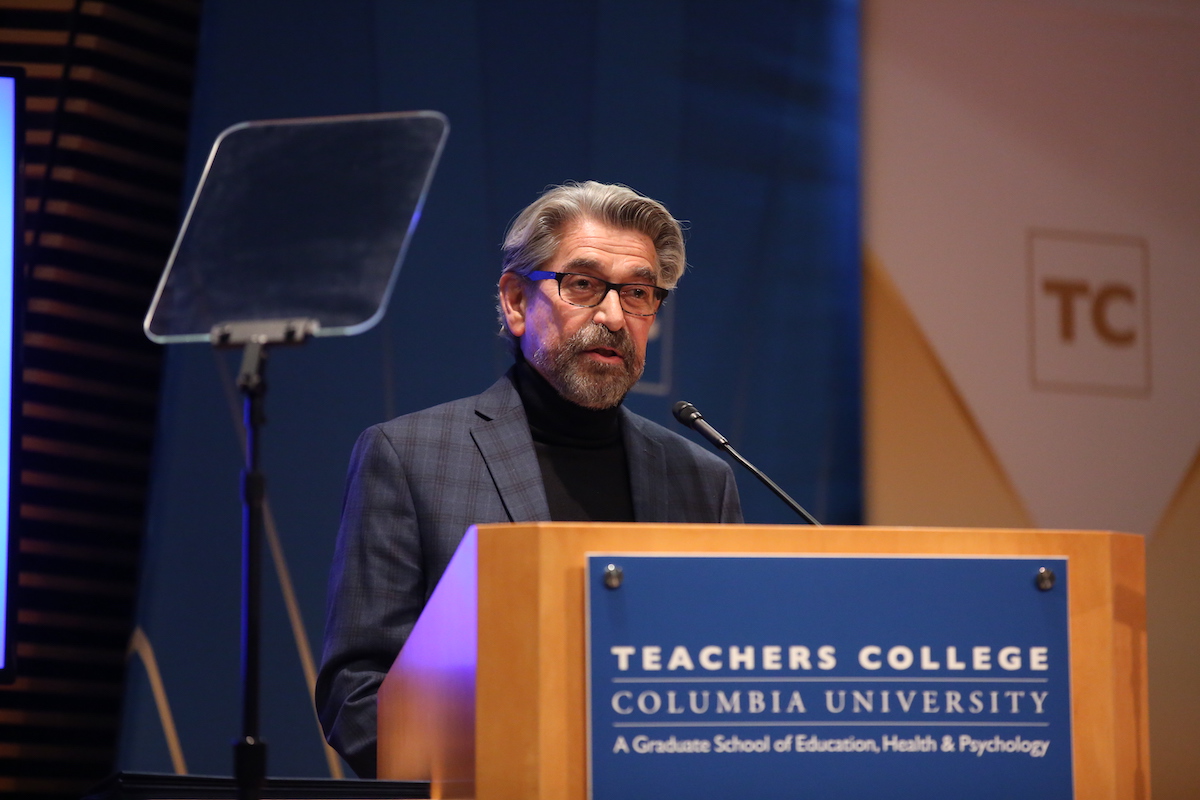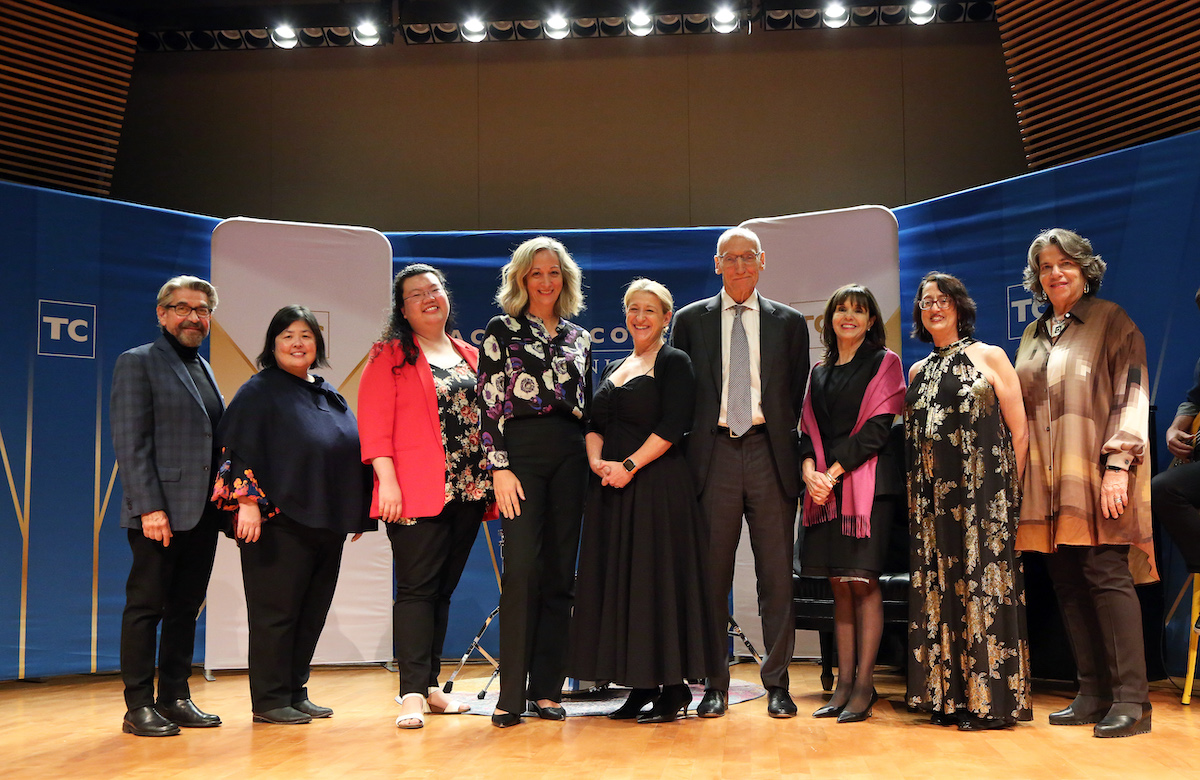 New diversity efforts are driving results.
In the spring, the College published the inaugural Diversity, Equity and Inclusion Report led by Janice Robinson, Vice President for Diversity and Community Affairs.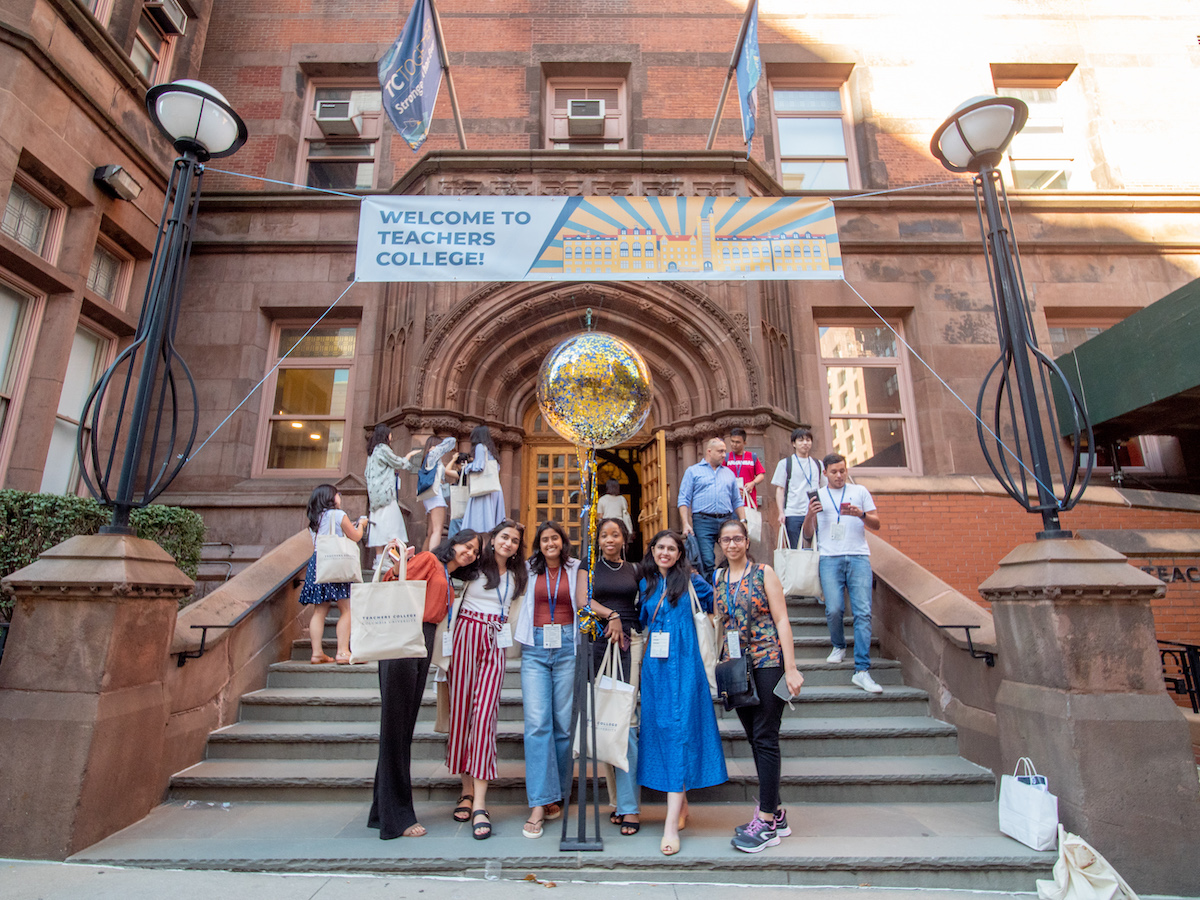 The College has continued to implement new recruitment initiatives that yielded one of the most diverse faculty hiring years in the College's history. Partly as a result, two-thirds of this year's tenured and tenure-track hires are from diverse racial-ethnic backgrounds. As the College continues to prioritize fostering a more inclusive, equitable environment, TC will leverage the initial data baseline provided by the DEI Report to evaluate future efforts.
These efforts come at a time when racism and equity continue to play a significant role in the national conversation. "We certainly know that bias and inequity continue to be magnified across the nation," said Bailey. "We also know that TC remains at the forefront of work to break down structural racism, bias, bigotry, and disparities in education, health and mental well-being."
Strategies to support students are making a difference.
"We continue to create pathways for student success, from the outset of the application process, through graduation and into their professional lives, so that all of our students can reach their goals," said Bailey, who discussed numerous efforts implemented this year, including:
A Student Life Ambassadors program helped 450 new students acclimate to the graduate school experience during Orientation.
Student-parents have access to new resources and programming spearheaded by the Office of Graduate Student Life & Development — which hired a full-time Student Parent Coordinator thanks to a donation by TC Trustee Carole Sleeper.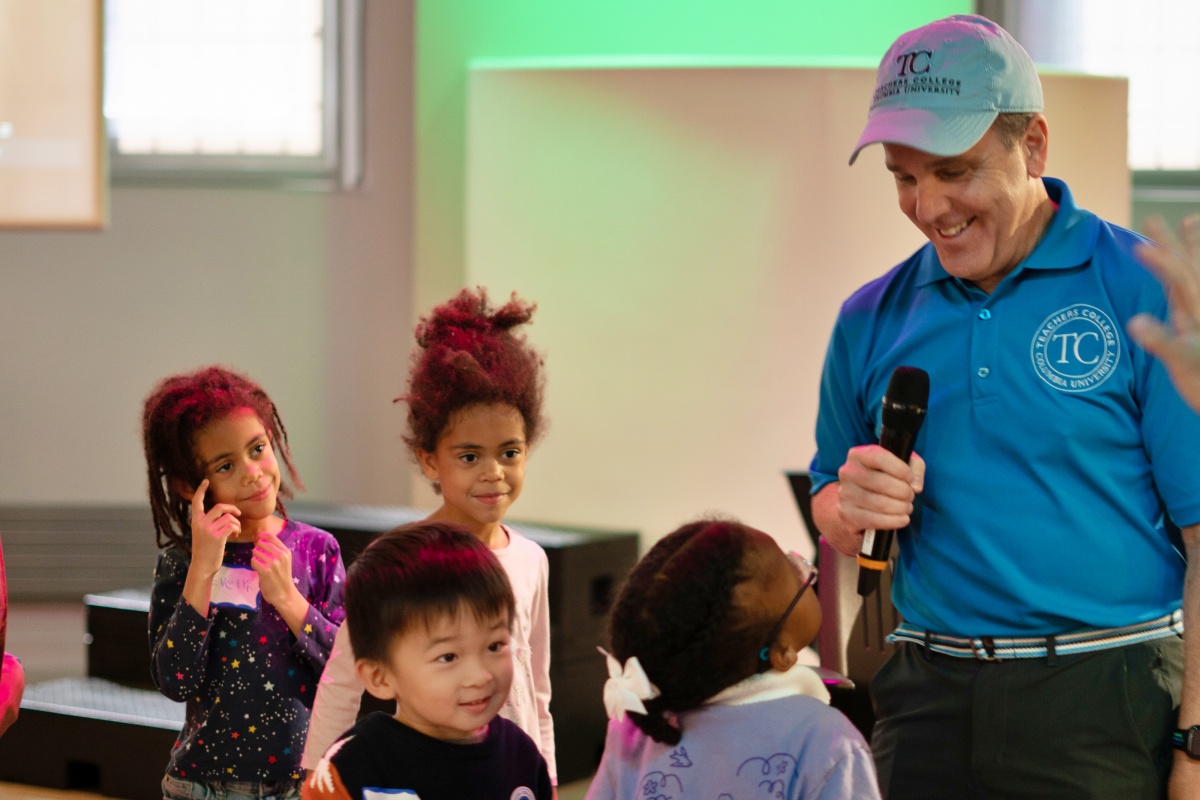 To keep students connected with what's available to them at both TC and CU, the College has restructured our student wellness outpost, now called Student Support & Advocacy, to serve as the first point of contact for the Teachers College community in any situation where student support is needed.
As part of their efforts to support professional journeys, TC NEXT signed 468 new employers offering opportunities to our graduates, while our 2022 survey reported that 93% of respondents indicated that they have secured employment in a field that aligns with their TC goals after graduation.
Digital pedagogy is becoming more accessible.
TC's Digital Futures Institute continues to gain momentum as an interdisciplinary hub that explores new uses of technology through teaching, research, and public engagement.
Amid their numerous offerings to support technical innovation, DFI this year launched their Tech Playground series — a hands-on way for members of our community to gain experience with ed tech tools beyond the ongoing digital support for teaching and learning it provides to the TC community. This resource compliments DFI's on-demand tutorials, regular "Tech Tuesdays" workshops, special events and other work to improve tech offerings at the College.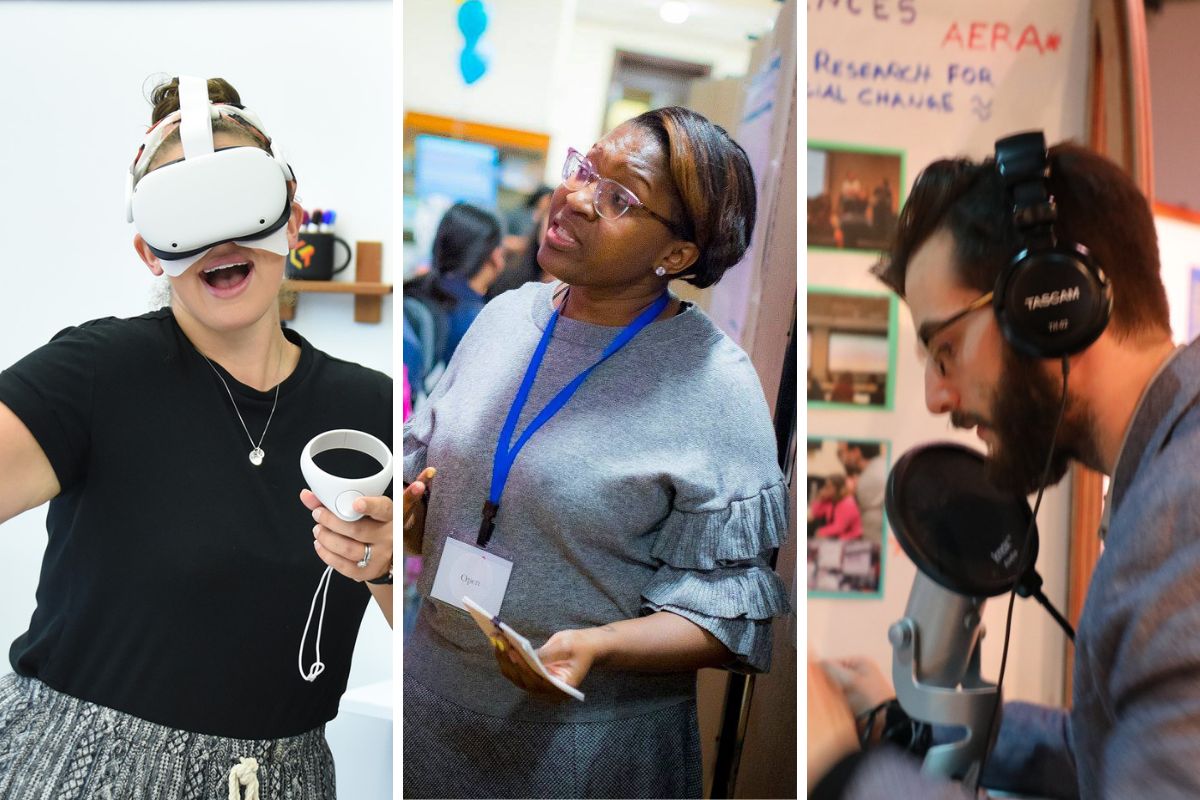 As part of their public service and scholarship mandate, DFI has also launched "Teachers Supporting Teachers" — a program that leverages research and pedagogy to help early career K-12 teachers throughout New York effectively integrate tech into their lesson plans. The Institute has also created a digital space for this scholarship through their various podcasts, most recently "How's School?"
Robust contributions span alumni, faculty and staff.
The annual State of the College included recognition for:
The Alumni Awards, granted to: Lisa C. DeLorenzo (Ed.D. '87), Min Hong (M.A. '91, Ed.M. '98, Ed.D. '03), Kate MacKenzie (M.S. '02), Barbara E. Weinstein (Ph.D. '80), Alice Wilder (M.A. '93, Ed.D. '98), Tanatchaya "Tanya" Chanphanitpornkit (M.A. '17, Ed.M. '19) and Maryalice "Ali" Mazzara (Ed.D. '84). Learn more about the recipients and their contributions here.
The Faculty Awards, which recognized Debra Noumair, Professor of Psychology and Education; and Pam Koch, Mary Swartz Rose Associate Professor of Nutrition and Education. Learn more about Noumair and Koch here.
The Elaine Brantley Awards for Community and Civility, which honored Selema Moliga, Director of Student Support & Advocacy; and Evelyn Quinoñes, Academic Secretary, Department Of Health and Behavior Studies.
This is a developing story and will be updated with additional photography from State of the College.