Barreling towards new possibilities, education technology looks significantly different now than just three years ago. The field, expanded by the pandemic, creates the opportunity for teachers and the experts that help them to explore what's next for classroom tech with a spirit of excitement, exploration and play; that's the driving ethos of the Teachers College Digital Futures Institute (DFI), which now entering its third year on campus, continues to gain momentum as it expands its already robust offerings for the TC community and broader public.
Operating with a dual mandate of service and scholarship, DFI was unveiled two years ago to expand the digital environment within TC through teaching, research and public engagement. "Technology of the future is needed now. Through its visionary work, DFI is cementing Teachers College as a leader in digital innovation — building on our history in leading scholarship that can be applied to real-world problems," says President Thomas Bailey, who identified the Institute as a key component of his strategic priorities, formally launched last fall.
"How do we prepare teachers who will prepare others for contexts we can't imagine?" explains Lalitha Vasudevan, DFI's Managing Director and Vice Dean for Digital Innovation, who believes that technology will be an increasingly critical component for educators in the classroom as the world shifts. "We're trying to plant seeds for 20 years from now."
As we settle into the new fall semester, learn how the Digital Futures Institute is making an impact — on and off campus — and how you can take your tech skills to the next level.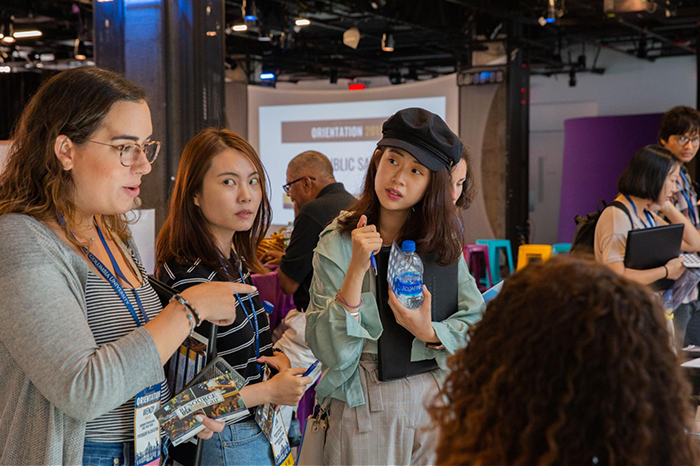 Expanding opportunities for digital progress.
With an innovative approach to exploring the intersection of technology and education, experts at DFI are interested in not only helping students and educators leverage what's possible right now — but also shaping the future of teaching and learning with technology.
This forward-thinking ethos drove one of DFI's first college-wide ventures: the "Future of Teaching," a project that explored the "ways in which we imagine, design, implement, and cultivate pedagogically-rich experiences with new media and digital technologies." Efforts included a monthly seminar on the future of teaching, as well as a task force approved by President Bailey composed of trustees, faculty, and TC administrative staff.
Other recent projects include The Handbook of Learning Analytics, edited by Charles Lang, DFI's Senior Executive Director, with colleagues and published by the Society of Learning Analytics earlier this year. An open educational resource designed to meet the needs of a new and growing field, the peer-reviewed handbook aims to provide "an introduction to the current state of research."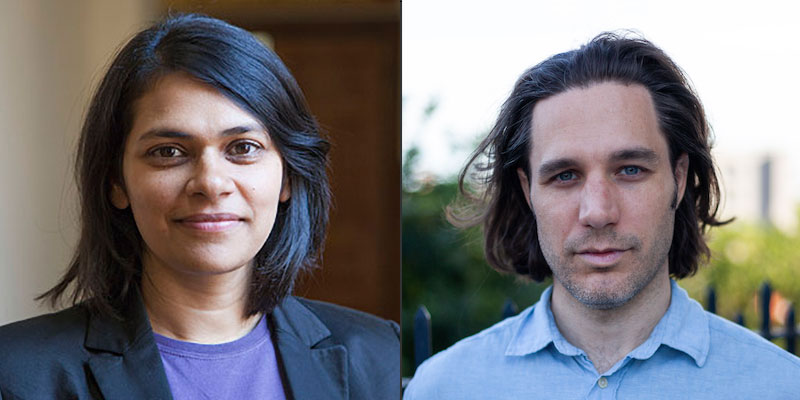 DFI's efforts, beyond the ongoing digital support for teaching and learning it provides to the TC community, have been organized around four broad areas of focus: Digital Pedagogy, Technology for Social Good, Multimodal Scholarship, and Play. Throughout the coming year, DFI projects and initiatives will further develop these areas through a series of experiences open to the public, new research efforts, external partnerships, and outward facing resources.
The Tech Playground series, for example, invites the TC Community to engage with new technologies in an experimental and playful way. As part of the DFI's Play Initiative, these monthly experiences are designed to encourage participants to explore technologies in an unfettered way, an approach that can open up new insights and connections.
During the first Tech Playground event on October 5th, participants will have the opportunity to use augmented and virtual reality applications that can be used for STEAM (Science, Technology, Engineering, Art, Math) education. Have a more tangible project that could use a digital boost? DFI also offers time in their Macy Studios to those interested in using the Institute's audio and video recording equipment with on-site assistance.
This freedom to explore and experiment is carving a path to multimodal scholarship — the engagement of multimodal tools and practices to open up new research questions, methods, and forms of data analysis and representation — though "how we get there is not set in stone," Vasudevan says. And thus, the future of multimodal scholarship relies on making technology and media available to emerging and established scholars, including students and faculty, and the public to explore and engage. "We invite people to play with different forms of communication and inquiry — through workshops and exhibitions, soon in the new DFI Design Studio — and observe how knowledge can be expanded and transformed through multimodal approaches."
Supporting educators with classroom technology, on and off campus.
As part of their commitment to public service and scholarship, DFI scholars are leveraging research and pedagogy to help early career K-12 teachers throughout New York effectively integrate tech into their lesson plans through their "Teachers Supporting Teachers" program. The program, which DFI runs in partnership with the Office of Teacher Education, launched earlier this year.
In addition to supporting local teachers, the Institute provides resources and support to the Teachers College community — offering on-demand tutorials, weekly "Tech Tuesdays" workshops, special events and improving tech offerings at the College. In their past two years, DFI has helped pilot new technology in classrooms, consult faculty on how to execute hybrid pedagogy, and disseminate learning tools about instructional strategy.
"We've seen multiple pathways to collaboration, and we like to provide lots of on-ramps," explains Vasudevan, so the Institute aims to meet people where they are, while also providing examples of innovation in teaching, research, and public engagement that can inspire new projects and avenues for impact.
Leading valuable, intersectional public discourse.
Technology can play a critical role in how we understand and engage with our world. That's why, as part of their public engagement mandate, DFI takes on tough questions through their various videos and podcasts, including the forthcoming "How's School?," which explores issues that "impact young people for the people who worry about them."
"How's School?" follows other DFI hits such as the "Just One Thing" series, which last year captured TC faculty leveraging their expertise to discuss some of the most critical issues exacerbated by the pandemic to illustrate "just one" lesson in each episode the public can leverage for the future.
You might have also listened to the podcast "Pop and Play" – which offers audiences an on-demand, accessible means to learn about the power of play in learning, from the College's very own Nathan Holbert and Haeny Yoon – or "Currents," a podcast developed and hosted by TC Associate Professor Cally Waite, who engages scholars from the Edmund W. Gordon Institute for Urban and Minority Education (IUME) in conversation about current events, academic influences and inspiration.