An intellectual and creative powerhouse in today's social media climate, TikTok is taking over the world. The app, which totaled 3.5 billion downloads in 2022, is changing how we learn, communicate, and advocate, and TC's Ioana Literat, Associate Professor in the Communication, Media and Learning Technologies Design program, is no stranger to the phenomenon.
We sat down with the scholar, who spends her time examining the relationship between technology, culture, and society, with a particular emphasis on new and emerging media, and more specifically, TikTok. Here's what you need to know:
It's Shaping Political Thought and Action
In its early days, TikTok was commonly known as a space for sharing trendy dance tutorials and light-hearted content. However, the platform has evolved to encompass everything from House of the Dragon recaps to restaurant reviews and political hot-takes.
"Political expression on TikTok can be irreverent and infused with humor and pop culture," says Literat. "Over time, the platform has transformed in a political and cultural sense regarding education and public opinion. I've been fortunate to have a front-row seat to this powerful evolution."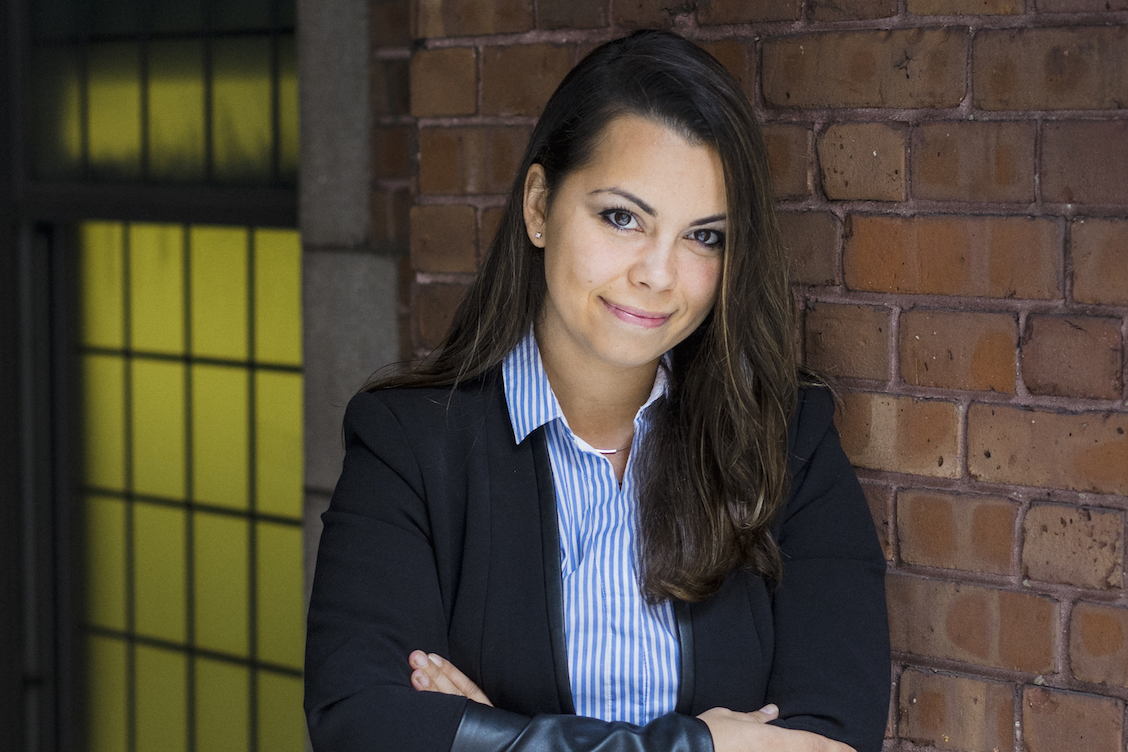 Literat, who has previously published studies of youth and online political expression, says she notices this evolution, particularly in her research.
"Having done comparative analyses, I'm struck by how front-and-center youth identities are on TikTok, especially in the context of activism," she says. "This is not to say that political talk on other social media platforms is not personal, but on TikTok it's quintessentially filtered through personal, lived experiences."
Yet TikTok significantly differs from other platforms like Youtube and Instagram. "I'm blown away by the creativity of its userbase. They're using audio, memes, dances, skits, and more to share information," says Literat. "There's a wide variety in style and ethos of expression — which I think is pretty unique to TikTok — from anger, silliness, and humor, to confessionals and raw footage of protests, to recipes and user tutorials," she says.
It's a Space for Information Sharing and Collective Agency
TikTok is particularly gaining traction in fostering collective agency amongst youth. "What truly gives me goosebumps about TikTok is the collective aspect," says Literat. "To make change happen, it's not enough to have individual agency but collective agency. There is so much collective power on this platform." She adds that this mobilization can be seen in recent years amidst the pandemic, Black Lives Matter (BLM) movement, political campaigning and voting rights, and the infamous 2020 Tulsa Trump rally.
The video-centric app has become the 'go-to' public forum for information sharing. "Examples of this informative content can be seen surrounding women's safety and rights, including abortion and situational awareness," says Literat. "Although the platform is not free from tension and incivility, the virtual community within TikTok is so powerful that it enables these open conversations," says Literat.
She adds, "Videos often include tags like #GenZ or #GenerationZ; comments mention a clear, proud, explicit generational identity, often with an interesting retrospective quality ("When I'm older, I'm going to look back at how much we changed the world," or "They'll be reading about GenZ in history books!"). The app also offers innovative tools for building upon other's content, such as stitches and duets, which help to foster dynamic interaction. "[TikTok] is successful in its ability to act as a 'PSA' for its user base," says Literat.
It's Shaping the Future

When asked if we'll ever see TikTok used as a functional tool in the classroom, Literat says the future is bright. "I see TikTok as a crucial tool for education, specifically civic education. It's where civic education is happening," she says. "We have this idea in society that civic education happens in the classroom or at the dinner table; the truth is, it's happening online, on TikTok."
This semester, Literat is piloting a course surrounding digital research methods and social media data analysis, where her students will design research projects to understand how social media platforms like TikTok enable participation around issues like climate change or civil rights. "We need to ask ourselves, what are our responsibilities as educators, parents, and people that care about younger generations?"
"I'm hoping to encourage people to pay attention to social media as an important tool of expression, but also as a window into young people's concerns, hopes, fears, and dreams," says Literat. "There is still work to be done," she concludes.