Improving the education and outcomes of approximately 20 million students across the U.S. starts with robust, well-researched policy, and at a recent TC gathering in our nation's capital, students, alumni, faculty and policy leaders convened to discuss that challenge and network.
Policy is a "hands-on and hearts-in experience," explained TC's Sharon Lynn Kagan, the Virginia and Leonard Marx Professor of Early Childhood and Family Policy, who is currently teaching her Federal Policy Institute students in DC for a week of experiential learning within a two-semester Education Policy and Social Analysis course .
Here's what you missed at the recent gathering of TC education policy movers, shakers and makers:
Insight from TC's Jordan Matsudaira, Deputy Under Secretary and Chief Economist of the Department of Education, and Basil Smikle (Ph.D. '19)
In a dynamic conversation moderated by Smikle — Director of the Public Policy Program at Hunter College's Roosevelt House Institute and an adjunct instructor at TC — Matsudaira discussed his work at the U.S. Department of Education and current challenges facing policymakers.
"One of the things that keeps me up at night is trying to think about how to help college be that springboard that helps people advance their lives and helps promote mobility," explained Matsudaira, Associate Professor of Economics and Education, who aims to leverage data to help inform policy decisions to improve college access and completion.
"It feels like we're kind of leaving a lot of human potential on the table, right? Colleges are getting a chance to touch people's lives, but they're not successfully getting them to the end."
Matsudaira and Smikle discussed student loan relief, the intersection of politics and policy, how researchers and policymakers can better collaborate, and more before answering questions from the audience.
"We have a lot of work to do, Matsudaira said to the crowd at the National Press Club. "The [Department of Education] has helped about 150 million people pursue a higher education credential since 1972…So one of the things that I'm doing in this office is really to bring in outside academic researchers who have the skill to be able to really tell those stories, learn from [data] and translate it to department leadership to really help them understand what helped different people and what hurt different people's progress towards a degree."
Smikle, himself accustomed to being interviewed on camera as a frequent expert commentator on MSNBC, CNN, and Bloomberg TV, asked a series of questions to understand Prof. Matsudaira's career trajectory, the challenges he faces at the Department, and what gives him optimism.
The work policy makers do poses endless challenges, and requires persistence noted Smikle: "We see a lot, we experience a lot in all of the work that we do. Most of it is encouraging and inspiring, but — you know — we also have days where it's not." Holding onto what's driving you — that's what's essential, the two noted.
Networking Among TC Alums, Students and More
Passion for education policy (and TC) connected community members across the board during the evening — just the latest in offerings from Alumni Experience.
"The strong connections between our alumni, students, faculty and friends are ultimately part of what makes the TC experience unique," says Matthew J. Camp (Ph.D. '21, Politics and Education), Director of Government Relations and Community Engagement. "Coming together to discuss critical issues of education policy with a community built upon the same passion for justice and equity is what this is all about."
Experts at the event also included Trustee Jay Urwitz — a Senior Fellow at the American Council on Education who has spent decades working at the intersection of law and school policy. For Urwitz, experts like TC faculty Matsudaira and Kagan play a critical role in addressing "the kinds of issues that are going to remake" education like student loan forgiveness policy, "a change in gestalt of what your economic future is going to be."
Carousel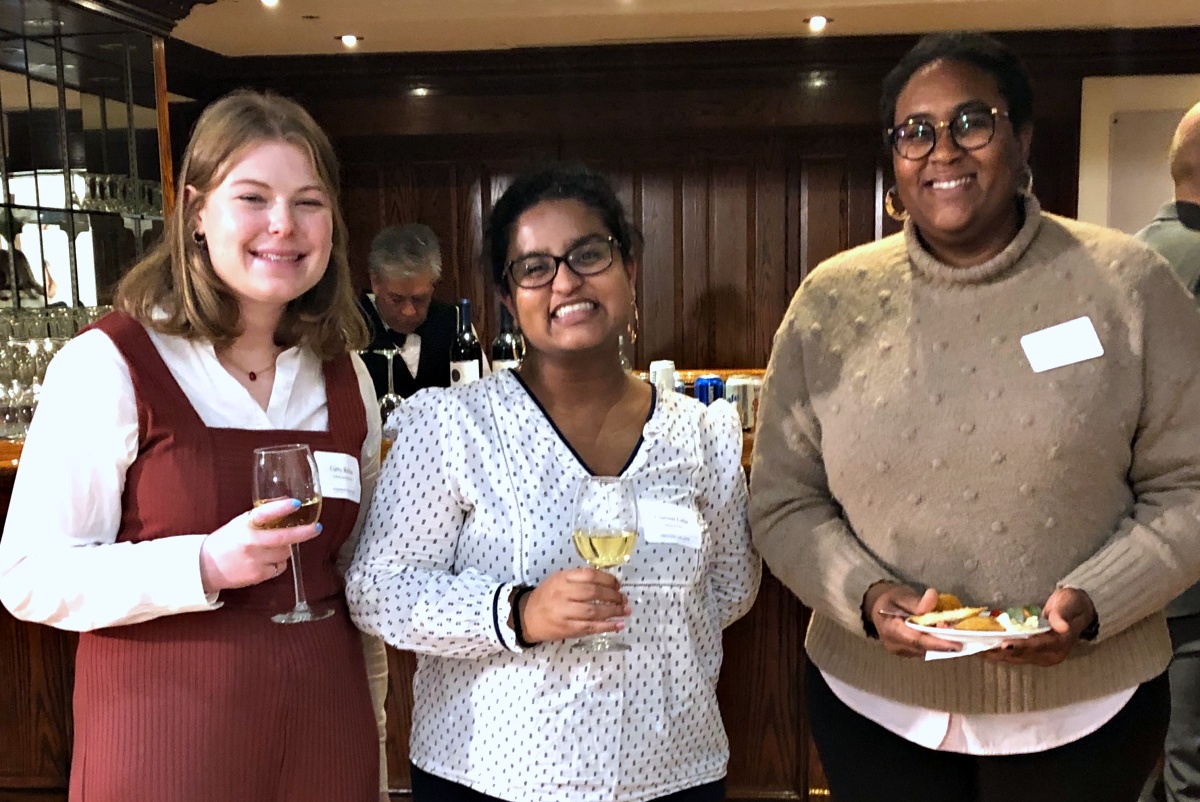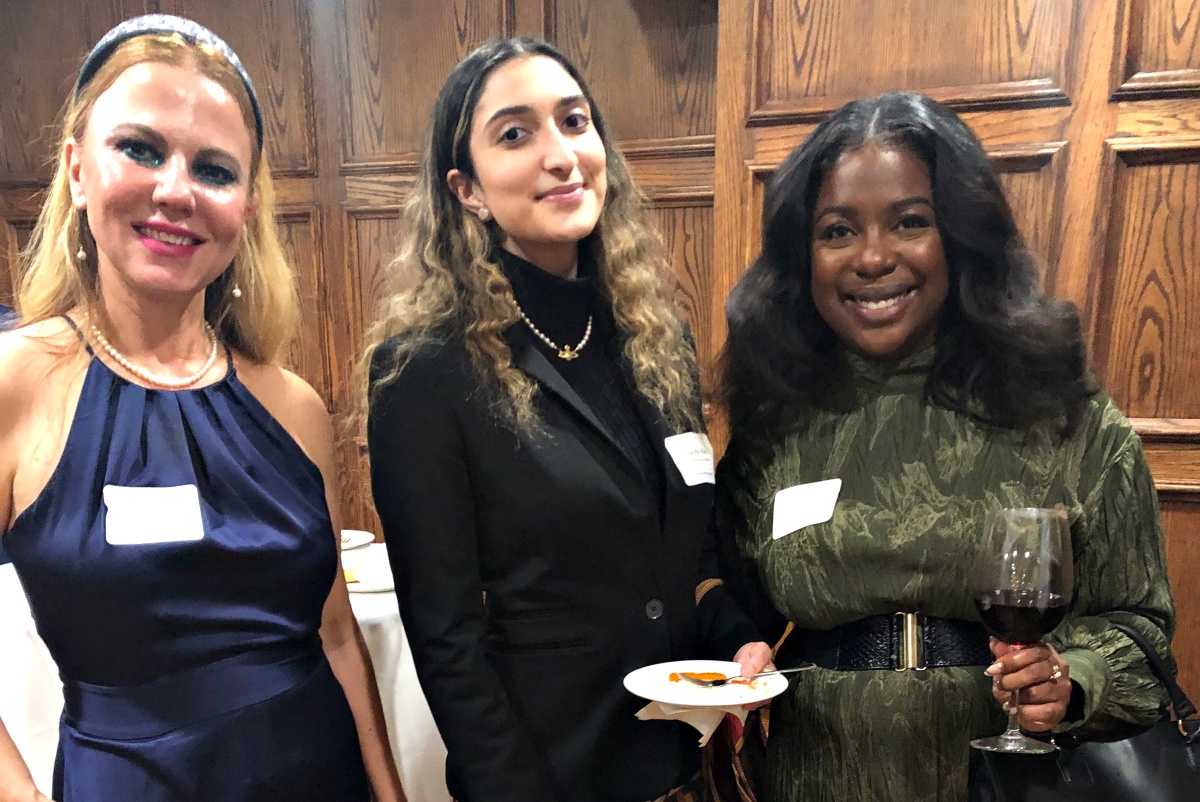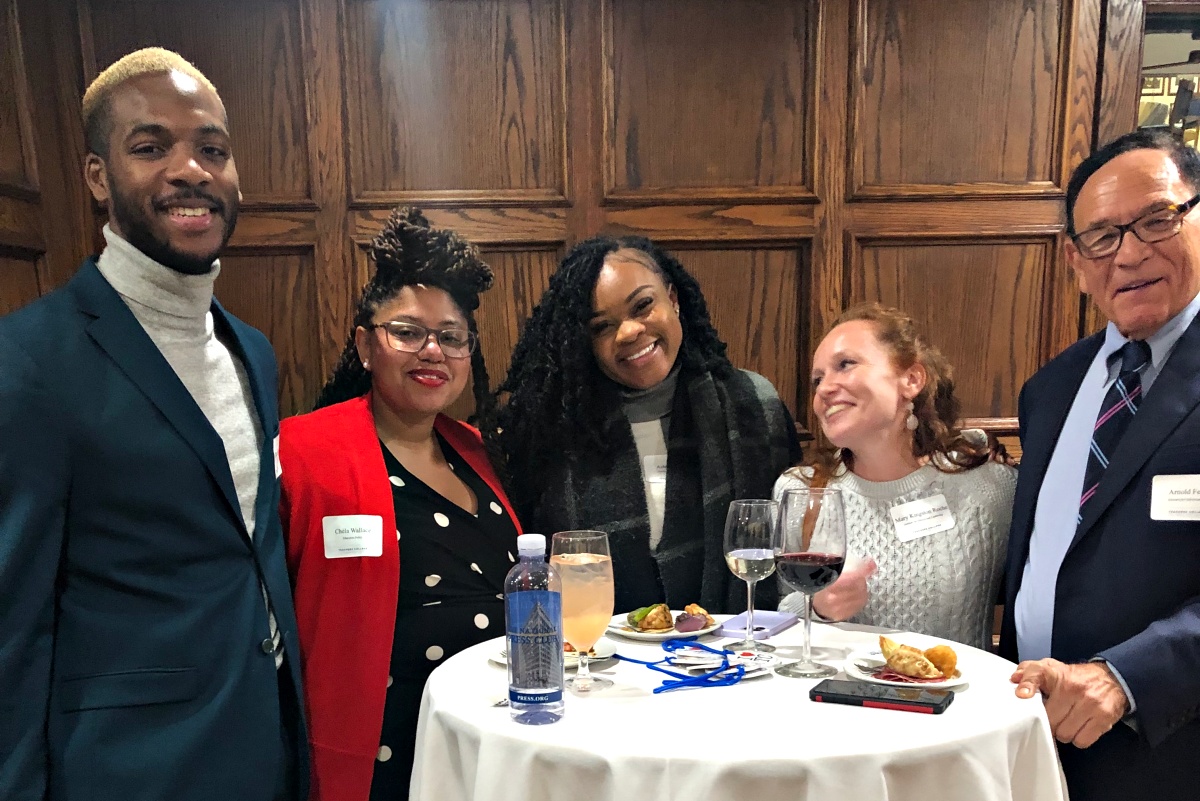 Students from Kagan's Federal Policy Institute (FPI), a two-semester Education Policy and Social Analysis course, were also in attendance as they embark on their term in the capitol.
"By design and selection, FPI-ers are eclectic. They have very different backgrounds and very different experiences," said Kagan, noting that the majority of these students were classroom teachers. "In this experience, we learn from our differences, we question each other, we press each other. FPI is designed to raise far more questions than it is designed to answer any of them."