TC's Arthur Zankel Fellows are supporting nutrition education for local students through a new project at Harlem's School of Earth, Exploration and Discovery (SEED Harlem). The Earth Justice Through Gardening and Nutrition Project—founded in 2020 by TC's Pam Koch, one of the project's advisors and Faculty Director of the Laurie M. Tisch Center for Food, Education & Policy, and Meredith Hill-Patel (M.A. '14, M.A. '11), TC alumna and founding principal of SEED Harlem—leverages culturally-inclusive practices to encourage healthy, accessible eating for middle school students at the school.
When Natalie Wright (M.A. '23, Education and History) joined the program at the end of its first year, she and her colleagues worked closely together to demonstrate the connections between gardening, nutrition, and environmental justice while also aligning with several United Nations Sustainable Development Goals (SDGs), an initiative that Wright has become more familiar with through her involvement with the Center for Sustainable Futures and during her internship in the U.N.'s Department of Economic and Social Affairs.
"I started…thinking about how these global U.N. initiatives can be applied locally, even in a country like the United States," explains Wright. "It's applicable for everyone and it all needs to be localized."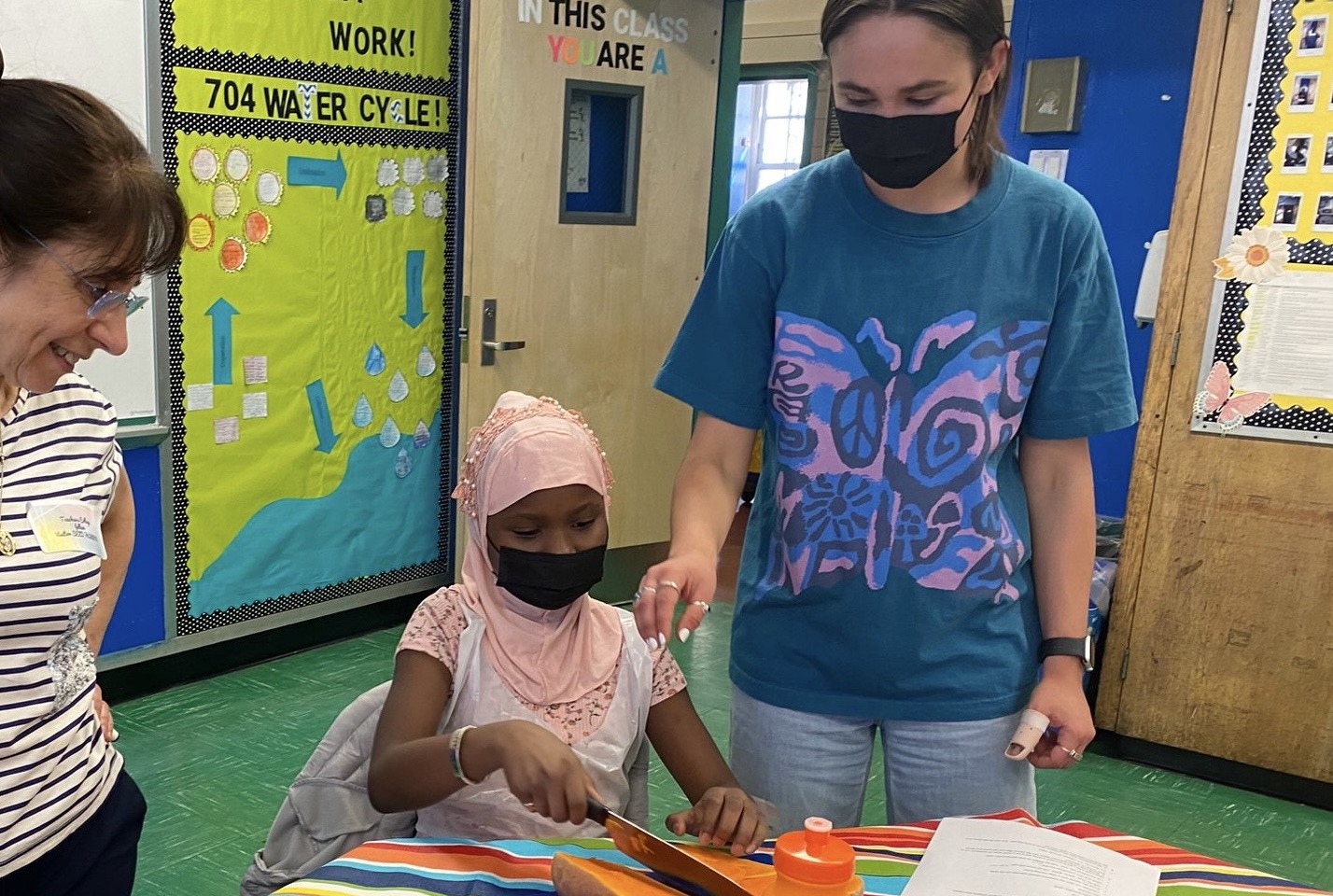 Working with around 60 students over the years, TC's Earth Justice program adapts to the needs of teachers and administrators at SEED Harlem while engaging youth through after school clubs that integrate gardening and cooking to yield delicious, nutritious meals while also representing diverse cultures. One such club is the Spanish Club, created by the Zankel Fellows at the school's request, in which students learn about culturally-specific methods of gardening and cooking, while also learning about language and geography.
"Providing a more equitable, sustainable future is both the mission of SEED and Teachers College, making this partnership incredibly meaningful for all of us," said TC's Pam Koch. "We're so proud to work with our neighbors in Harlem to help improve equitable access to health-promoting foods for everyone in the community."
The program works in collaboration with Family Cook Productions, Cornell University Cooperative Extension, and Harlem Grown in order to demonstrate the power of collective action in driving sustainable change. These partnerships amplified the impact of SEED Harlem's initiatives and fostered a sense of shared responsibility towards achieving the U.N.'s Sustainable Development Goals for Quality Education, Zero Hunger and Good Health and Wellbeing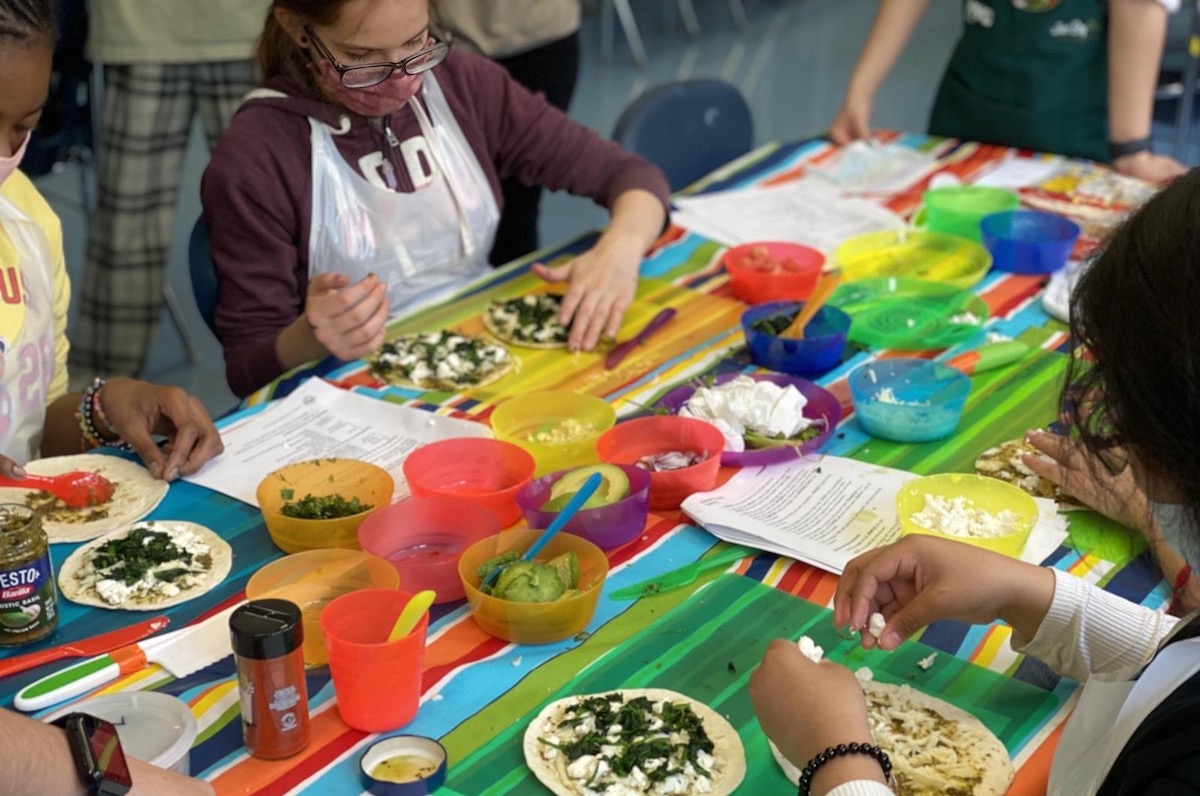 The students of SEED Harlem were also key collaborators in the Earth Justice program. "We've worked really hard to not make it a grad student centered project," says Wright. "It's important to recognize that this is … [about what the students] would like to see in their communities and how we can help them, rather than how they can serve us."
While the Earth Justice program highlights the role academia plays in promoting a sustainable future, it also exemplifies how the projects of Zankel Fellows serve the community.
"Now in its sixteenth year, the Zankel Fellowship Program places on average 60 Teachers College, Columbia University students in about 22 schools throughout New York City to work with underserved communities in everything from literacy intervention to music and arts education to sustainability education and so much more," explains TC's Amy E. Hawley Alvarez, Director of Strategic Partnerships, Office of the President. "Our Zankel Fellows are working alongside our neighbors in the bold pursuit of healthier options for everyone, and we're excited to see how the partnership continues to transform to meet the needs of our communities."