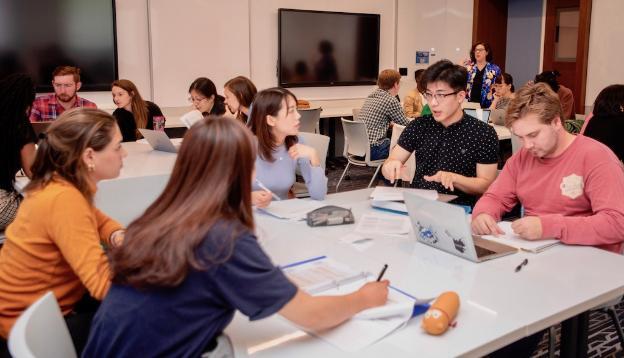 In the rapidly changing and increasingly complex world of education, a crucial need exists for better knowledge about how schools and school systems, higher education, and early childhood education can be organized and led most effectively. We need to reach deeper understandings of how policies, politics, and the law can advance the twin goals of excellence and equity, how educational institutions and systems can best acquire and use resources, how leaders can support teacher development and student achievement, and how education policymakers and leaders can make best use of information from student assessments, program evaluations, and analytical research. This knowledge should be based on thoughtful reasoning and solid evidence; it should be theoretical in scope but also have clear implications for education practice.
The campus-based Ph.D. degree in Education Policy responds to these knowledge demands by focusing on the scholarly study of education policy. This degree program provides the opportunity to develop expertise in many interconnected subject areas and preparation for careers in academic research and teaching or in applied policy development and research. Graduates of the Ph.D. program are able to build new knowledge, teach new leaders, and craft new policies.
In the Education Policy program, students will consider how laws and policies impact the reform of educational systems and how they support or impede improvements in curriculum, teaching, and student achievement. Furthermore, students will analyze the political, social, economic and legal dynamics that affect policy development and implementation.
The program may be completed in 75 credits, of which up to 30 credits may be transferred from another graduate institution. In addition to study in education policy, the program requires extensive preparation in quantitative and qualitative research methods and in one of the cognate social sciences offered by the University, for example, Political Science, Sociology, Economics, or Law. For information, please contact Gosia Kolb at kolb@tc.columbia.edu.
Doctoral Student Profiles