The purpose of the Federal Policy Institute is to examine three themes: the enduring values of American education, contemporary issues in national school reform efforts, and the role of the federal government. During a week-long program in Washington, students will have the opportunity to identify a policy issue of personal interest and to explore that issue with the nation's senior policymakers. Introductory and concluding sessions meet at the College.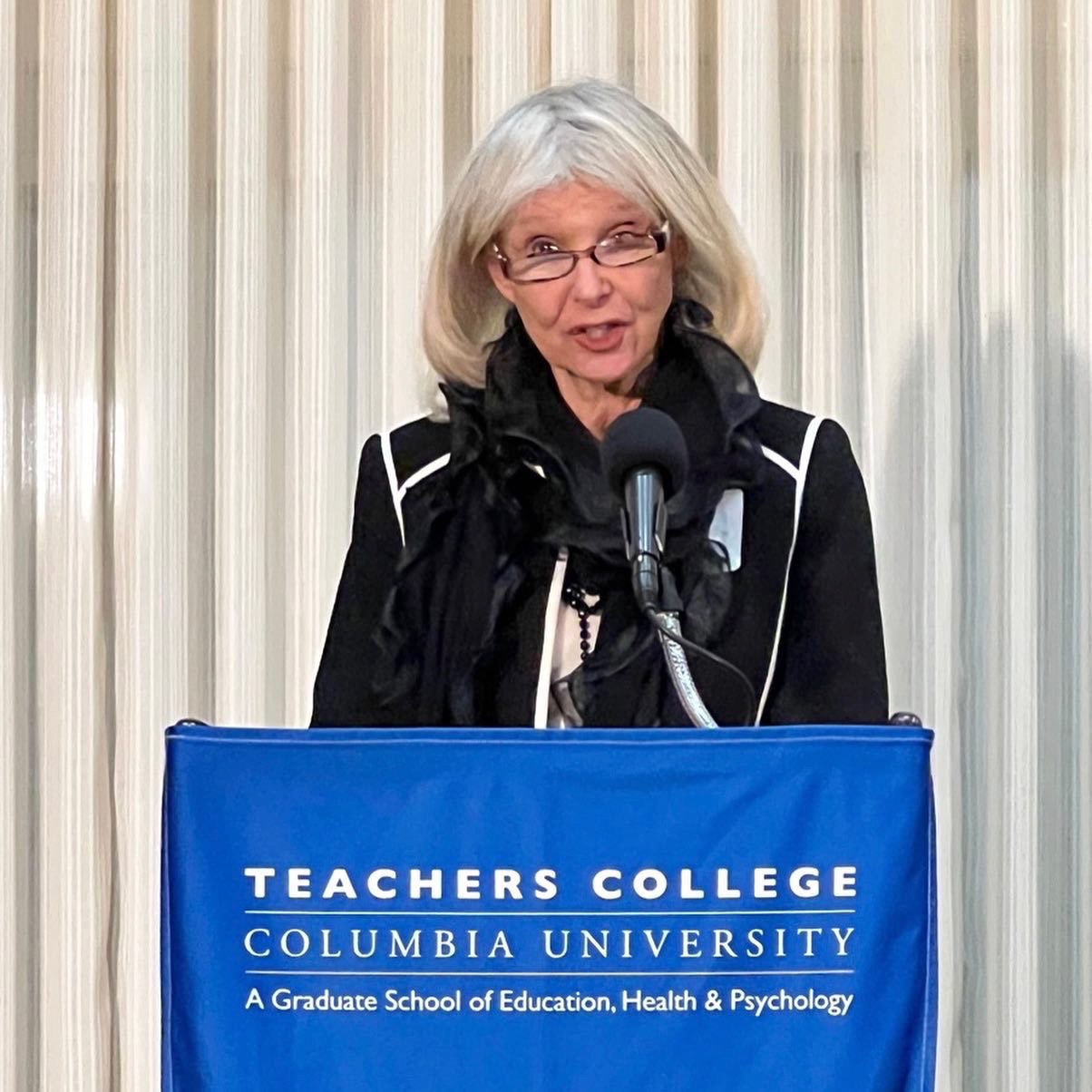 Cohort 2022 students' testimonials posted on their Linkedin accounts: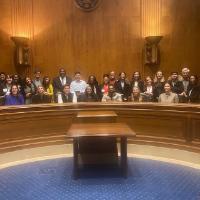 "Last week, I had the opportunity to spend the week in Washington D.C. with my Teachers College, Columbia University colleagues. It was a great week where we took a step back to think critically about the role of the federal government or lack thereof in education policy. We learned from various panelists tackling policy issues in their roles in government agencies, Capitol Hill, think tanks, advocacy organizations and beyond! I left D.C. feeling simultaneously perplexed and excited about the future of education. Working full time and completing a graduate program has not been an easy task. However, as I reflect on the past week, I am so thankful for the experience!" Anasofia Trelles.
"For the fall 2022 semester, I was selected to participate in the Federal Policy Institute at Teachers College, Columbia University, led by world-renowned Columbia and Yale University Professor Sharon Lynn Kagan. My cohort's concluding experience was a week in Washington, D.C., learning and observing federal education policy in real time. Panel discussions and a visit to the Senate and U.S. Department of Education connected us to all levels of government. In addition, we engaged in discourse with presenters from think tanks, research, education, and philanthropy organizations that inform policy in unique ways. As my time at Teachers College, Columbia University winds down; I am grateful for this impactful and transforming experience. The present state of education is dire; we must work together since our future depends on it." Georgia Swan-Ambrose.
Other testimonials: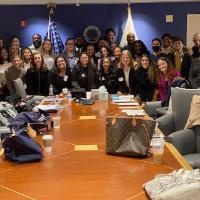 "This was the highlight of my time at TC and I was able to gain perspective of true DC leaders and thinkers in the educational policy space."
"This experience is one of my best graduate level experiences, and one that will remain with me!"
"Out of all the experiences I've had at TC […] this experience is what truly makes me feel I have a Masters degree in my subject area (Education Policy). I feel as though I can now discuss and write about the policy process as a subject matter expert."
"This experience brought my theoretical understandings to life in ways that reading about policy and the other parts of the course that took place at TC did not."
"This experience gave me a reality check on how much it takes to implement policy change – one that has not been conveyed in any of my other courses at TC."
"I honestly used to be intimidated by politics and government and felt I didn't have a place in it. Now I see that it is a learning process which requires clear communication, understanding of both sides of an issue, and strategy/strategic planning."
"Seeing that so many people in policy are so young was very exciting and empowering. I feel much more now that I'm already prepared to enter the policy sphere."
"It made everything theoretical concrete. Whereas I felt disillusioned in some classes at TC because I couldn't visualize what a career in policy could look like, now I have a much better understanding after listening to the panelists."
"[It was meaningful] seeing people on different sides have civil conversations because everything is very radicalized these days."
"I appreciated the conservative viewpoints because it helped me to better understand the true nature of partisan divide."
"[Some of the most meaningful parts were] interviewing professionals for career-building and networking benefits, the exposure to so many people and organizations for networking purposes, and bonding meaningfully with classmates."
The course inspired another student, Niambi Murray, to write a reflective poem.
She added: "Being in FPI renewed my flame through learning about people who are doing the work to help make our nation better as well as reminding me of those who are doing the work. This course is such a gift of transformational learning."
Dearest Inspiration,
Freedom lives in our kindles
In us and for us
Rapt attention may fade
Our wondering at memories of progress
Devolve into seemingly endless polarization
Moments once deemed iconic
Are now sound bites of cliché
Yet
It's not over
Newness can inspire
Commitment feeds the ashes
Quiet or loud sounds of ignition happen
Kindles come to life
Love vitalizes its brightness
Seeing through the dark
Now we can lead
Following the flame
Not to burn
But to warm
To guide
To comfort
To bring together
When it's flickering
We nurture the illumination
We see best together
Forward we go
Ablaze in the light of justice
That is us.