The quest for a sustainable future is a global concern. Every member of the United Nations, for example, is working towards 17 interlinked Sustainable Development Goals (SDGs) that are designed to be a "blueprint to achieve a better and more sustainable future for all." But what is sustainability? More than just an environmental concern, it is also critical for achieving social justice, gender equality, food safety, and more. At this event, a panel of expert speakers will explore the scope of sustainability, offer tips for how you can support a sustainable future in your life and work, and discuss how their work intersects with sustainability. Our panelists include Thomas Chandler (Ph.D. '09) from the National Center for Disaster Preparedness, Jaime McBeth (M.S. '14) from the Fortune Society, and Raksha Vasudevan from TC's Center for Sustainable Futures. TC Faculty Member and Founding Director of the Center for Sustainable Futures, Oren Pizmony-Levy, will moderate the discussion.
Date: Thursday, June 17
Time: 1:00 p.m. ET
This event is co-hosted by Alumni Relations and the Center for Sustainable Futures.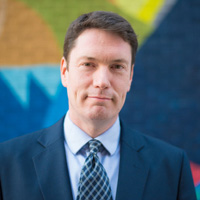 Thomas Chandler, PhD, is a Research Scientist at the National Center for Disaster Preparedness, and an Adjunct Associate Professor at Teachers College, Columbia University. He focuses on post disaster housing and economic recovery, geographic and social networks, and climate change mitigation and adaptation strategies. He is the director of six FEMA training projects, and has previously been funded by the CDC to do research on Hurricane Sandy, and the Gulf of Mexico Research Initiative regarding the Deepwater Horizon Oil Spill. He is also an Associate Editor of Disaster Medicine and Public Health Preparedness.
---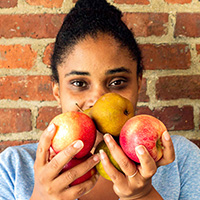 Jaime McBeth is a Registered Dietitian Nutritionist dedicated to healing communities through food and nutrition. After a decade of working in wellness, Jaime knows that improved eating habits heighten physical health and confidence, opening the gateway to a life improved through behavior. This holds especially true for those who have experienced trauma or adversity that may have left them hopeless. Jaime now serves as Director of Food and Nutrition at The Fortune Society where she is responsible for the nutritional health of thousands of justice involved people. She honors their cultural food heritage, their right to decide the role food plays in their life and provides trauma-informed nutrition care and instruction. Her nutrition knowledge paired with nonjudgmental style has made her popular among community members, leading to exponential growth in the organization's nutrition program and in the health of the Harlem community that the program serves. Jaime also facilitates nutrition education for the NIH-funded Staying Safe study. She serves on the New York City Nutrition Education Network (NYCNEN) Steering and Envisioning Committee.
---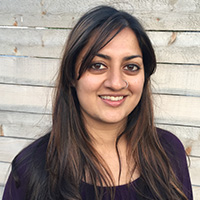 Raksha Vasudevan is currently the Bruce S. Goldberg Postdoctoral Fellow in Youth Wellbeing at the Center for Sustainable Futures at Teachers College. Working at the intersection of youth geography, spatial justice, and sustainability, she examines how young people stake claim to city spaces in the Americas, despite planning and education systems that hinder their opportunity to thrive. In her ongoing ethnographic work in Santo Domingo, Dominican Republic, Raksha explores how the island's history of colonialism shapes the everyday lived experiences of young people who live in river communities, or informal settlements, particularly as the government begins to prioritize climate change planning. In New York City, Raksha has partnered with WE ACT for Environmental Justice on a project titled, "Connecting Communities to Schools." The project's vision is to better align sustainability education in K-12 schools with the everyday social, economic, and environmental concerns of parents and guardians for their children and families. Currently, the project is focused in Harlem. In her work, Raksha utilizes feminist, arts-based, and embodied mapping methods as a means to engage youth and other typically marginalized city stakeholders. She draws from a range of prior experiences, including her work as an intern Architect and elementary school teacher. She also managed the sustainability program for a membership organization of local elected officials.
---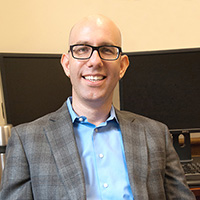 Oren Pizmony-Levy is an Associate Professor of International and Comparative Education at Teachers College, Columbia University. He is also the Founding Director of the Center for Sustainable Futures. His scholarship centers on the intersection of education and social movements. Specifically, he is interested in the emergence of movements that challenge schools and education systems worldwide, the role of both transnational and domestic actors in the development of these movements, and the intended and unintended consequences of movements. His recent work examines the implementation of sustainability education policy in New York City public schools.