Dougherty, Kevin J. (kd109)
Skip to content
Skip to main navigation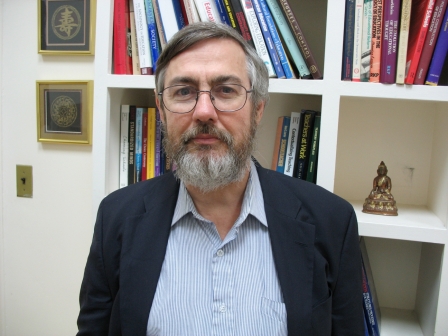 Dougherty, Kevin
Professor of Higher Education and Education Policy
Education Policy and Social Analysis
212-678-8107
Office Hours:
Tuesdays: 3:00-4:30pm, Thursdays: 3:00-4:30 and by appointment.
Educational Background
B.A., Washington University, Political Science.
M.A., Ph.D. Harvard University, Sociology.
Scholarly Interests
Higher education policy and reform. K-12 educational policy and reform. The community college. College students. Sociology of education.
Prof. Dougherty's current research is focused on class and race inequalties in information about higher education and the role of those inequalities in the production of class and race gaps in college access and success. Professor Dougherty has a co-authored a 2016 book from Johns Hopkins University Press on the implementation and impacts of performance funding for higher education. In the past, Professor Dougherty has done extensive research and writing on state policies affecting access to, and success in, community colleges by minority and low-income students; policies affecting immigrant student access to higher education; the historical origins and impact on students of community colleges; the role of higher education in economic and workforce development; and reform movements in elementary and secondary education (especially school choice, charter schools, and school standards).
Selected Publications
U.S. Industrial Policies, Left and Right: Convergence, Divergence, and Political Implications (with Tara Habibi). New York, NY: Teachers College, April 2021. Available from: https://academiccommons.columbia.edu/doi/10.7916/d8-1449-9k03
"
Student Choice in Higher Education—Reducing or Reproducing Social Inequalities
?"
(with Claire Callender).
Social Sciences
(Basel), 7 (10) (2018), 1-28. Available from:
https://www.mdpi.com/2076-0760/7/8/131
Reforming the American Community College: Promising Prospects and their Challenges (with Hana Lahr and Vanessa S. Morest). New York, NY: Teachers College, Community College Research Center, November 2017. https://ccrc.tc.columbia.edu/publications/reforming-american-community-college-promising-changes-challenges.html

Performance Funding for Higher Education (with Sosanya Jones, Hana Lahr, Rebecca S. Natow, Lara Pheatt, & Vikash Reddy), Johns Hopkins University Press, October 2016.
The Politics of Performance Funding for Higher Education: Origins, Discontinuations, and Transformations (with Rebecca S. Natow), Johns Hopkins University Press, May 2015.
"Looking Inside the Black Box of Performance Funding for Higher Education: Policy Instruments, Outcomes, Obstacles, and Unintended Impacts" (with Sosanya Jones, Hana Lahr, Rebecca S. Natow, Lara Pheatt, & Vikash Reddy). Russell Sage Foundation Journal of the Social Sciences, 2(1) (2016). http://www.rsfjournal.org/doi/pdf/10.7758/RSF.2016.2.1.07
Performance Funding for Higher Education: What Are the Mechanisms? What Are the Impacts? (with Vikash Reddy). ASHE Higher Education Report: Vol. 39, Number 2 (June 2013), pp. 1-133.
"Undocumented Immigrants and State Higher Education Policy: The Contrasting Politics of In-State Tuition Eligibility in Texas and Arizona" (with H. Kenny Nienhusser and Blanca E. Vega). Review of Higher Education 34 (1) (Fall 2010), pp. 123-173.
"It's Not Enough to Get Through the Open Door: Inequalities by Social Background in Transfer from Community Colleges to Four-Year Colleges" (with Greg Kienzl). Teachers College Record 108 (March 2006): 452-487.
"Community Colleges and Contract Training: Content, Origins, and Impacts" (with Marianne Bakia). Teachers College Record 102 (1) (Feb. 2000): 197-243.
"Opportunity to Learn Standards: A Sociological Critique." Sociology of Education 68 (May 1996): 40-65.
The Contradictory College: The Conflicting Origins, Impacts, and Futures of the Community College. Albany, NY: State University of New York Press, 1994. Winner of the Willard Waller Award for the Outstanding Book in the Sociology of Education in the years 1994-1996.
Willard Waller Award for the Outstanding Book in Sociology of Education, 1994-1996, Section on Sociology of Education, American Sociological Association, August 1997, for The Contradictory College (SUNY Press, 1994)
Critics' Choice Award, American Educational Studies Association, 1995, for The Contradictory College (SUNY Press, 1994)
Courses
Related Articles
Documents