Lesko, Nancy L. (nl70)
Skip to content
Skip to main navigation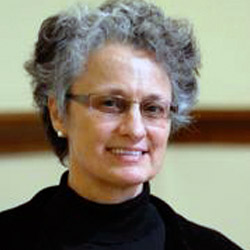 Lesko, Nancy
Maxine Greene Professor for Distinguished Contributions to Education
Maxine Greene Professor
Curriculum & Teaching
212-678-3264
Educational Background
University of Wisconsin Madison, Ph.D., 1983
Department of Curriculum and Instruction
Major: Secondary Education; External Minor: Sociology
University of Wisconsin Madison, M.S., 1976
Department of Curriculum and Instruction
Major: Secondary Social Studies
WI Permanent Certification in secondary history, economics & composite social science
Georgetown University, B. S., 1970
School of Foreign Service
Majors: History, Economics, & Political Science
Scholarly Interests
Curriculum theory and history. Conceptions of children and youth in theory and practice. Gender issues in education. Citizenship education in times of war.
Selected Publications
"Denaturalizing adolescence: The politics of contemporary representations" (Youth & Society).
"Past, present, and future conceptions of adolescence" (Educational Theory).
"The leaky needs' of school-aged mothers: An examination of US programs and policies" (Curriculum Inquiry).
Act Your Age: A Cultural Construction of Adolescence (Routledge Press).
Masculinities at School (Sage Press).
Reducing the Risk: Schools as Communities of Support (Falmer Press).
Courses
Related Articles
Documents