Faculty | Principles and Practices of Organization Development PPOD Program
Skip to content
Skip to main navigation
Principles and Practices of Organization Development Program
Executive Education Programs in Change and Consultation
PPOD Faculty
The program draws on the knowledge and expertise of interdisciplinary faculty leaders. Core faculty have involvement in sessions throughout each of the two weeks. In addition, other prominent scholars and practitioners serve as visiting faculty.
Core Faculty
‌‌
Sarah Brazaitis (Ph.D., Teachers College, Columbia University) is an Associate Professor of Practice and the MA Program Director in the Social-Organizational Psychology Program at Teachers College, Columbia University. She teaches courses on group dynamics and high performing teams to masters- and doctoral-level students as well as in TC's Executive Education programs. As part of her group dynamics course, Dr. Brazaitis runs an experiential group relations conference (based on the Tavistock model of human relations training) that provides participants with opportunities to learn in real time about overt and covert processes affecting leadership and power in groups and organizations.
Dr. Brazaitis maintains a private practice of organizational consulting with a specialty in working with diverse teams and she has 15+ years of experience in providing coaching, consulting and training to executives, leaders and high potentials including to those in the C-suite. Her consulting expertise spans numerous industries including financial services, technology, media, retail, and healthcare.
Dr. Brazaitis has publications in scholarly journals, industry books and the popular press on conflict resolution in diverse teams, challenges related to the global community, improving race relations in multicultural organizations, and understanding and leveraging implicit, hidden dynamics in the workplace.
Dr. Brazaitis received her Bachelor of Arts degree in Psychology from the University of Pennsylvania and her masters and doctorate in Counseling Psychology from Teachers College, Columbia University. She is a member of the American Psychological Association and is a licensed psychologist in New York State.
---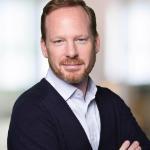 ‌Matthew Tye (Ph.D., Teachers College, Columbia University)
Dr. Matthew H. Tye is the Director of Organizational Development and Leadership at the NoVo Foundation, whose mission is to foster a transformation from a world of domination and exploitation to one of collaboration and partnership. Prior to this, Matthew spent over 15 years consulting to social sector and corporate clients at his boutique consulting firm, Ritchie | Tye Consulting, which included the design, delivery and supervision of large scale OD engagements, customized leadership development programs, team development interventions, and executive coaching.
Matthew is an adjunct faculty member in the Organization and Leadership Department at Teachers College, Columbia University, teaching graduate level courses in Organizational Change and Consultation, Group Dynamics, Small Group Intervention and Executive Coaching. He is Co-Director of Principals and Practices of Organization Development (PPOD), a two-week executive education program for leaders managing change efforts in their companies, as well as faculty in the Eisenhower Leadership Development Program (ELDP) a joint masters program in change leadership between Columbia University and the WestPoint Military Academy. Matthew is also a visiting professor at IMD in Lausanne, Switzerland teaching on custom corporate programs to client such as GlaxoSmithKline, China Light and Power, LVMH, and Daimler.
Matthew possesses a vast array of expertise in models of effective leadership and management practice, group process and facilitation, with a particular emphasis on performance coaching and team effectiveness for executives. As a psychologist and organizational strategist, Dr. Tye is highly skilled in examining the complex and dynamic systems that can interfere with individual, group, and organizational performance. Blending traditional business principles with psychological theory, he assists clients in more fully understanding their organization, their role, and solutions for greater success.
---
Program Faculty
Debra A. Noumair
is Founder and Director of the Executive Masters Program in Change Leadership (XMA), Director of Executive Education Programs in Change and Consultation and Associate Professor in Social-Organizational Psychology in the Department of Organization and Leadership at Teachers College, Columbia University. Professor Noumair is currently engaged in teaching, research, consulting, and coaching; the focus of her work is on applying systems psychodynamics to executive education as well as to organization change at multiple levels with individuals, teams, and organizations. She teaches courses on organization change and consultation and executive coaching.
Dr. Noumair is co-author of Organization Development: A Process of Learning & Changing, 3rd Edition, co-editor of the Emerald annual book series, Research on Organization Change and Development, and coeditor of Group Dynamics, Organizational Irrationality, and Social Complexity: Group Relations Reader 3. She is an Associate Editor of The Journal of Applied Behavioral Science and on the International Advisory Board of the OPUS International Journal, Organisational and Social Dynamics.
As director of numerous leadership development programs, Dr. Noumair brings her work on individual, group, and organizational dynamics to executives through examining multi-rater feedback and psychological assessments at the individual and group level and through teaching and executive coaching with senior executives nationally and internationally. She has worked with global companies in Asia, Australia, Europe, and the United States.
Much of Dr. Noumair's executive education work involves partnering with organizations to address the advancement of women through examining systemic barriers, teaching group dynamics, and conducting assessment-anchored executive coaching with women leaders. Dr. Noumair regularly directs women's leadership development programs for Time Warner and Thomson Reuters, and she is currently on the core faculty of Leading Women Executives, a CEO-sponsored leadership development program focused on high potential women and their companies.
Dr. Noumair consults to organizations in the private, public, and not-for-profit sectors on culture change, senior team effectiveness, intergroup and interorganizational relations, and issues related to diversity at work. A group relations scholar and practitioner, Dr. Noumair is a Fellow of the A. K. Rice Institute. She has consulted to and directed group relations conferences nationally and served on the Board of Directors of the A.K. Rice Institute for nine years.
Dr. Noumair received her bachelor's degree from Boston University and holds masters and doctoral degrees from Teachers College, Columbia University. She is a member of the American Psychological Association, the Academy of Management, and the Organization Development Network.
---

W. Warner Burke is the E. L. Thorndike Professor of Psychology and Education, and a founder of the graduate programs in social-organizational psychology, at Teachers College, Columbia University. Originally educated as a social-organizational psychologist (Ph.D., University of Texas, Austin), Dr. Burke is currently engaged in teaching, research, and consulting. He teaches leadership and organization change and consultation. His research focuses on multirater feedback, leadership, organization change, and learning agility.
Dr. Burke's consulting experience has been with a variety of organizations in business-industry, education, government, religious, health care systems, and professional services firms, including British Airways, SmithKline Beecham, National Westminster Bancorp, British Broadcasting Corporation, Business Consultants, Inc. of Japan; (since 1972), Pricewaterhouse Coopers Consulting, the National Aeronautics and Space Administration, Dime Savings Bank, and Miller and Chevalier law firm. He formerly served as senior advisor to the strategy and organization change practice of IBM Global Business Services.
Prior to his move to Teachers College, Dr. Burke was professor of management and chair of the Department of Management at Clark University. Prior to the Clark assignment, Dr. Burke was an independent consultant from 1974 to 1976. For eight years he was a full-time professional with the NTL Institute for Applied Behavioral Science, where he was director for Executive Programs and director of the Center for Systems Development (1966-1974). For eight years beginning in 1966 he also served as the executive director of the Organization Development Network
Dr. Burke is a Fellow of the Academy of Management, the Association for Psychological Science, and the Society of Industrial and Organizational Psychology. He has served on the Board of Governors of the Academy of Management and the American Society for Training and Development, and he is a Diplomate in industrial/organizational psychology, American Board of Professional Psychology. From 1979 to 1985 he was editor of the American Management Association's quarterly, Organizational Dynamics, and from 1986 to 1989 he started and served as editor of the Academy of Management Executive. He is currently serving as Editor of the Journal of Applied Behavioral Science. Dr. Burke is the author of more than 150 articles and book chapters on organization development, training, change and organizational psychology, and conference planning; and author, co-author, editor, and co-editor of 20 books. His latest (2018) book published by Sage is Organization Change: Theory and Practice, 5th Edition.
Among his many awards are the Public Service Medal from NASA, the Distinguished Scholar-Practitioner Award from the Academy of Management, Lifetime Achievement Awards from the OD Network and Linkage, the Distinguished Professional Contributions Award from the Society of Industrial and Organizational Psychology, and most recently, the Outstanding Civilian Service Medal from the Department of the Army for his work with West Point.
---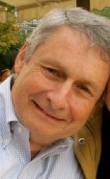 ‌‌‌
An internationally-recognized authority in organization and leadership development,
Bill Pasmore
joined the Social-Organizational Psychology Program Faculty in September of 2010 as Professor of Practice. Bill's research, teaching and practice focuses on issues related to complex organizational change, leadership & talent development strategies, design thinking & innovation, and CEO development and coaching.
As a practitioner, Bill has been Senior Vice President of Organizational Leadership at the top 5 globally-ranked Center for Creative Leadership since 2008, and prior to that, a partner at Oliver Wyman Delta consulting, where he also served as the global practice leader for research. He heads his own consulting firm, Pasmore Advisors, and works with both for profit and not for profit CEOs on change, organization design, talent, teams and succession planning. His clients have included Unilever, Ingersoll Rand, Pepsi, Massachusetts Mutual, Wal Mart, Dow Chemicals, Compuware, Coach, Polaroid, Levi Strauss, United Airlines, Procter & Gamble, Lucent Technologies, Amoco, Bristol Meyers Squibb, and Lupin Pharmaceuticals.
As a scholar, Bill was a tenured full professor in the Weatherhead School of Management at Case Western Reserve University from 1976-1997, where he taught courses in the school's Master of Science in Organization Development, MBA, Executive MBA, Ph.D. and Executive Ph.D. programs. He was a visiting professor at INSEAD and Stanford and a faculty member in the executive education programs there. Along with David Cooperrider, he founded the Social Innovations in Global Management program at case, funded by USAID with a focus on enhancing the leadership of global non-governmental organizations (NGOs).
He has written or edited twenty-seven books and numerous articles, including his most recent from Berrett-Koehler,
Leading Continuous Change
. Other book titles include
Creating Strategic Change
,
Designing Effective Organizations
,
Research in Organizational Change and Development
,
Collaborative Management Research
, and
Relationships that Enable Enterprise Change
. Some recent articles include The Board's new roles in Succession Planning, How to Make Sure your Next CEO is a Winner, Choosing the Best Next CEO, and Are you Ready to Become a CEO?. For the past five years he has been editor of the
Journal of Applied Behavioral Science
, is a frequent keynote speaker, and was recognized multiple times as one of HR's most influential thinkers by the European HRM association. Recently, the Academy of Management established an award in his name and that of Richard Woodman (Texas A&M) to honor scholars who have engaged in sustained collaborative research efforts.
He holds a BS in Aeronautical Engineering/Industrial Management and a Ph.D. in Administrative Sciences, both from Purdue University.
‌
---
PPOD Coordinator
Kopal Manglik is a 2019 Masters Graduate from Social-Organizational Psychology at Teachers College, Columbia University. She is the Organization Development (OD) Coordinator for the Executive Masters Program in Change Leadership.
Kopal was born in India and grew up in Hong Kong. She graduated with a BSc. in Economics and Finance from the renown Hong Kong University of Science and Technology. She worked in a boutique recruitment agency where she developed her passion for enhancing the lives of people at work. After graduation, she plans to pursue a PhD and focus on the research path. Currently, her research interests vary across team effectiveness, social networks analysis and people analytics.
Since moving to New York, she has interned at a range of organizations including a UN affliate and McKinsey & Co. She has also worked in roles across Columbia University including as a Research Assistant at the Behavioral Research Lab at Columbia Business School, and as the Organization Development (OD) Coordinator for Principles and Practices of Organization Development, an Executive Education program at Teachers College.
Outside of work and research, Kopal is involved in Group Relations work and was the Vice President of the Org Psych student organization, OHDCC. She is also an avid Broadway fan and has seen 13 shows through the masters program.