Dedicated work in education, psychology and health define our robust Teachers College community. In honor of that spirit of service — at the heart of TC Impact Day — we dive into the community action work of this year's TC Impact Spotlight honorees: doctoral student Willie Brewster and alumna Catherine Quinlan (Ed.D. '12).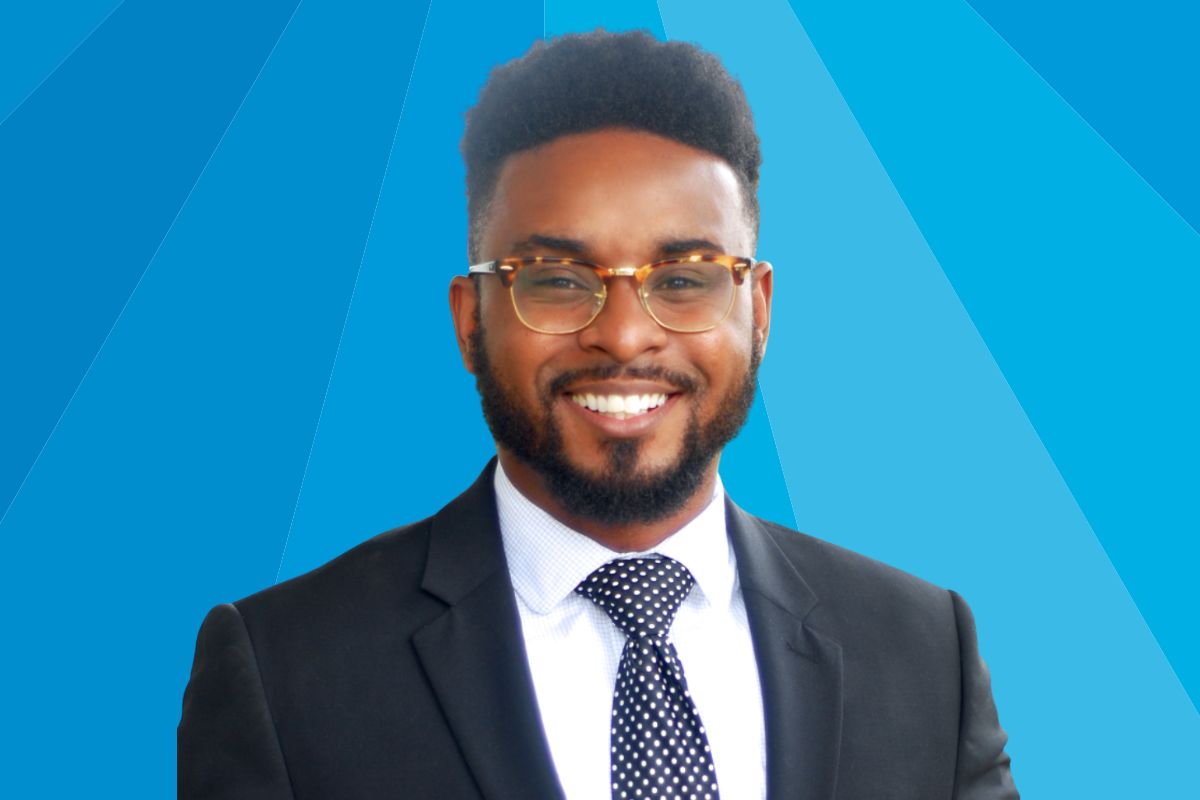 Meet Willie Brewster (Ed.D. '24, Organizational Leadership), an equity-driven former principal now in TC's Urban Education Leaders Program.
How Willie makes an impact:
Helping school and district partners "build, and spread innovative school models" in his current role as a Partner of School Design Services at Transcend Education.
Focused on embracing and celebrating culture while the principal of Brenda Scott Academy in Detroit, where he and colleagues developed an Arts Conservatory, held monthly cultural and heritage education series while exploring brain science to guide responsive pedagogical practices.
Led students to 100% proficiency on state exams as a classroom teacher in Jacksonville, Fla. Later helped significantly raise proficiency as an Assistant Principal.
Served as a Teach for America Jacksonville corps member, later training other TFA participants in Philadelphia and Houston.
What drives Willie: Building equity, visibility and inclusion through education leadership, and the support of his home communities in Memphis and Mississippi.
While challenges exist, there's energy steeped in hope, possibility and togetherness and that is such a beautiful thing to be part of. It's generational work for something better.
How TC helps: A graduate of TC's Summer Principals Academy, Willie cites how TC's cohort model — which "brings together the most brilliant minds in education" at the student and faculty level — has influenced his work and desire to pursue a second degree from TC. "You're getting the most groundbreaking scholarship as it comes down the pike so you can incorporate it into your work in real-time," explains Willie. "You're trailblazing with new research and working alongside practitioners who are also committed to improving education leadership."
For Willie, the passion and expertise of faculty — with his short-list of influences still six-names deep — stands to continue to inform his work to build more equitable, responsive school environments through an interdisciplinary approach. "I can't overstate how dynamic of a foundation that they have provided as an integrative collective, not just academically but holistically," says Willie.
What gives Willie hope: "The Spirit and Soul of education as generational work. I'm able to look back ancestrally to those I have heard about and admire. I am standing on the shoulders of those giants and I'm working in lockstep with other people who are also standing on the shoulders of those giants. So I can look back, to my right and left, and forward to the students we're serving now and how they can make a difference in the future," explains Willie. "While challenges exist, there's energy steeped in hope, possibility and togetherness and that is such a beautiful thing to be part of. It's generational work for something better."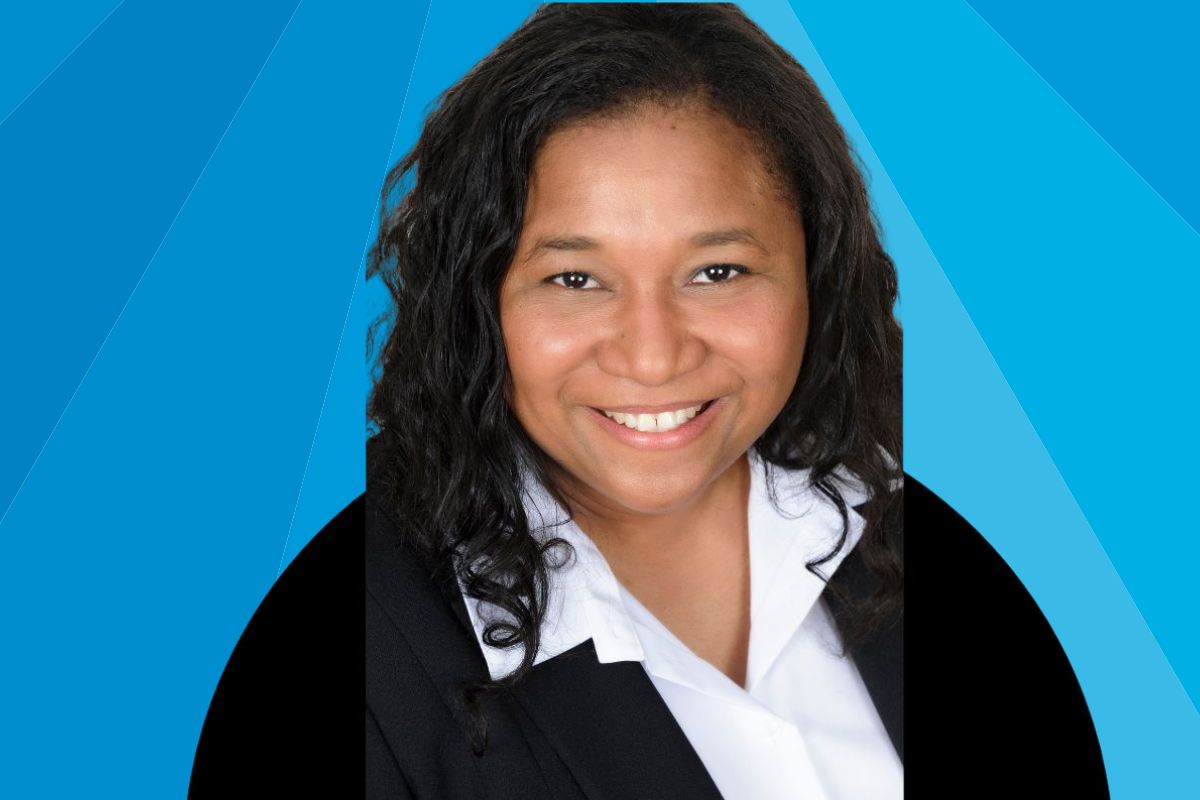 Meet Catherine Quinlan (Ed.D. '12, Science Education), a leading voice in making science education more culturally inclusive.
How Catherine makes an impact:
Creating culturally representative science curricula and products for the K-12 setting through a grant from the National Science Foundation
Serving as one of two program consultants on the new National Geographic/Cengage High School Biology Program, the first high school biology program to include Black scientist explorers
Teaching and leading at Howard University, where Catherine serves as Associate Professor of Science Education and the founder and director of the Black Representation in the STEAM Curriculum Lab, which aims to empower HBCU stakeholders to become agents of change
Authoring and publishing the illustrated children's Keystone Passage series, which blends science, Black history and fantasy
What drives Catherine: Creating meaningful representation for Black students in science education that help promote positive identity formation
I'm always amazed and encouraged that diverse people are open to hearing what I have to say — even if it's uncomfortable. We can't move forward without uncomfortable conversations.
How TC helped: "My scholarship at TC marked the beginning of looking at old problems differently. One question I get is what made me think of doing things the way I did. So, I plan to revisit my scholarship at TC to unpack this journey in my upcoming book," says Catherine, whose work at Howard has offered another opportunity to reflect on the influence of faculty at TC.
"Dr. Felicia M. Mensah was a great mentor. She was always supportive, open, and honest with me. I still reach out to her for advice. Dr. O. Roger Anderson was also an important mentor in my scholarship. I know this might sound strange but those who know Dr. Anderson know exactly what I mean. He's sort of like a guardian angel – and so is Dr. Mensah."
What gives Catherine hope: "Even with resistance, there are enough people who want equity. So even with conflicting ideologies and with internal conflicts, justice is propelled forward," explains Catherine. "I'm always amazed and encouraged that diverse people are open to hearing what I have to say — even if it's uncomfortable. We can't move forward without uncomfortable conversations."
Cheers to Our Finalists