On April 27, more than 67 students gathered in TC's Smith Learning Theater to be honored for their innovation, leadership and impact at the College's annual Provost's Student Excellence Awards. Hosted by Graduate Student Life & Development, the ceremony recognized and celebrated student leaders that have contributed to the TC community, whether individually or in a group, through social justice initiatives, student coalitions, exemplary leadership, and more.
In case you couldn't quite grab a front-row seat to this special event, here's everything you missed: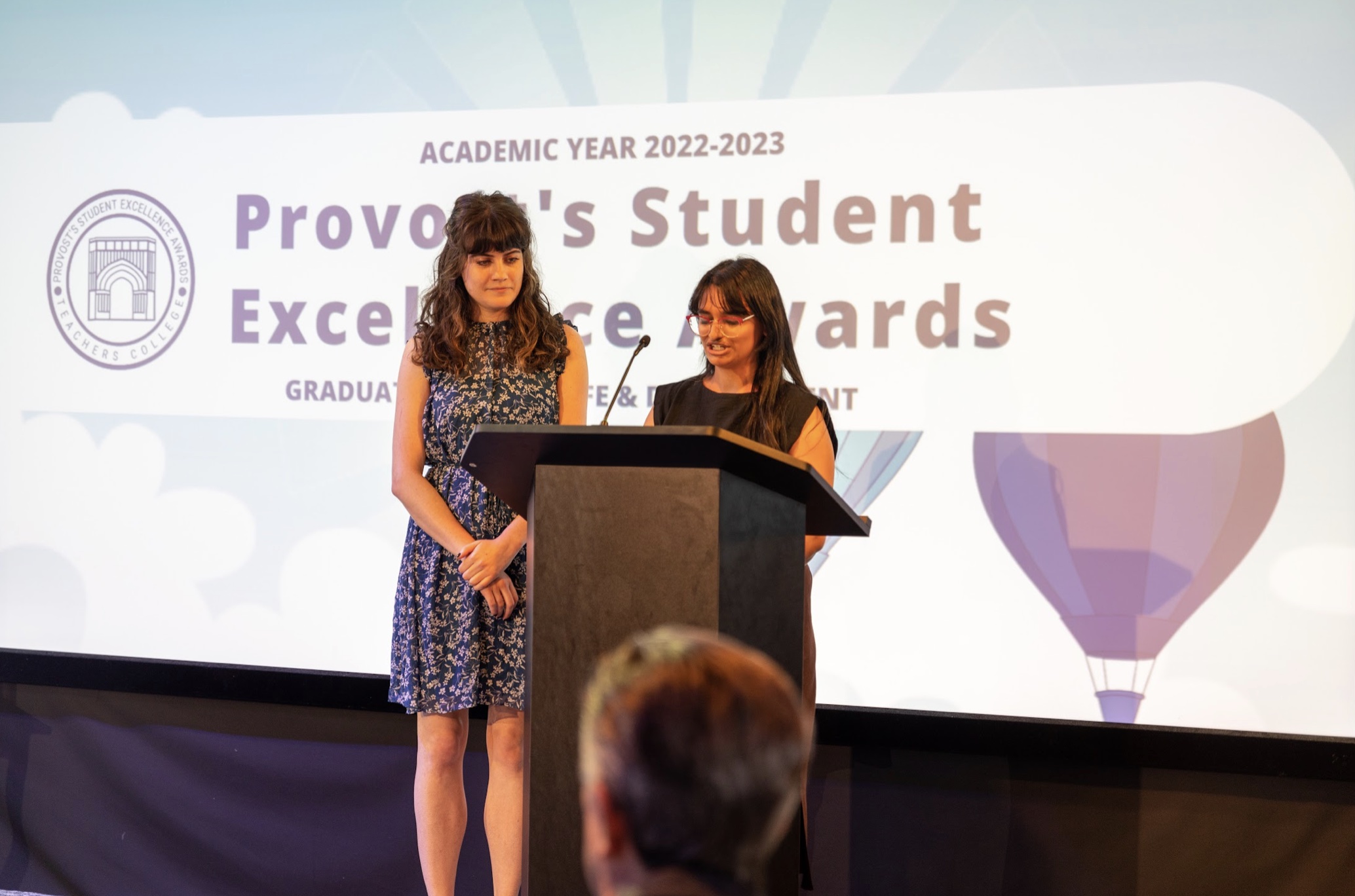 As students took their seats, Alana Crosby, Associate Director of TC's Graduate Student Life and Development (GSLD), and Mana Uppili (M.A. '23), a masters student in TC's Higher and Postsecondary Education (HPSE) program, warmly welcomed everyone.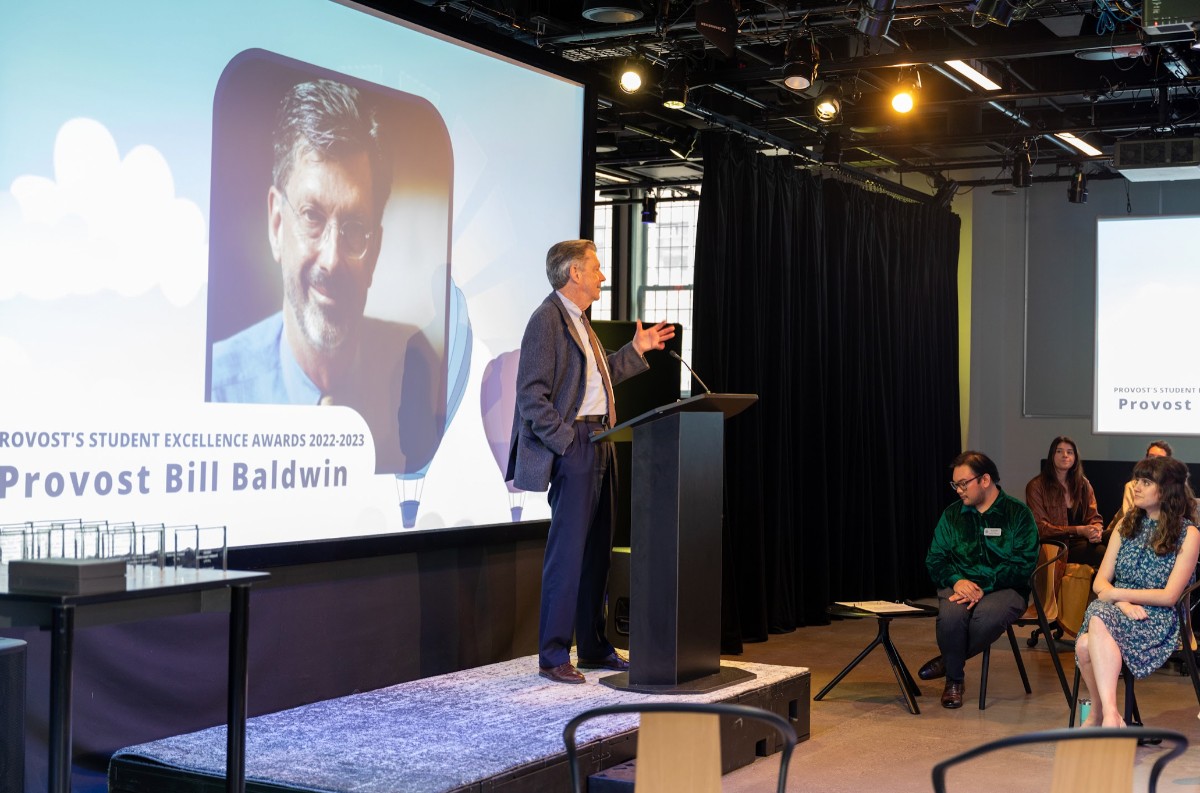 Interim Provost Bill Baldwin shared well wishes and congratulatory remarks. "This is a wonderful forum for us to come together and express our gratitude to the student leaders who play such a pivotal role in shaping a positive student experience, both within and outside of the classroom. Our student leaders are instrumental in helping us realize our commitment to promoting equity and excellence in education."
Dedicated to student-led programs that demonstrate originality, innovation, and creativity paired with intercultural competence and social responsibility, the Outstanding Community Award was the first recognized award of the night.
Among the recipients was TC's International Mother Language Day, designed to celebrate native languages and hosted by TC's Society for International Education (SIE). The second recipient was Invisibility & Erasure: Making Visible Critical Reflexive Methodologies in Research in Education, a conference hosted by the George Clement Bond Center for African Education (CAE); African Studies Working Group (ASWG); and Decolonization Study Group (DSG) through which students could "unshed their experiences" with decolonization.
Carousel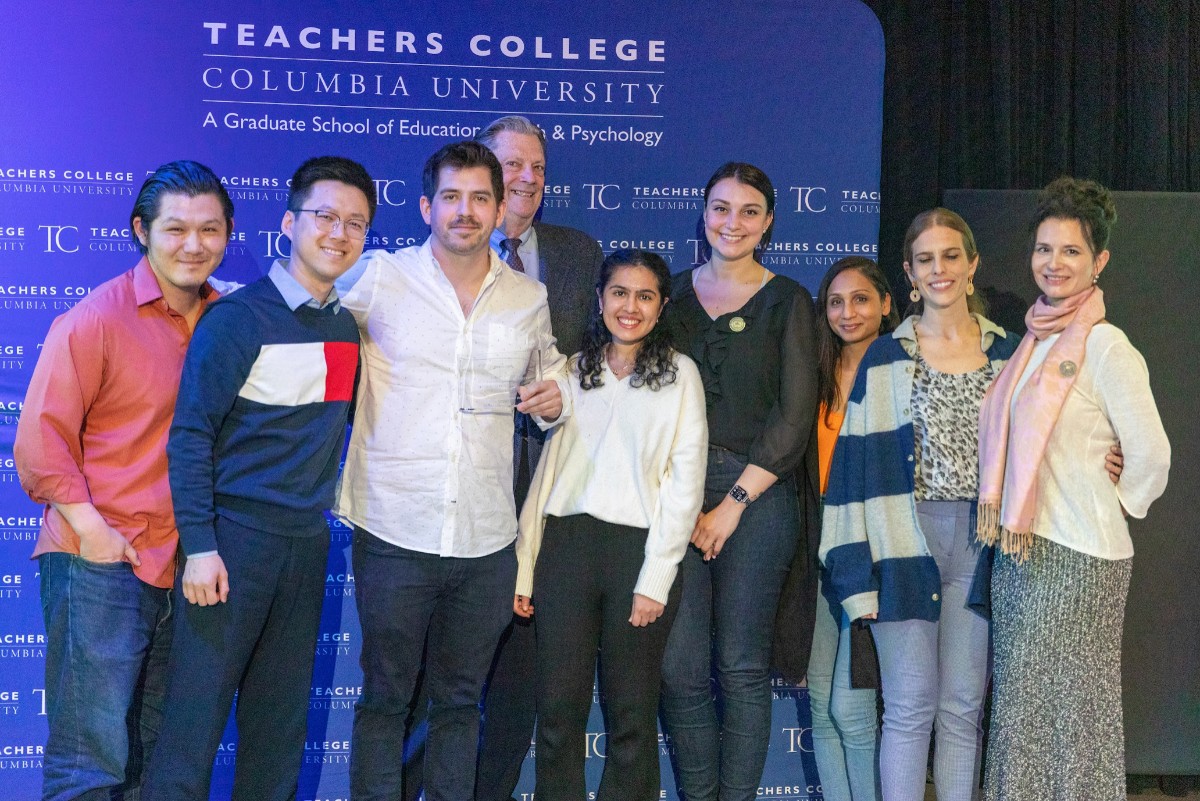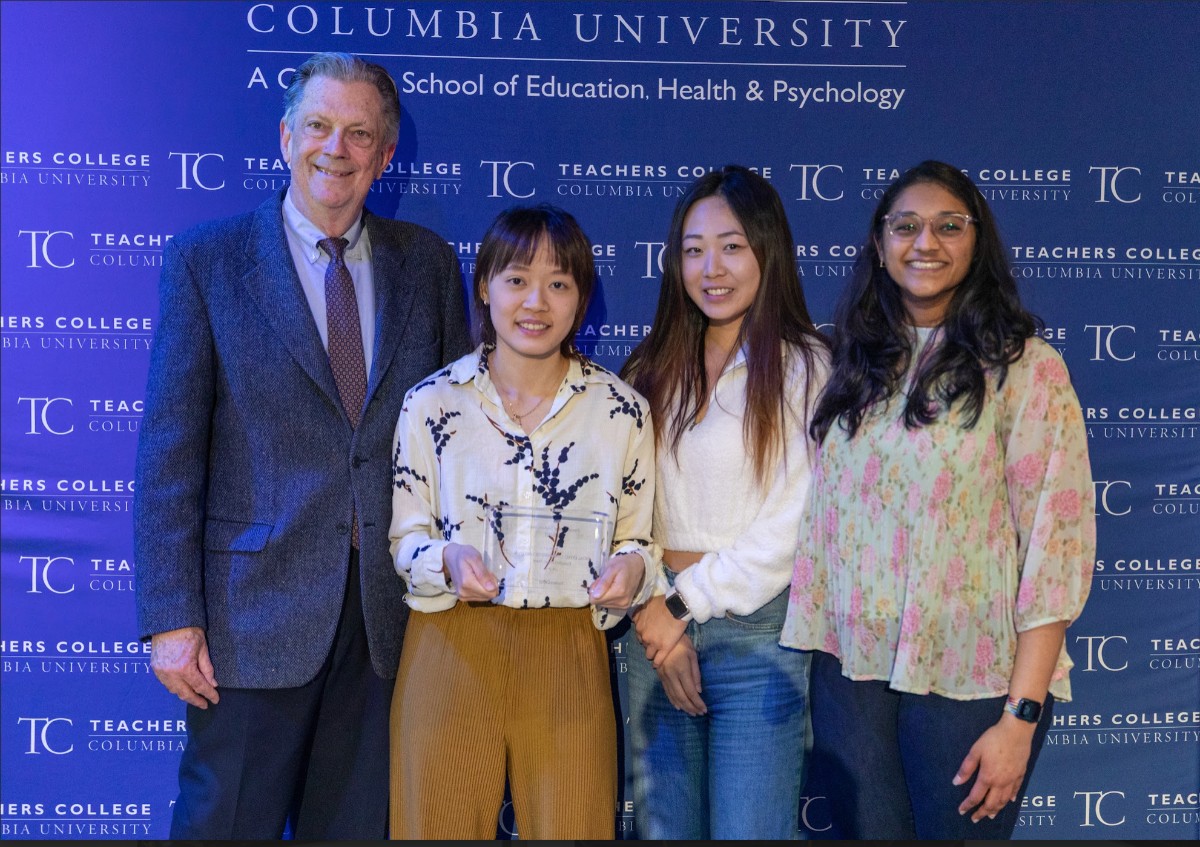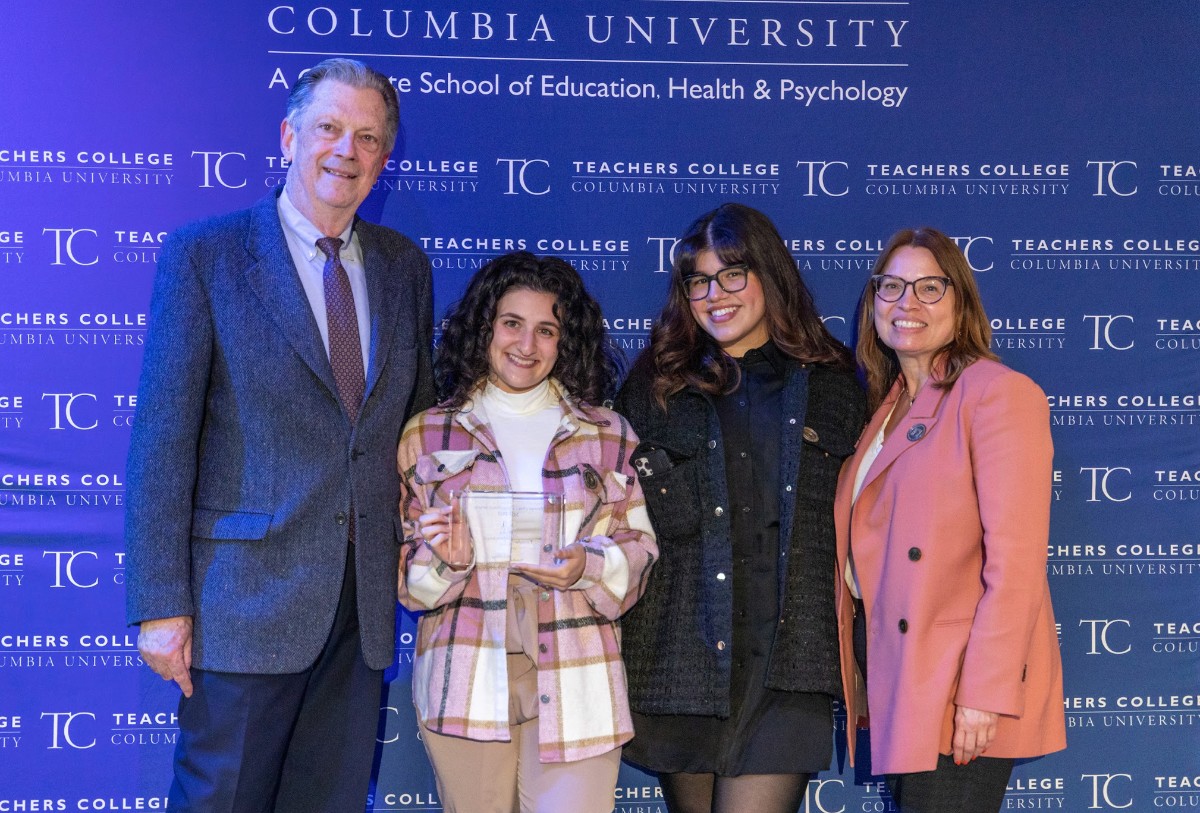 Next up: The Exemplary Impact Award. This award honors standout TC student groups that demonstrate excellence through their mission and goals while engaging and empowering the TC community. Nominated groups included various student organizations, coalitions, working groups, book clubs, and more.
TC's National Student Speech Language Hearing Association (NSSLHA); Organization and Human Development Consulting Club (OHDCC); Social Entrepreneurship Organization (SEO); and Teachers College Coaching Club (TCCC) each took home the notable award.
Carousel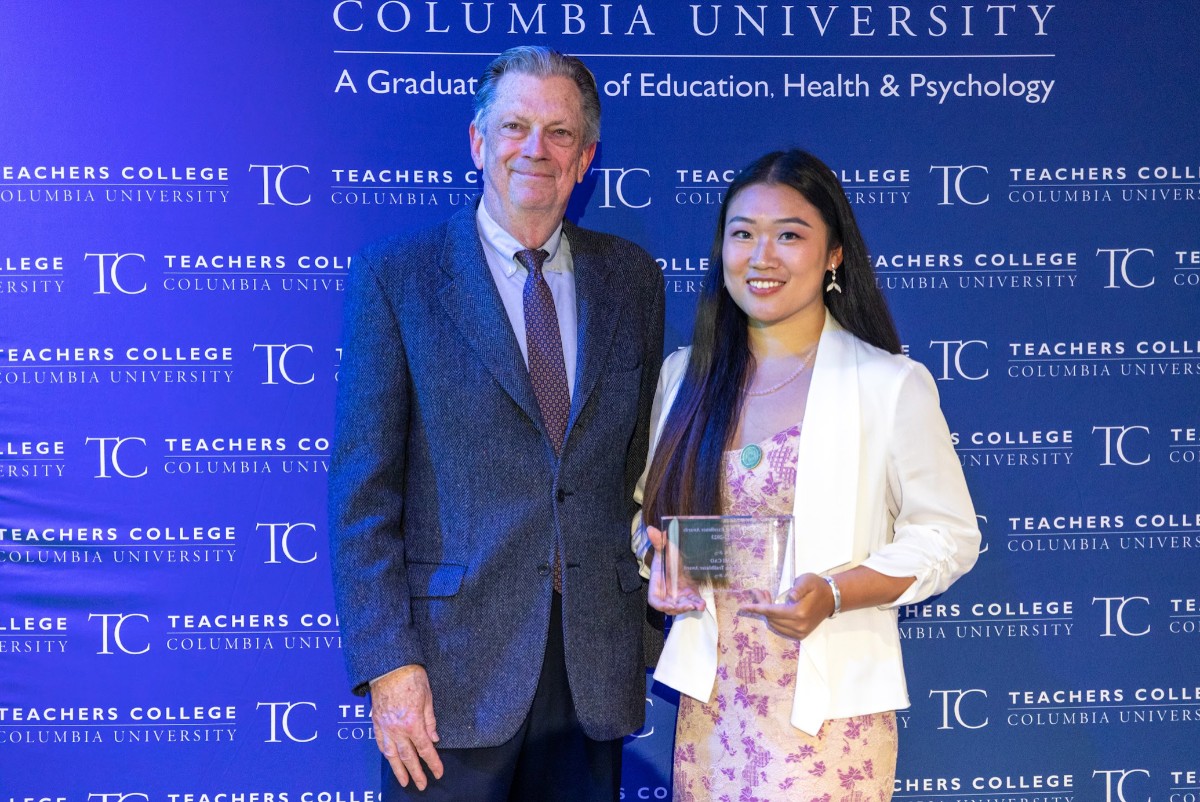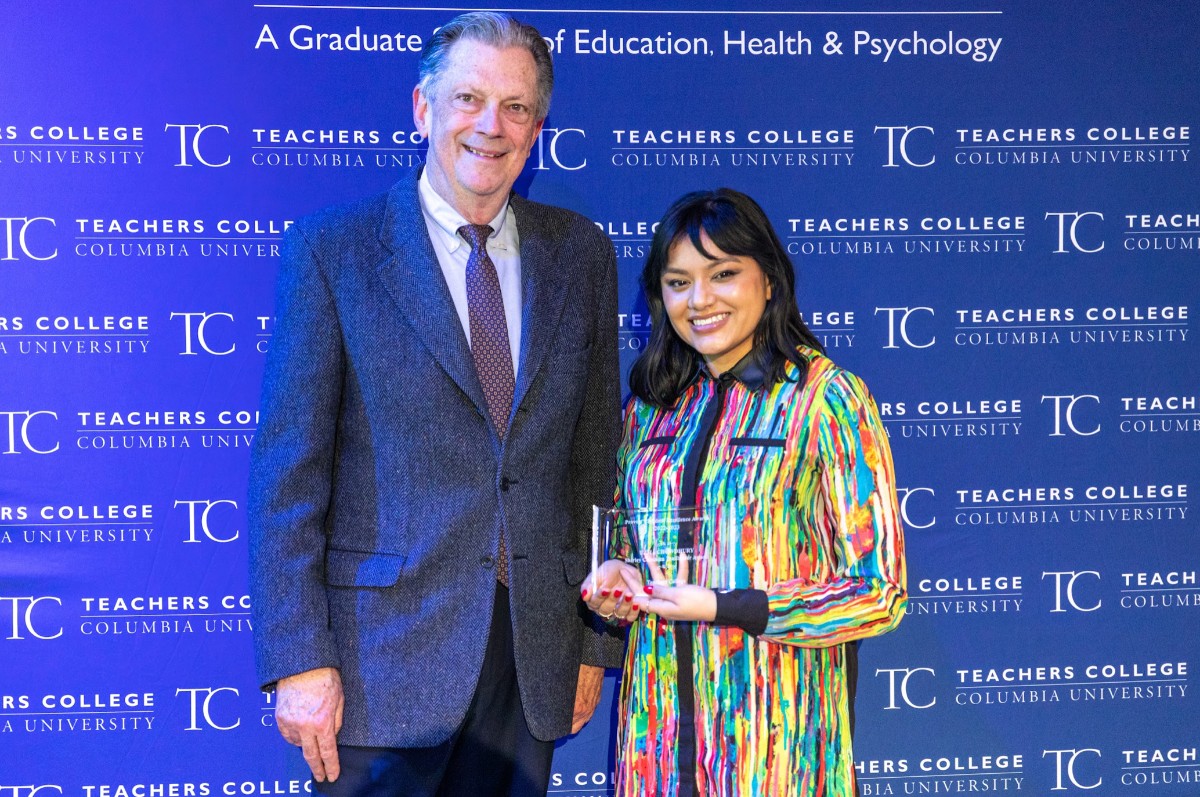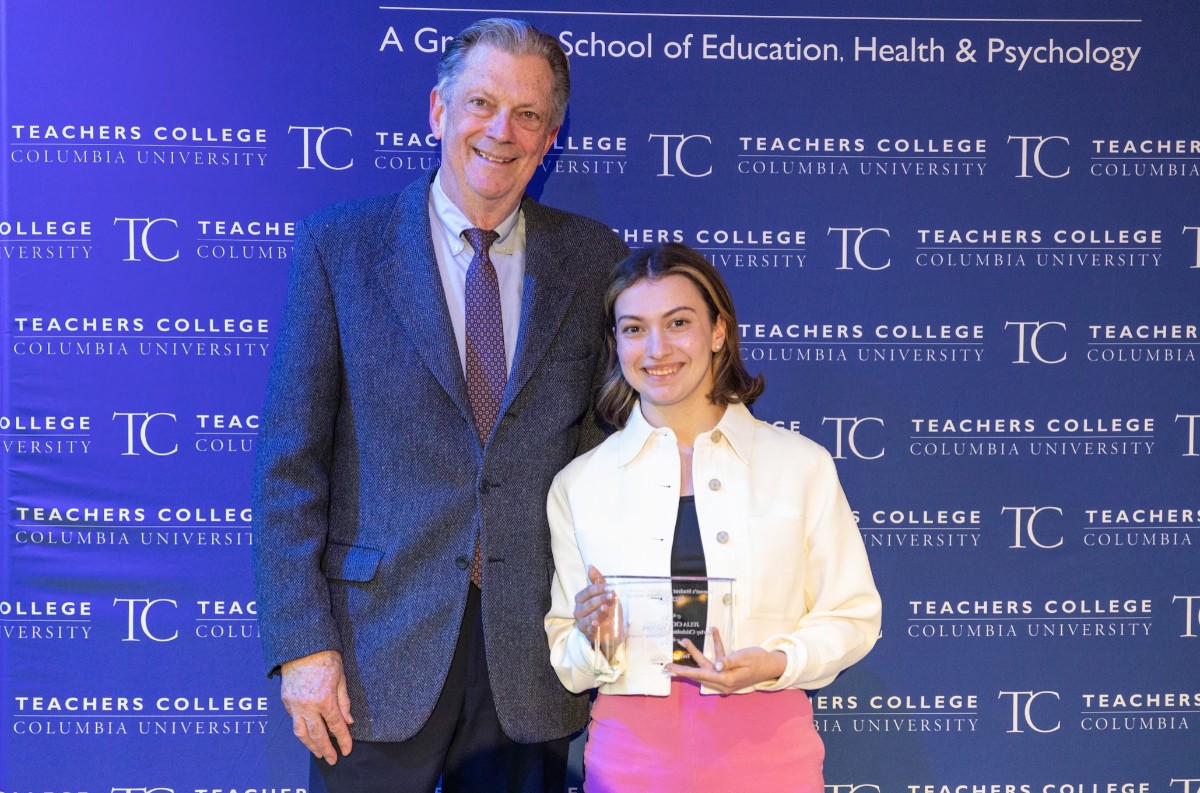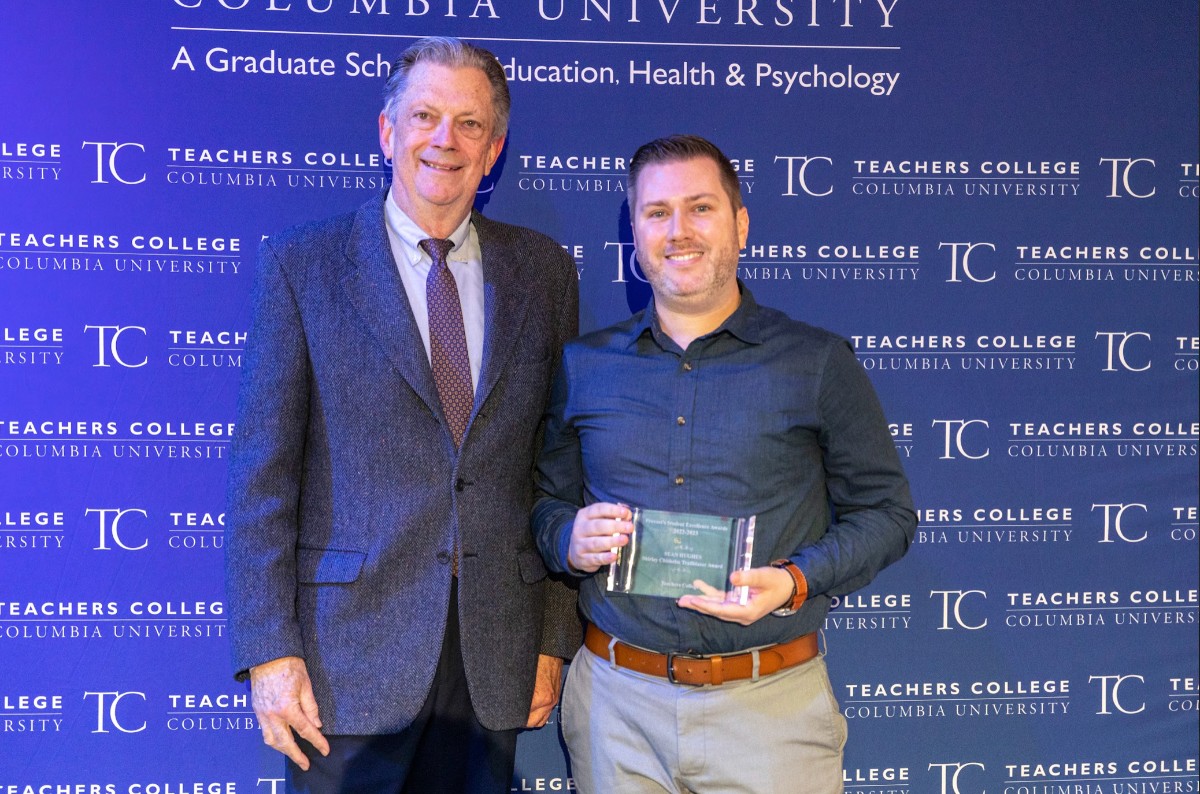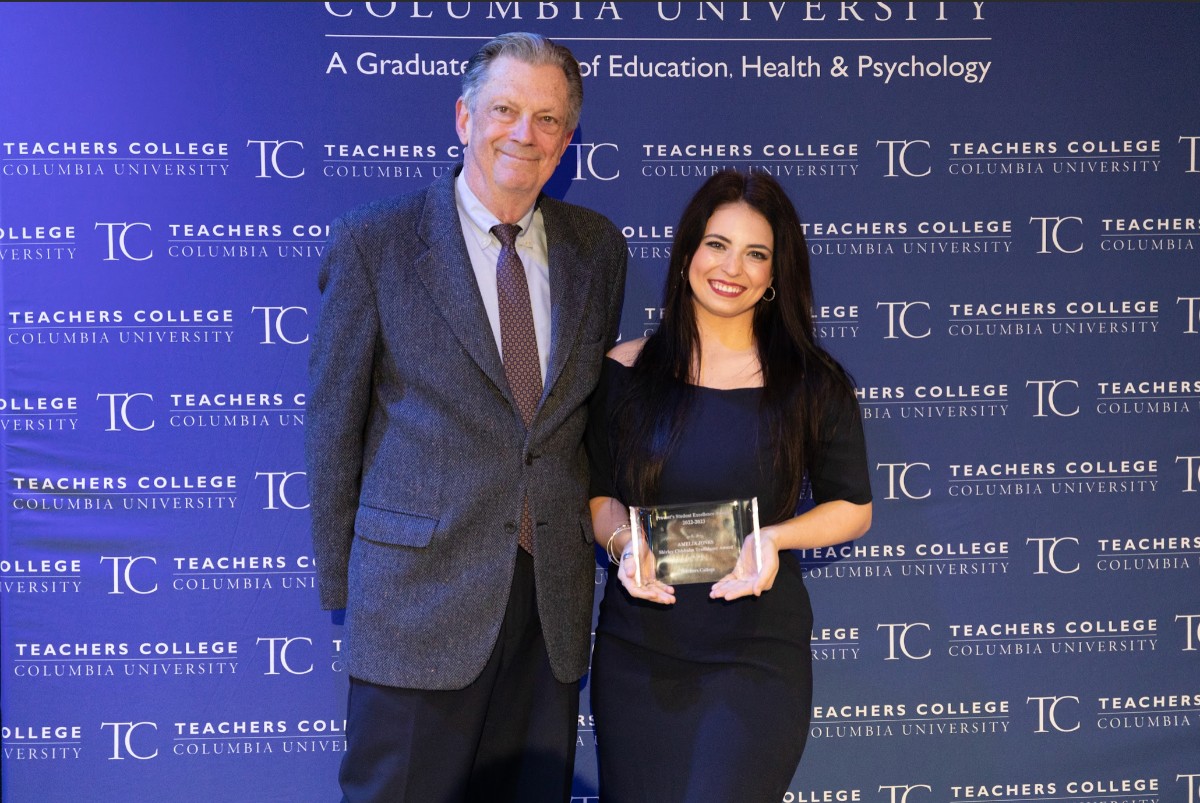 The Shirley Chisholm Trailblazer Awards and $500 grants were given to several students in recognition of their outstanding contributions to the TC community. The award is given to TC students who exemplify the following quote from Shirley Chisholm: "I have never cared too much for what people say. What I am interested in is what they do."
Recipients of the Trailblazer Award included Theresa Cann, Yami Cao, Uzma Chowdhury, Julia Ciccaglione, Sean Hughes, Isma Kafayat, Amelia Jones, Nadia Kelson, Karissa Lim, and Amy Tsui.
The ceremony concluded with The Campbell Award, presented by The Columbia Alumni Association and University Trustees, which honors one standout graduating student who demonstrates exceptional leadership, service, and Columbia spirit.
TC's Elliot Hu-Au took home the award and was honored for his leadership in LearnPlay, a gaming club at TC, and his efforts to go "above and beyond '' for the TC community. Throughout his years at TC, Hu-Au participated in many initiatives across the College, including several Admissions panels, TC's student-parent group, volunteer work, TC's Graduate Student Appreciation Week, and even the interview process for TC's Provost search.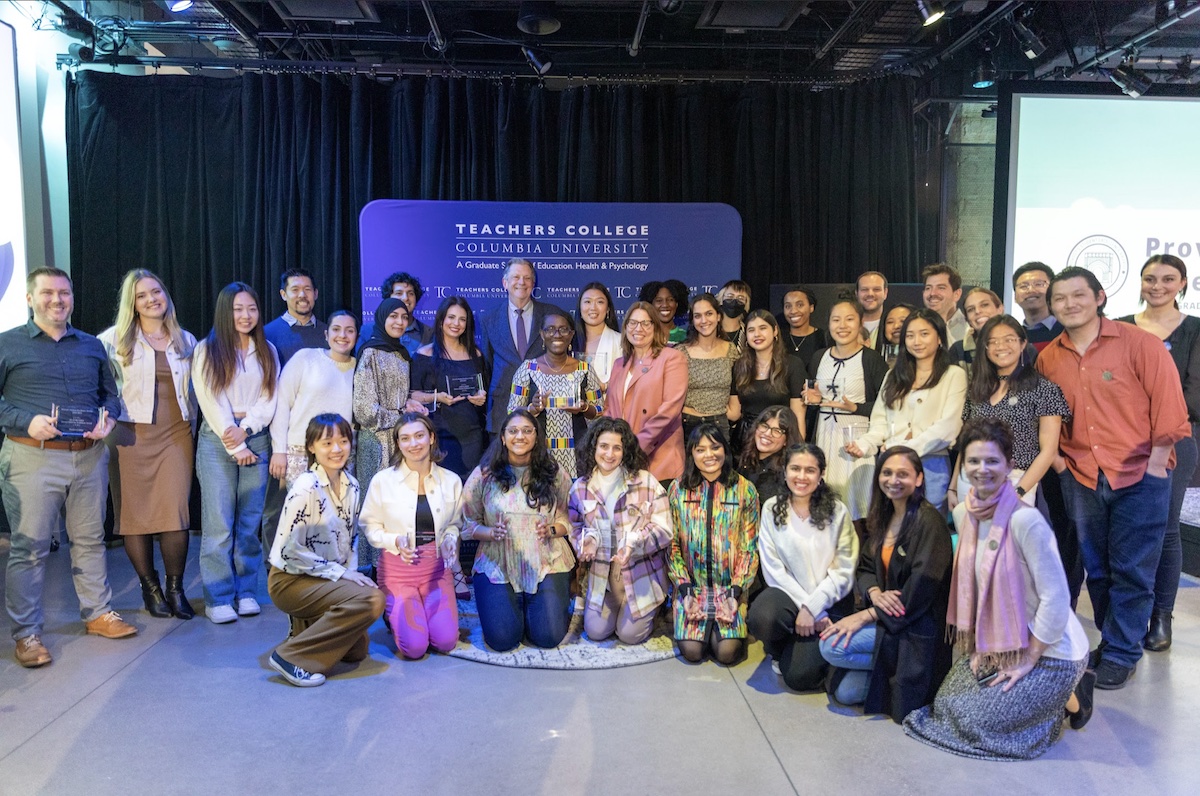 Students posed with Provost Baldwin for a celebratory photo, followed by refreshments to wrap up the successful evening.
"Thank you, again, student leaders, for making TC what it is — we are so grateful and fortunate for all you do," shared Baldwin. "Enjoy the celebrations!"
You can watch the full ceremony here: