When hundreds of psychology students graduate from Teachers College on May 17th and 18th, they'll embark on the next chapter of their journeys. Some will continue their scholarship in doctoral programs and research institutions, while others will take on new challenges in professional roles intertwined with their hands-on work supporting mental health. Among the outstanding graduates from across the College's numerous psychology programs, we sat down with five to see what drives them and what's next.
Hometown: Milwaukee, Wis.
How She Makes an Impact: Contributing to support and resources for marginalized communities, which Duncan does through her work as a mental health counseling intern at Macaulay Honors College at The City University of New York. In the role, Duncan is able to work with students "from every borough, who have parents from countries from all over the world" who might not otherwise be able to attend college if not for the school's tuition-free status.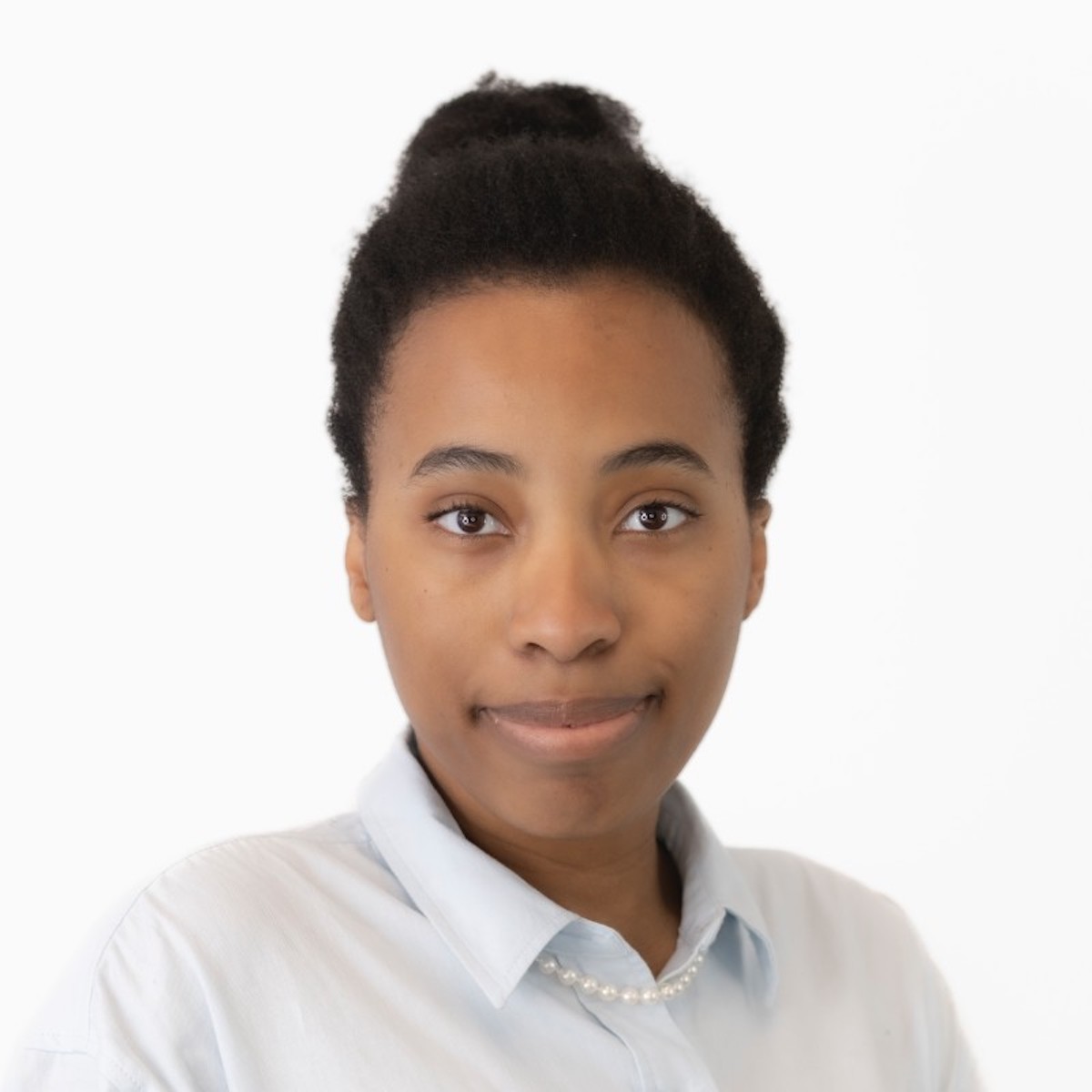 "I like working to provide services to people who wouldn't otherwise have them," explains Duncan, who has gained hands-on research experience through her work in undergrad, as well as with Columbia Psychiatry, the New York State Psychiatric Institute and TC's Edmund W. Gordon Institute for Urban and Minority Education. Her research endeavors have included working with TC postdoctoral fellow Sarah Stewart to analyze the coping mechanisms of Black students at predominantly white institutions, and working with Columbia postdoctoral fellow Melissa M. Ertl to examine mental health disparities among Latinx young adults.
What Matters: Relationships, naturally. "I pursued psychology because I have always been interested in why we do the things we do," explains Duncan, who has made building community a core component of her time at TC. In addition to her studies and hands-on experience, Duncan has served as the president of the Black Student Network.
What's Next: Duncan is interested in professional opportunities in higher education, a path forged through her work in TC's Office of Institutional Advancement and Macaulay Honors College. She also hopes to soon publish her latest research, which is currently under review by the journal Social Science & Medicine.
Hometown(s): Tokyo and Boston
How She Makes an Impact: Focusing on dialectical behavior therapy (DBT) in her practice. In 2020, she started working with Columbia University Irving Medical Center to co-lead a DBT Skills Group specifically for adults who identified as LGBTQ+, and began seeing five individual clients, most of whom identified as Asian American.
"It was amazing to see how much positive change I saw in my clients when they felt like they could openly talk about how aspects of their sociocultural identities were influencing the relationships between their thoughts, emotions, and behaviors," explains Hunt, who is now interning at Zuckerberg San Francisco General Hospital.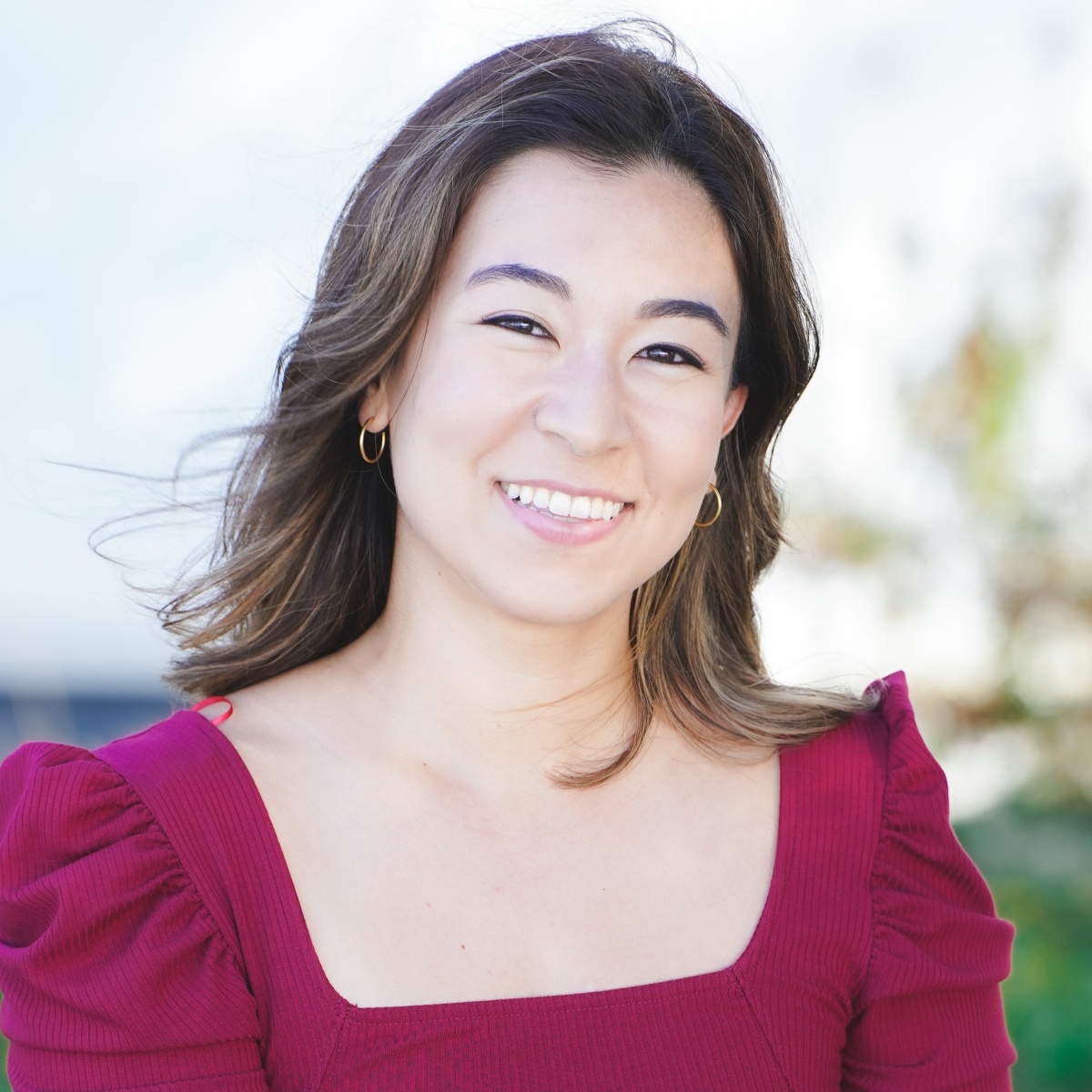 What Matters: Addressing the mental health needs of children, adolescents and young adults and reducing societal violence, explains Hunt, whose career in psychology follows a previous job as an actress and an epiphany she had following a school shooting in 2015 that led her to shift her career aspirations.
"Since then, my clinical, educational, and research experiences have cultivated a passion for the prevention and treatment of severe mood disorders, self-injurious thoughts and behaviors, and trauma-related symptoms in youth," says Hunt, who hopes adapt DBT and eating disorder treatments for Asian and Asian American teens and their families.
"Throughout my training at TC, I've had incredible opportunities to be trained in these modalities," says Hunt. "But I have realized through working with Asian American clients — especially as a biracial Asian American therapist myself — that there is still a lot of work to be done to make these treatments more effective and culturally sensitive for them."
What's Next: A postdoctoral fellowship at Stanford Medicine specializing in Adolescent Dialectical Behavior Therapy with a minor rotation in their Eating Disorders program. "I am so thankful for everything that TC has given me," says Hunt. "If you had asked me five years ago where I thought I would be at this time, I never could have imagined having an opportunity like this."
Hometown: Kuala Lumpur, Malaysia
How She Makes an Impact: Working to provide children and families with tools for success at "school, home, and beyond," explains Khoo, who conducted research at TC's School Mental Health for Minoritized Youth and Families Research Lab. "I hope to continue to work with underserved or marginalized populations alongside colleagues and organizations whose mission is to enhance accessibility to mental health support."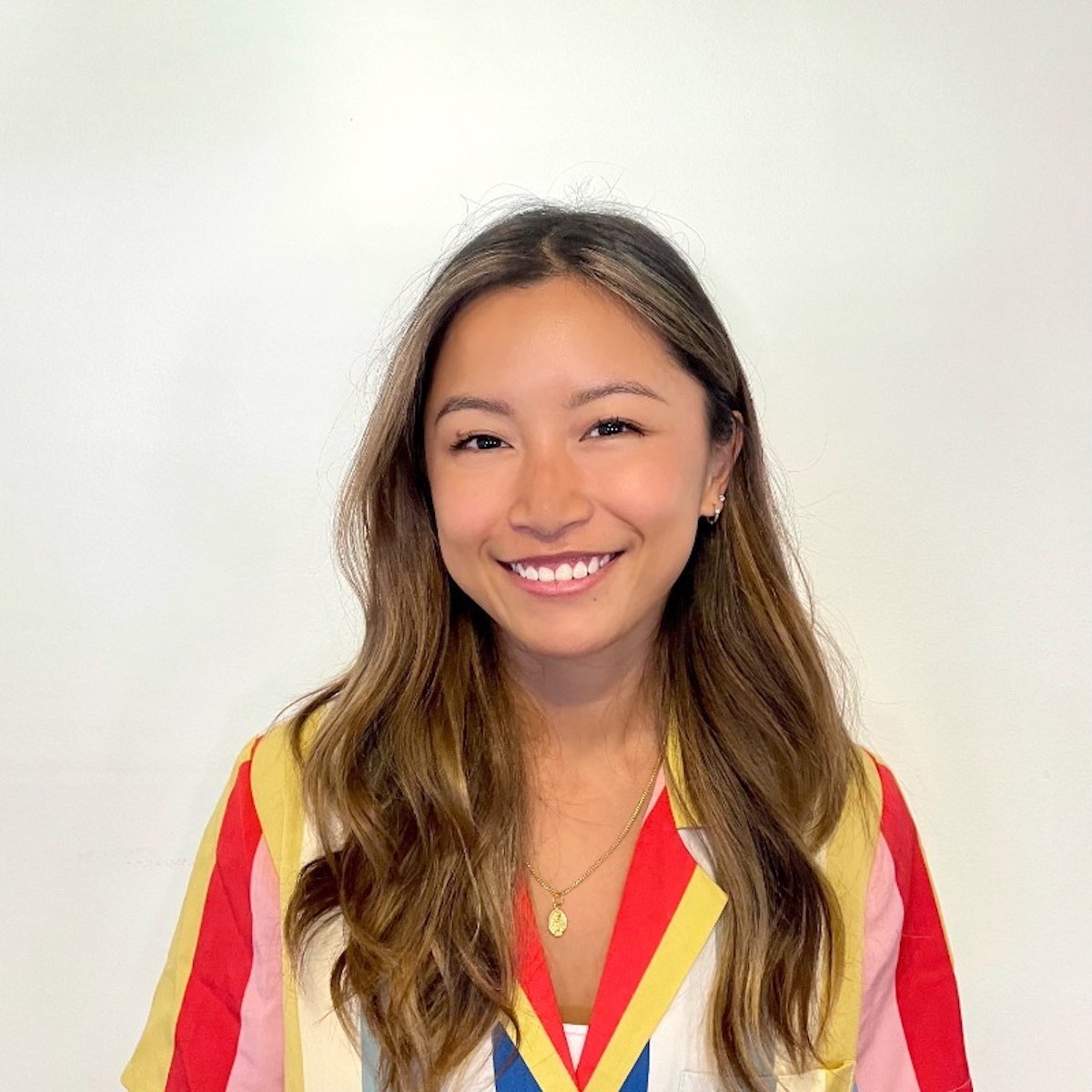 What Matters: Family. "I was inspired to pursue a career in psychology because of the challenges my family faced in accessing behavioral health support for my brother," explains Khoo, noting that Malaysia does not offer special education services and stigma against mental health treatment persists. "I think of my own family when I meet with families seeking help for their children. It is immensely rewarding to know that I can make a difference in someone's life through the work that I do."
Khoo's commitment to challenging the status quo throughout psychology has been evident. In 2021, she teamed up with TC colleagues to organize the virtual Decolonizing Psychology conference, with approximately 5000 attendees. With support from the National Council for Mental Wellbeing's Mental Health First Aid, Khoo also focused her dissertation study on the efficacy, utility, and acceptability of mental health first aid with teachers of immigrant-origin youth.
What's Next: A postdoctoral fellowship with Montefiore Medical Group in Integrated Primary Care in the Bronx, NY and earning psychologist licensure in New York State. "I look forward to continuing to learn and advance my skills as a licensed psychologist either in a school or clinical setting," says Khoo.
Hometown: Memphis, Tenn., and other cities across the world as part of his Navy-family upbringing
How He Makes an Impact: Implementing his scholarship into his work in the Army. "I've learned so much from my professors and fellow students about different frameworks for understanding everything from the human mind to different cultural sensibilities that can bridge the deep-seeded polarization that is readily apparent in today's society," explains Marusa, who served as a research assistant at the in George Bonanno's Loss, Trauma & Emotion Lab. "I think it is incredibly important to understand the overwhelming commonality in our shared values. That way we can celebrate those differences rather than seeing them as divisive."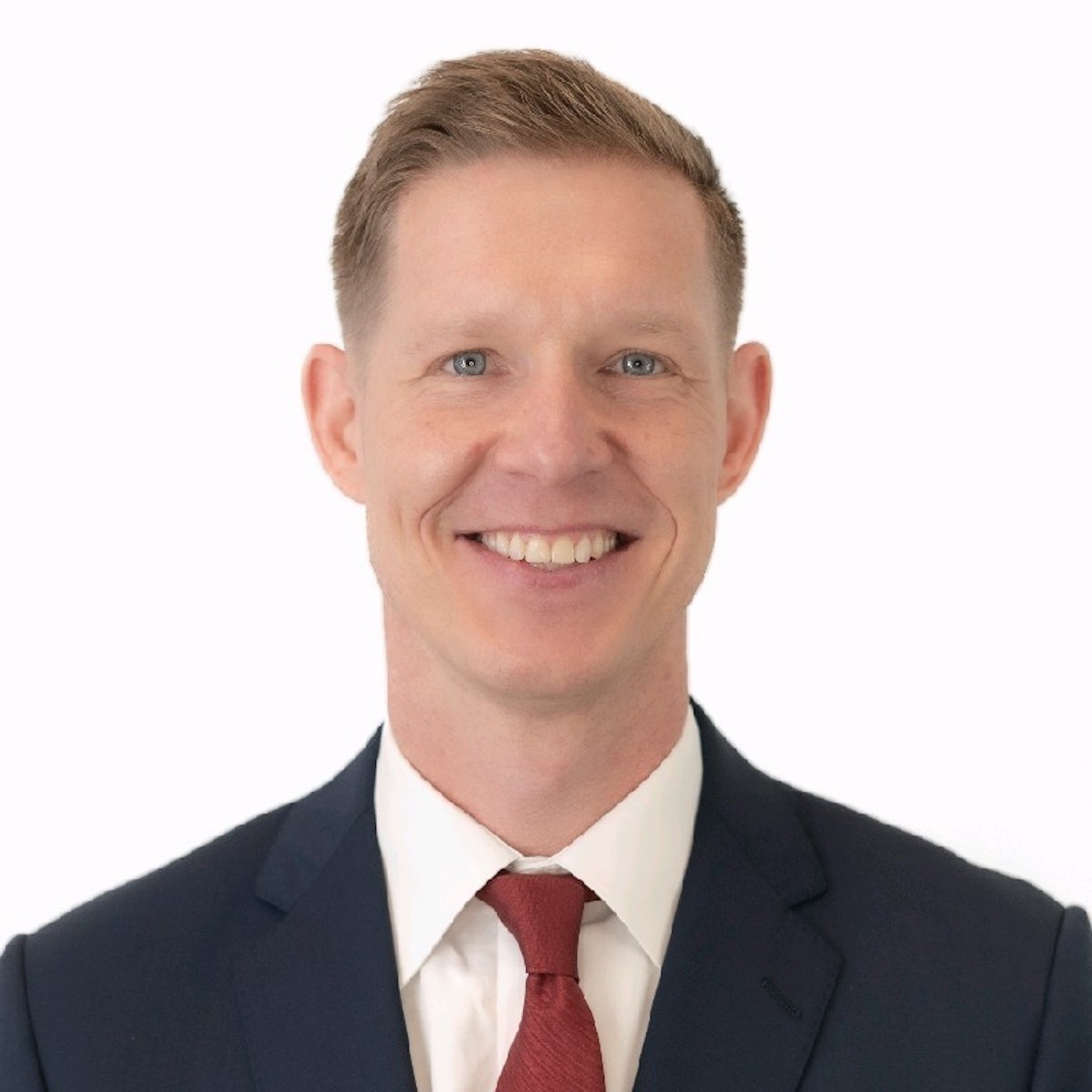 What Matters: Building connections. "People inspire me," explains Marusa, who pursued Social-Organizational Psychology "to become a better leader to help others become the best versions of themselves," and "gain the knowledge and skills to shape the organizations that I love to achieve even greater heights."
Marusa has built this experience as a member of the Family Flexibility Research team, led by Rohini Bagrodia and Ann Haag, and through his partnerships with several anti-human trafficking organizations in Cambodia, Nepal, and Belize. "My background in Army Special Operations has certainly been bolstered by the education and connections I have made at TC," Marusa explains, "so that I can partner with those organizations after I retire from the Army."
What's Next: Serving as Tactical Officers at the United States Military Academy, the U.S. Coast Guard Academy, and the Hellenic Academy in Greece alongside other grads from the Eisenhower Leader Development Program. In these positions, we function as the primary mentors, coaches, and instructors for roughly 130 cadets (undergraduate students). Our primary focus is to develop the next generation of military leaders to be women and men of character who are committed to serving our nation.
Hometown: Yokohama, Japan
How She Makes an Impact: Implementing research-informed practices in the preschool classroom, and helping others do the same. "I like to connect with teachers practically through research," explains Yamamoto, who worked as an elementary school teacher in Japan before attending TC. "I felt like these areas were really important for teachers to create a better education for the world, but there was still distance between scholarship and real-world practice. I want to eventually connect teachers in the classroom with researchers all over the world."
What Matters: Helping young students develop their self-concept and self-esteem, which she became interested in during her time as an elementary school teacher. "I saw a lot of great students, who somehow just didn't have the confidence in themselves, and that made them avoid something new or have problems in their relationship with friends," says Yamamoto, who has been able to support the development of her students as an assistant teacher at TC's Hollingworth Preschool.
"It's very important for teachers to help students develop their academic skills, but teachers also play an important role in helping students develop their self-esteem. Teachers' perspectives matter — which can assist students having difficulties to expand their ability and talents because of their past experiences or lack of confidence," says Yamamoto, a Fulbright scholar. "All students should be given the tools needed to believe in their strength, and explore their passions and the world."
What's Next: Serving as a preschool head teacher in Brooklyn, where Yamamoto will be able to focus on Japanese-English bilingual education. In the future, she hopes to also use her expertise in developmental psychology to train other teachers and parents to better support young learners in collective growth.