East Harlem, a mostly Black and Latine neighborhood with high poverty rates, has had one of the highest rates of asthma in the city for decades. Children under 17 living in East Harlem are 2.5 times more likely to visit the emergency room for asthma compared to the rest of NYC and 1.7 times more likely to be hospitalized. East Harlem isn't alone. Across the country, Black people are 30 percent more likely to have asthma and NYC officials have acknowledged that the disproportionate rates of asthma among Black and Latine children are directly connected to environmental injustice, the phenomenon of disproportionate exposure to environmental risk factors based on race and income.
As the impact of climate change is already felt — especially by marginalized people who have fewer resources to rebuild their lives when disaster strikes — the need for justice-driven climate education is more apparent than ever. And when teachers are tasked with preparing the students who will continue the battle for environmental justice head on, how can we best prepare them?
Through TC's Center for Sustainable Futures, as well as the Science Education and International and Comparative Education programs, researchers and advocates at the College are exploring just that.
"We, science educators, have to advocate even stronger for those communities, for those students who need an education in climate change to see what it's doing to their communities, what it's doing to the broader world," says Felicia Mensah, Professor of Science and Education and faculty affiliate of the Center for Sustainable Futures.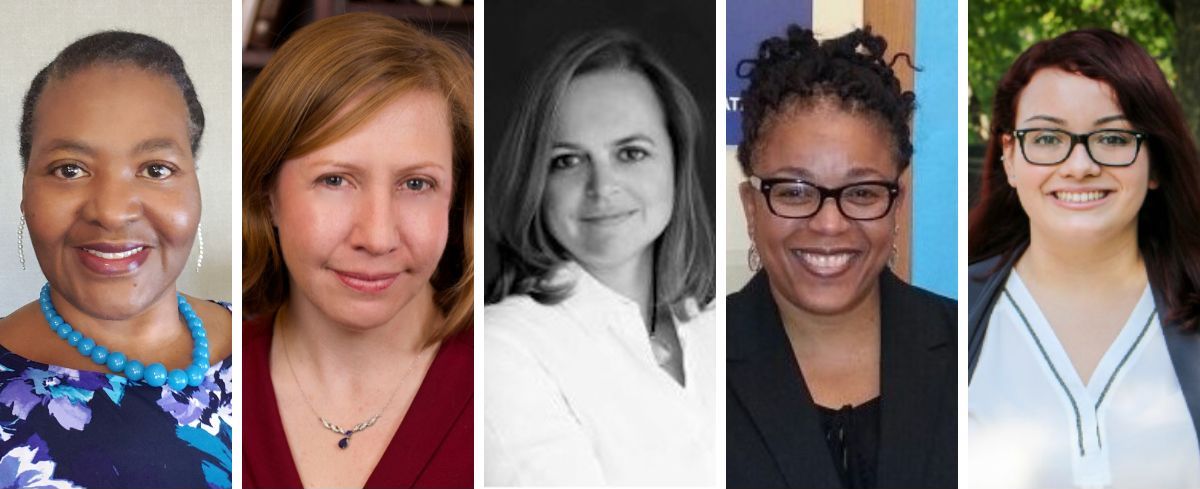 Are school sustainability initiatives enough?
While school sustainability initiatives are characterized by experts as a necessary good, their policies often fall short. According to TC's Ann Rivet, Associate Professor of Science Education and Associate Director of the Center for Sustainable Futures, "well-designed, system level policies can address a problem in ways that any one particular initiative cannot."
After former New York City Mayor Michael Bloomberg in 2009 required a sustainability coordinator in every school, schools had designated resources to support sustainability initiatives outside of classrooms.
However, having a well-meaning policy in place doesn't mean the people most in need will receive the benefits. In her research on education policy, TC's Carine Verschueren — Adjunct Assistant Professor of International and Comparative Education and researcher at the Center for Sustainable Futures — found that "while policies may be in place, in more diverse and Title I school districts [areas with a high number of low-income students], sustainability coordinators are not as active as in other schools," meaning that the students experiencing the impacts of climate change the most still aren't receiving necessary resources to become engaged citizens in the struggle for environmental justice.
When drilling down into the reasons why this is happening, Verschueren points to competing needs as the largest issue. "There's a tension between [a focus on test scores] and a more transformational type of education that focuses on problem solving and tackling the bigger problems that our societies are facing," she says, explaining the increased emphasis on achievement — often from principals — limits a coordinator's ability to push for sustainability initiatives and teachers' capacity to teach climate change.
Subconscious bias also can play a role in the uneven application of policy, according to ongoing research conducted by Rivet and Director of the Center for Sustainable Futures Oren Pizmony-Levy (Associate Professor of International and Comparative Education), along with graduate students Christina Torres and Noa Urbach. The team interviewed dozens of sustainability coordinators in NYC and found a correlation between sustainability coordinators' perception that students simply do not care about climate change and a lack of urgency to incorporate sustainability education into the school day, a trend that was more apparent in lower-resourced schools.
"That the action is lacking in spite of a broader policy being in place is something to be grappled with," says Verschueren.
Do teachers have the professional development needed for effective sustainability education?
Beyond a local and holistic sustainability policy, standards and curriculum combined with professional development are equally important to support the policy and the actions of the sustainability coordinators to effectively integrate sustainability and climate change into classroom life. When it comes to climate education, the Next Generation Science Standards (NGSS) — which have been adopted in some form by over 40 states — is unique as it is the first set of curriculum standards to include global climate change as a core learning goal.
By establishing the expectation that all students should leave high school understanding that the climate is a dynamic system and the causes and impacts of human-induced climate change, standards like the NGSS provide a solid foundation for building curriculum.
Rivet, who has not only done significant work supporting the NGSS but has also participated in the creation of high-quality, open-source curriculum materials, explains that inclusivity can be embedded in the ways curriculum approaches a topic.
[By] connecting those dots…how designed systems can serve or fail to serve communities, [environmental justice] becomes part of the story of why you're learning the science and what understanding the science can help you understand about our communities.
Curriculum, which can be bolstered by comprehensive standards, is a necessary part of the fight for inclusive climate education; however, curriculum alone is not enough. It must be accompanied by high quality professional development opportunities, something that the Center for Sustainable Futures is working to ensure through its multi-year Summer Climate institutes in partnership with the Learning the Earth with Artificial Intelligence & Physics (LEAP) Center at Columbia University, and Office of Energy and Sustainability in the New York City Public Schools.
How are students affected by a culturally responsive approach to science education and sustainability?
For Christina Torres (Ph.D student, Science Education, research associate and center coordinator at the Center for Sustainable Futures), "if the environmental justice space isn't inclusive, then it isn't a justice space." As documented by TC's Alex Eble, Associate Professor of Economics and Education, in his forthcoming study for Quarterly Journal of Economics, inclusive representation is beneficial for all groups, not just the historically marginalized.
Mensah explains, "if we're not educating everyone, we're doing a disservice to every child in every community." Classrooms that acknowledge the variety of lived experiences of their students also create a "more engaging environment where students see themselves in these spaces [and] see themselves as problem solvers," says Denise Mahfood, a lecturer with the Science Education program
While the impact of positive classroom experiences is well documented, so is the impact of negative STEM experiences for women and people of color, which often reduces the likelihood they will pursue those professions. Poor science educational experiences push students away from pursuing STEM, prompting Torres to ask a poignant question: "If a student actually made it past that gen-ed chemistry course, were better supported in that high school biology course, how much more rich talent would we have in science?" says Torres. "[They can] take this science and turn it into action in their own communities."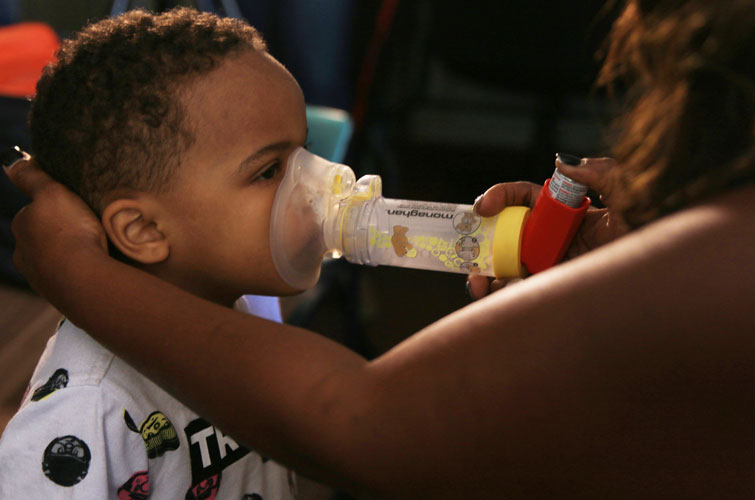 How does TC encourage its students to build inclusive classrooms?
"We are in a really powerful position to make a difference," says Mahfood, who focuses on curriculum and teacher education. For the scholars who are preparing STEM educators, TC is fostering a generation of teachers who combat their internal biases and connect with their students on a deep level.
That kind of connection is key for Mahfood, especially when teachers have students of different backgrounds. "You have to get to know them. Every single one of them. Their names, their backgrounds, get to know them as individuals…and you will be amazed how transformative your classroom setting will be," she says.
Mensah also sees TC as a place to prepare teachers to think about science differently by offering them "a critical lens about the world and about how we teach science," referencing her own work of partnering with under-resourced elementary schools and working together, with TC students and in-service teachers, to investigate and address educational needs of those children. Recognizing that the world is confronting different challenges from eras past, the Science Education program pushes future teachers to approach the subject from a new perspective.
To be clear, this work is difficult. "It's challenging to re-think traditional science education and gain a new, better understanding of multiculturalism, anti-racist teaching, and inclusive practices," but Mensah hopes her students understand that the struggle is worth it because "children deserve so much more than what we're doing for them."