"All in this one semester, I think I completely had an epiphany about where I was supposed to be in the universe. What I was supposed to be doing with my life and my work," said Dr. James Alford when reminiscing on his time in the History and Education Program at Teachers College.
Dr. Alford is an alumni of the program and anything but a stranger to academia. After graduating from TC in 2013, Dr. Alford became Assistant Professor in the Educational Leadership and Professional Studies Department and Director of the M.A. program in Higher Education Administration at William Paterson University.
Growing up in Shreveport, Louisiana, Dr. Alford says he was lucky to have abounding opportunities to advance his education. He flourished as a Business student at Dillard University, a historically black liberal arts college, became President of his class, and joined the Alpha Phi Alpha fraternity.
"The school was such a dynamic place," he said. "All of the students looked like me, they came from where I came from. It was a very warm and nurturing place to learn."
While waiting for his Law School Admission Test (LSAT) results, he began working with Upward Bound, a federally funded organization that aims to help students enter and attain higher education. Dr. Alford enjoyed working with students and decided to forgo law school for a career as a Dean of Students. "I started to realize there was a group of young people who actually needed people like me and other people coming out of that institution to help them focus and understand that they were achievers," he said.
Soon after his decision, he was granted a fellowship for his M.A. in Higher Education at the University of New Orleans. During his time there, he found a mentor who nurtured his talents, encouraged him to present at conferences and, eventually, apply to a P.h.D. program. Though he was offered a full ride to the University of New Orleans, he instead accepted an offer to Teachers College after listening to advice from his mentor. What transpired afterwards, would change Dr. Alford's outlook on education entirely.
While at TC, Dr. Alford became Community Director for Residential Services and fluctuated between being a full-time and part-time student over the course of his doctoral term. He enjoyed the Organization and Leadership Program, but felt something was missing. That feeling dissipated after taking the "History of African American Education 1850-1960" course in the History and Education Program, taught by Associate Professor of History and Education, Cally Waite.
"I took that class and that was my aha moment where I realized I was in the wrong area. I always assumed I wanted to be a lawyer or the vice president of student affairs, but it merged perfectly. I went to this Historically Black University to get my undergraduate degree and then here I am taking this class on the History of African American Education, and it was so dynamic," said Dr. Alford.
"It was one of the best classes I had ever taken. [Professor Waite] was challenging. She taught us to be critical thinkers," he continued. "To think about the trajectory of the people who had been brought over as enslaved people all the way up until these 300 years of being enslaved until they formed their own universities -- these Historically Black Colleges and Universities -- which I attended. The puzzles started to make sense for me. I fit right into that. I found my place because I am a part of that lineage of people and the educational system. I wanted to do more with that. I wanted to research that."
Upon completing coursework in the Organization and Leadership Program, Dr. Alford refocused his discipline to the History and Education Program where he hoped to bring attention to Historically Black Colleges and Universities (HBCUs), a system unique to the United States.
"Teachers College was one of the few institutions that allowed African-Americans to study and get their degrees. In the South, when these African-American or Black students graduated from these Historically Black Colleges, and tried to go to graduate school, the White schools like LSU and Ole Miss, wouldn't let them in. They came here," said Dr. Alford.
"I'm part of another larger narrative of my people or people who look like me who actually took advantage. I feel like indirectly I benefited from that. Those individuals who came here went back and taught at these Black institutions and continued and continued and continued, and somewhere, that bumped into me."
While in the History and Education Program, Dr. Alford received mentorship from both Professor Waite and Professor V.P. Franklin, then Professor of History and Education, on multiple projects. Held to a high standard, Dr. Alford excelled both in his scholarly achievements and in his own personal journey. Due to the flexible nature of the program, he took his curiosity into his own hands and yet conducted research with the guidance of the faculty.
In his dissertation, entitled Fall Alma Mater: Fighting for Change in Historically Black Colleges and Universities, Dr. Alford wrote about three HBCUs and the fight students put forth to fight for integration among their faculty. "My dissertation evolved. It was a caterpillar forever, and one day it spun into a cocoon and a butterfly came out, and it was beautiful."
Since completing his dissertation, he has continued his research, and is now in the process of breaking it up into separate articles to be published in the near future. Dr. Alford will be presenting one of his articles, "Black Colleges Matter", at a History of Education Society conference in November.
Dr. Alford looks back on his time at Teachers College with fond memories of a close family of fellow doctoral students, multicultural in both their research and backgrounds. Now looking forward, he has taken his own metamorphosis and spun all of his hard work into a successful career in academia.
The Program in Higher Education Administration at William Paterson University is a brand new program that Dr. Alford designed from scratch. Among some of the courses he instructs is the History of Higher Education, the first course all students in the program are required to take. He also teaches a Current Issues course to juxtapose past and present issues, urging students to think critically from a historical perspective.
Aside from the Diversity Committee and the Finance Committee at William Paterson, Dr. Alford is also Director of the TIE (Teach Inspire Educate) Scholars Program, which helps young Black and Latino males enter the education profession. His work involves attracting these men to education, matriculating them into the College of Education and ensuring they graduate and find positions in the field of education.
As for future plans, Dr. Alford's metamorphosis is not yet complete. He hopes to create a virtual and physical network between Teachers College and HBCUs where the different entities can share knowledge and ideas about Black and African-American education. "I will end my career at an HBCU. I would love to be a president of an HBCU," he says, virtually ending where he began but now armed with a grander purpose.
---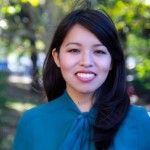 ‌‌Nori Kato is a Staff Writer and Office Assistant for the Department of Arts and Humanities. She is also a graduate of the International Educational Development program at Teachers College.