As a Music History student and Division Three soccer player at Whitman College, John Fleming was not considering entering the field of education. It wasn't until he found a position as an assistant teacher with AVID, Advancement Via Individual Determination, that he took notice of school policy's influence on the lives of young people both in and out of school.
Over the three years he spent in Walla Walla, Washington, he took on a succession of roles ranging from assistant teacher to after school program coordinator, working with several different programs that aimed to increase the number of low income students attending and achieving post-secondary education. Many of his students were undocumented immigrants who faced many obstacles in their day to day lives. "It was really really difficult figuring out how to help them move beyond high school and college if that's what they wanted," said John. "That opened my eyes actually to that whole world. I had not been privy to that." Overall, John says he worked with a competent team of teachers, counselors and mentors who cared about helping their students.
John is now a second year Master of Education student in the History and Education Program at Teachers College, but not before facing some difficulties of his own.
As a college counselor and soccer coach with Americorps in Atlanta, Georgia, John was confronted with a much less exemplary school model. The school was a consortium of three high schools which all shared the same resources, including only two college counselors.
"There were a lot of moving parts -- new superintendents, new principals," he noted. "I got to see what a little instability -- I guess, a lot of instability -- looks like and how that really doesn't help the students in the end, or the teachers, to be fair," he said. Similar to the previous district where he worked in Washington, the students who attended were also underserved minority students, but faced more impediments to their education, according to John.
Ninety-nine percent of students at his school were African-American, and the same percentage were living in poverty. As an Americorps volunteer, he lived on very low wages and for the first time, needed to purchase groceries using food stamps. This experience taught John about some of the struggles of life in poverty.
His students opened up to him about what it was like to be black and 16-years-old in the United States. "I did a lot of listening. Trying to figure out, 'OK wow, this is a real experience that this person who I really care about is having,'" he said.
During the riots in Ferguson, his students put on town hall meetings to discuss police violence. "I've always been ambitious about what humans can do but also about what kids can do. It was cool to see them organizing themselves and figuring out that they wanted to discuss it and not just ignore it. That was cool to see, at the same time it's heartbreaking to see that it's even occurring. That was a hard year in terms of college counseling," he said.
The situation of his students in both Washington and in Atlanta was a precursor to applying to graduate school, where he could learn more about how to change the system. "The conversation for me can't just focus on schools. It also has to focus on how schools are embedded in society as well as how [society produces] it. That led me to look for programs that would allow me to take that bent in asking those questions." John says that the Teachers College Program in History and Education was one of the programs that allowed him the freedom to pursue his questions.
For the past year he has studied as a full-time student and is set to graduate in 2017. John chose the Ed.M. track to allow more time to research the questions he had about schools and education. "I knew that the way I work as a thinking person, is I need to sit with things longer," he said. John now realizes he now has many more questions than when he first came to TC.
John feels comfortable in the program partly because the curriculum for History and Education gives students room to develop his or her own schedule relevant to their interests. The program also encourages students to engage in independent research under the supervision of a faculty member. Ansley Erickson, Assistant Professor of History and Education, advises Masters level students in the program, and John has found her guidance to be especially helpful in cultivating his ideas. "I feel appreciated and understood but also that I'm being developed as someone with serious questions who is in earnest trying to figure them out. I feel I've learned so much in the past year," he said.
As part of the program, he must complete a final thesis, which he describes as a process that has helped him understand the meaning of studying history. He is currently looking at poverty and inequality as his two main themes as well as understanding how to make democracy a goal of education policy. "I'm thinking about questions like, how does the State see poor people, how does it see poor children? What does education do for poor children?" he asks. "I don't think education can solve poverty, but I have a lot of questions about why that's been the main discussion over decades."
He added, "Besides my own personal beliefs, I think we could use a lot more input from a lot more people in figuring out how to really meet people's needs."
As with his work before Teachers College, he hopes to find what strengths he can bring to education. "I think I'm realizing more how much a historian really can bring to discussions about education," he said. "The questions that history makes you ask actually brings a more critical perspective to the present. I think that's not something that policy makers or school leaders really talk about." For now, John is interested in how policy can be done differently.
---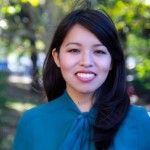 ‌‌Nori Kato is a Staff Writer and Social Media Coordinator for the Department of Arts and Humanities. She is also a graduate of the International Educational Development program at Teachers College.