"My grandparents are the most selfless people anyone could ever meet. They never once complained about a tuition fee, and they always told me not to worry about it and to focus on my studies. These degrees that I am earning have my name on them, but they are because of the hard work and dedication of my grandparents. Congratulations, Gramma and Grampa, we did it! I love you!"
That note on Teachers College's 2021 Convocation website, from Drew Duffy, who will receive her master's degree in School Psychology later this month, is an eloquent reminder that Convocation in any year is a time to recognize the hard work and sacrifices of graduates and their loved ones.
But 2020-21 wasn't just any year.
"The pandemic has challenged our students — some of whom had never set foot on campus and never met their professors or classmates — to stay motivated, to work even harder to hone their skills, and to think about how to help the nation and the world to rebuild," says Trish McNicholas, Executive Director of College Events and Internal Communications. "And that's why this year's Convocation is structured around four themes: determination, excellence, leadership — and joy, because this year, more than ever, Convocation is their moment to celebrate all they've accomplished."
[TC's 2021 Convocation, which will be held virtually for the second year in a row, will take place on Thursday, April 29th at 8 pm. Visit the Convocation website for full details.]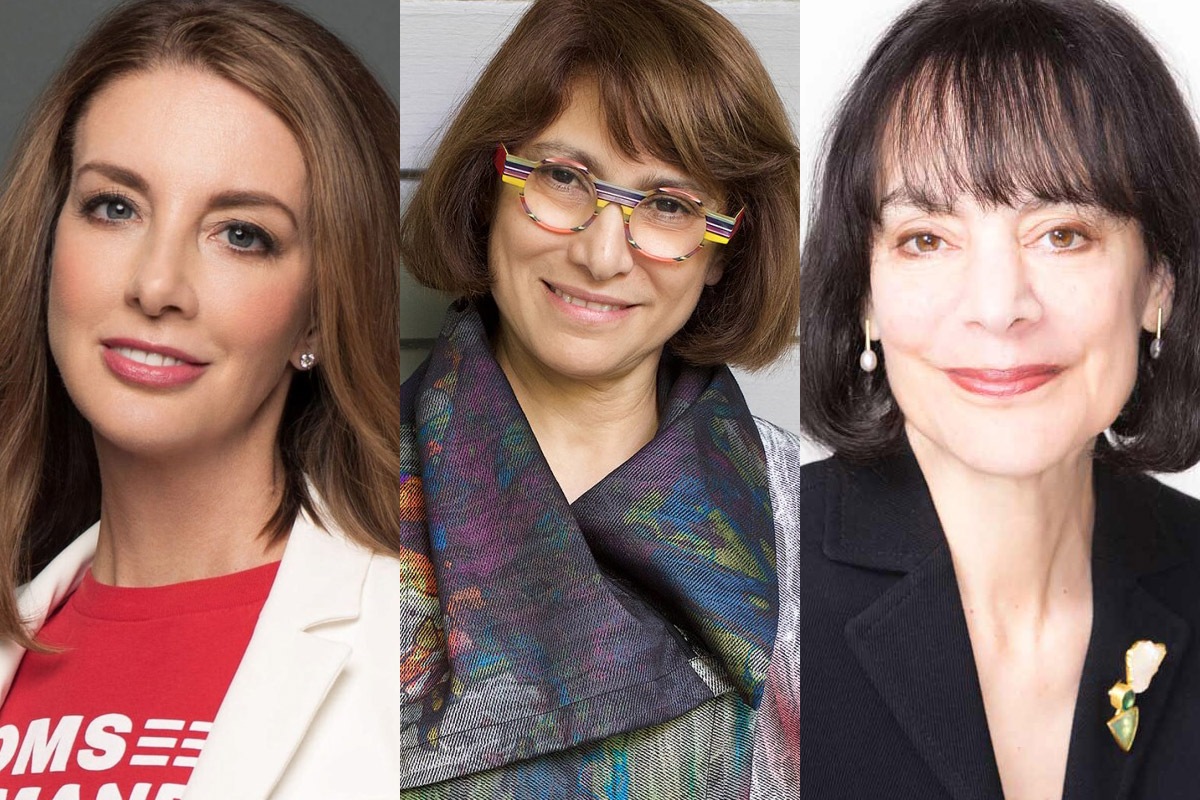 The hour-long event will have plenty of big-name spectacle. The recipient of TC's President's Medal of Excellence, which will be jointly presented by President Thomas Bailey and Trustee Valerie Rockefeller, is a major national figure who has been especially prominent during the past year. There will be special surprise guests throughout the proceedings, including celebrities from politics, culture, sports and the nonprofit arena. And on each of the three days prior to the Convocation ceremony, the entire extended TC community can tune in to watch conversations between TC faculty members and the recipients of the College's 2020 Medal for Distinguished Service. On Monday, April 26th, at 7 p.m., Shannon Watts, Founder of the nonprofit Moms Demand Action for Gun Sense in America, will speak with Sonali Rajan, Associate Professor of Health Education. On Tuesday at 7 p.m., Mahzarin Banaji, Richard Clark Cabot Professor of Social Ethics at Harvard University and author of Blindspot: Hidden Biases of Good People, will speak with Caryn Block, Professor of Psychology & Education. And on Wednesday at 7 p.m., Carol Dweck, Lewis and Virginia Eaton Professor of Psychology at Stanford University and author of Mindset: The New Psychology of Success, will speak with Nathan Holbert, Assistant Professor of Communication, Media & Learning Technologies Design.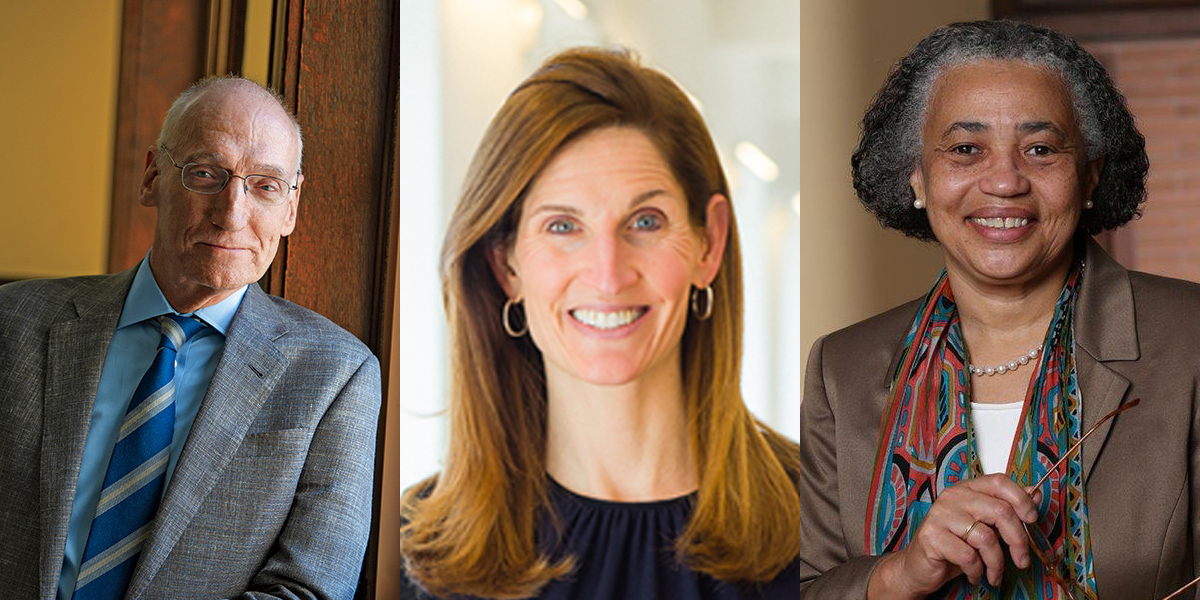 But Convocation will also pay tribute to the intense spirit of community that has always characterized TC, and that this year enabled graduating students to thrive under the most difficult circumstances. The ceremony will open with a stirring video that tells the College's story, from its founding by Grace Hoadley Dodge through its leadership role today in fields ranging from digital teaching and learning to combating food insecurity and hunger. The event will feature 54 faculty members and 14 students in various roles, including several musical performances that, in each instance, pairs a graduating Music & Music Education student with a faculty member from that same department.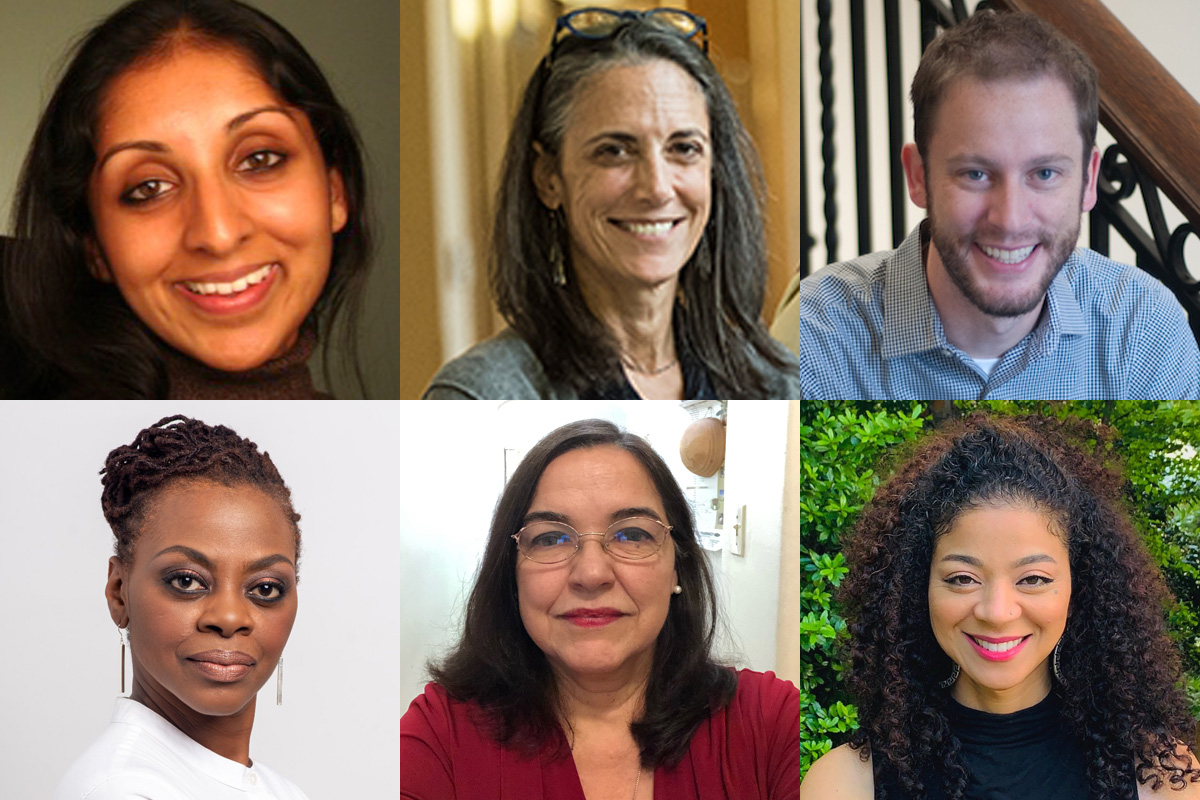 In addition, Janice Robinson, the College's Vice President for Diversity & Community Affairs, will kick off a segment of tribute to the graduates. Yolanda Sealey-Ruiz, Associate Professor of English Education, and Carmen M. Martínez-Roldán, Associate Professor of Bilingual/Bicultural Education, will lead a segment devoted to the accomplishments of students who are the first members of their families to receive graduate degrees. Sonya Horsford Douglas, Associate Professor of Education Leadership, will deliver a meditation on excellence.
Viewers will also hear from student speaker Raksha Sule, who is receiving her master's degree in International Education Development, and who will be introduced by one of last year's student speakers, Woo Jung Amber Kim, a graduate of the same department, who is now a K-12 teacher in California.
Of course, at TC, as at all colleges and universities, there is disappointment that Convocation must be held online. President Bailey has committed to holding live ceremonies around the world as soon as safe travel resumes in full — and those will include retroactive ceremonies for 2020 and 2021.
Convocation is structured around four themes: determination, excellence, leadership — and joy, because this year, more than ever, Convocation is their moment to celebrate all they've accomplished.

—Trish McNicholas, Executive Director of College Events and Internal Communications
In the meantime, though, every effort has been made to realize the benefits of the virtual medium. An online ceremony allows participation by a much broader community, and the 8 p.m. starting time was chosen to enable the maximum number graduates and their families from around the world to tune in at a convenient time. This year's iteration of the ceremony will also have a number of visual and musical enhancements. McNicholas' office worked with a graphic recording artist to create some edgy visuals to give speeches added color. A guest composer, Gabriel Judet-Weinshel, has put a fresh spin on Edward Elgar's "Pomp and Circumstance." And for the second year in a row, more than 60 musicians from TC and the Manhattan School of Music, will be delivering a mix of live- and virtually-recorded performances.
"We're especially glad that the Teachers College/Manhattan School of Music Orchestra will be back with us again," McNicholas says. "That collaboration really exemplifies what our Convocation is all about — the bonds that unite a community, and good neighbors coming together in tough times."