Dedicated work in education, psychology and health define our robust Teachers College community. In honor of that spirit of service – at the heart of TC Impact Day – we dive into the community action work of our first-ever TC Impact Spotlight honorees: Kayla Parr (PhD student, School Psychology) and Stephan Spilkowitz (MA '20, Organizational Psychology and Change Leadership).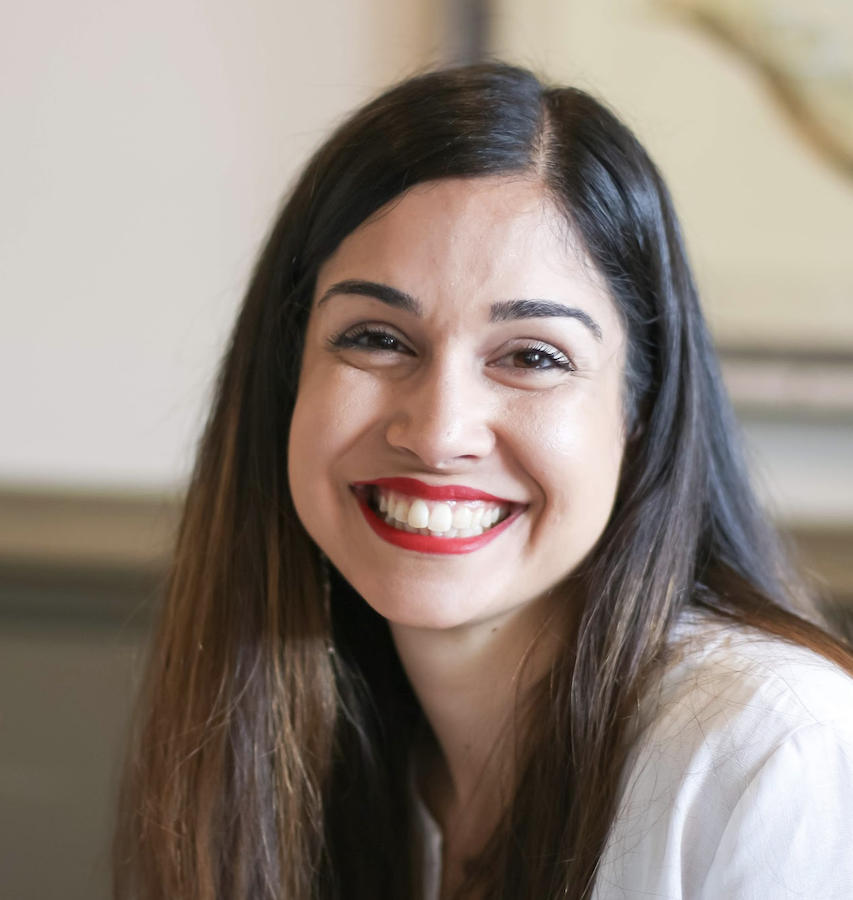 Meet Kayla Parr
"I view anti-oppression activism as an intentional, daily practice," explains Parr, whose school psychology scholarship intersects continuously with anti-racism and diversity work. A researcher at TC's School Mental Health for Minority Youth and Families (SMILE) Lab, Parr's anti-oppression scholarship emphasizes community-centered interventions that put people first. For Parr, empowering disenfranchised communities and individuals means "viewing their lived experiences as critical expertise in addressing the issues that impact their communities."
This ethos is informed by Parr's work at TC's SMILE Lab, where Parr "learned about participatory action research and the importance of conducting research as a collaborative practice with community stakeholders." At SMILE, Parr has worked under the leadership of director Prerna Arora, Assistant Professor of School Psychology.
Arora "has been an invaluable mentor not only to me," Parr says, "but also to students at large by offering herself as a thought partner who supportively and empathetically listens to students engaging in activism…Most importantly, I appreciate how Dr. Arora has always encouraged me to bring my authentic self to the work."
Parr, who also assisted Arora with the planning of last year's popular "Decolonizing Psychology" conference, is also the co-author of articles such as "How to be Anti-Racist: A School Psychology Starter Pack" and "Integrating Latinx/Hispanic Culture, Traditions, and Beliefs into Effective School Psychology Practice."
For Parr, the most rewarding work happens in community with others at TC. "All of the anti-oppression work that I have engaged in as a school psychology graduate student has been co-created with a community of peers and mentors who have served as sources of inspiration and accountability for one another," says Parr, who also engages in critical diversity conversations within the TC community as a founding member of the School Psychology Advocacy Collective for Equity (SPACE).
"As a future child psychologist, I aspire to co-create healing spaces that affirm the authenticity of the youth of color and families that I partner with," Parr says. "I also envision being a mentor and teacher for graduate students on their own journeys of becoming activist practitioners within the field."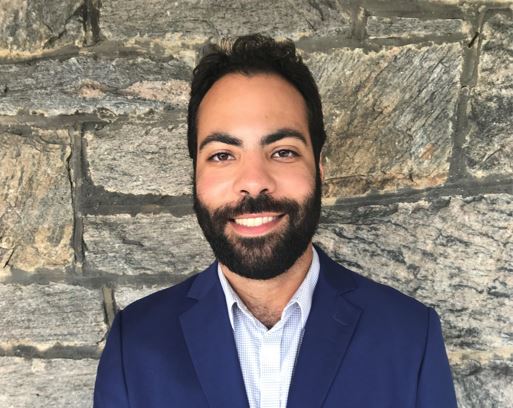 Meet Stephan Spilkowitz
Kids need trauma-informed support to overcome challenges and thrive. That's the guiding principle of Spilkowitz, who serves as an advocate for youth mental health in both the public policy sphere and in his role at the Yonkers-based nonprofit Andrus, where Spilkowitz leads therapeutic recreation programs that build self-esteem, social skills and a sense of community among local children.
"I am deeply driven to help others access their true potential, most of all children who have endured adversity, trauma, and mental illness," explains Spilkowitz, who embarked on a career in youth services after facing challenges with Dyslexia, ADHD and depression as a child. Now, Spilkowitz routinely collaborates with local, state, and federal officials on policy related to youth mental health, special needs and reforms to school discipline, including as a member of the Yonkers City Council's Advisory Board for Children with Special Needs.
After several years working professionally in youth-centered nonprofits, Spilkowitz pursued and embarked on his master's at TC, where he learned under influential scholars – including Bill Pasmore, Warner Burke, Debra Noumair and others – who bestowed new tools and "invaluable" lessons for his work.
"My studies in social-organizational psychology and change leadership have given me the perspective necessary to lead change inclusively and with a focus on process and feedback," says Spilkowitz. "The leadership skills I gained at TC helped me in continuing to develop and grow the variety of therapeutic recreation programs which I oversee."
Spilkowitz civic service expanded during the height of the Covid-19 pandemic, when Spilkowitz launched a grassroots venture alongside others to fundraise, design, produce, and distribute more than 1000 3-D printed face shields for New York's first responders. The venture, which Spilkowitz led while completing his studies at TC and still working at Andrus, embodied the creativity and hard work that has defined much of Spilkowitz's career.
As for the future, the TC grad aspires to one day lead a mental health organization that offers intersectional support for youth coping with the impacts of societal issues ranging from climate change to systemic racism and social turmoil. "I will always be a champion for kids in need of champions," says Spilkowitz, "from 1-1 mentorship to influencing public policy."
Despite the weight of his work and the broader challenges that the world faces, Spilkowitz has hope. "In my years working with young people who have endured deeply horrific traumas, I have seen incredible feats of perseverance, healing, and growth," Spilkowitz says. "Adversity and trauma are part of the human experience, but so is traumatic transcendence. The key is to recognize that crises are opportunities for growth and change, but It's up to us to harness them as such."
[Join Spilkowitz, Parr and our entire community in making a difference in honor of the College's first-ever TC Impact Day. Learn more.]