Since its founding, education and social justice have been at the heart of Teachers College's mission. As Convocation nears and graduates prepare to cross the stage, education grads from the Class of 2023 will embark on the next chapter of their lives, from continuing on to Ph.D programs to making a difference through ed tech or in the classroom. Among the remarkable graduates from across the College's numerous education programs, we sat down with six to learn about their motivations and how they impact their communities.
Hometown: Bogotá, Colombia
How He Makes an Impact: For Beltrán Alvarado, "research isn't complete— and academia isn't complete —if it doesn't have a strong link with the schools, with the practice, with the lives of people" and that served as a guiding principle for this work at TC. Through both his work as a research assistant for Aparna Anand in the Department of Education Policy & Social Analysis and Professor Thomas Hatch in Curriculum & Teaching, and his time working in Brooklyn and Manhattan Schools through a fellowship with the Center for Professional Education of Teachers, Beltrán Alvarado is uncovering ways in which he can bridge the gap between research and practice.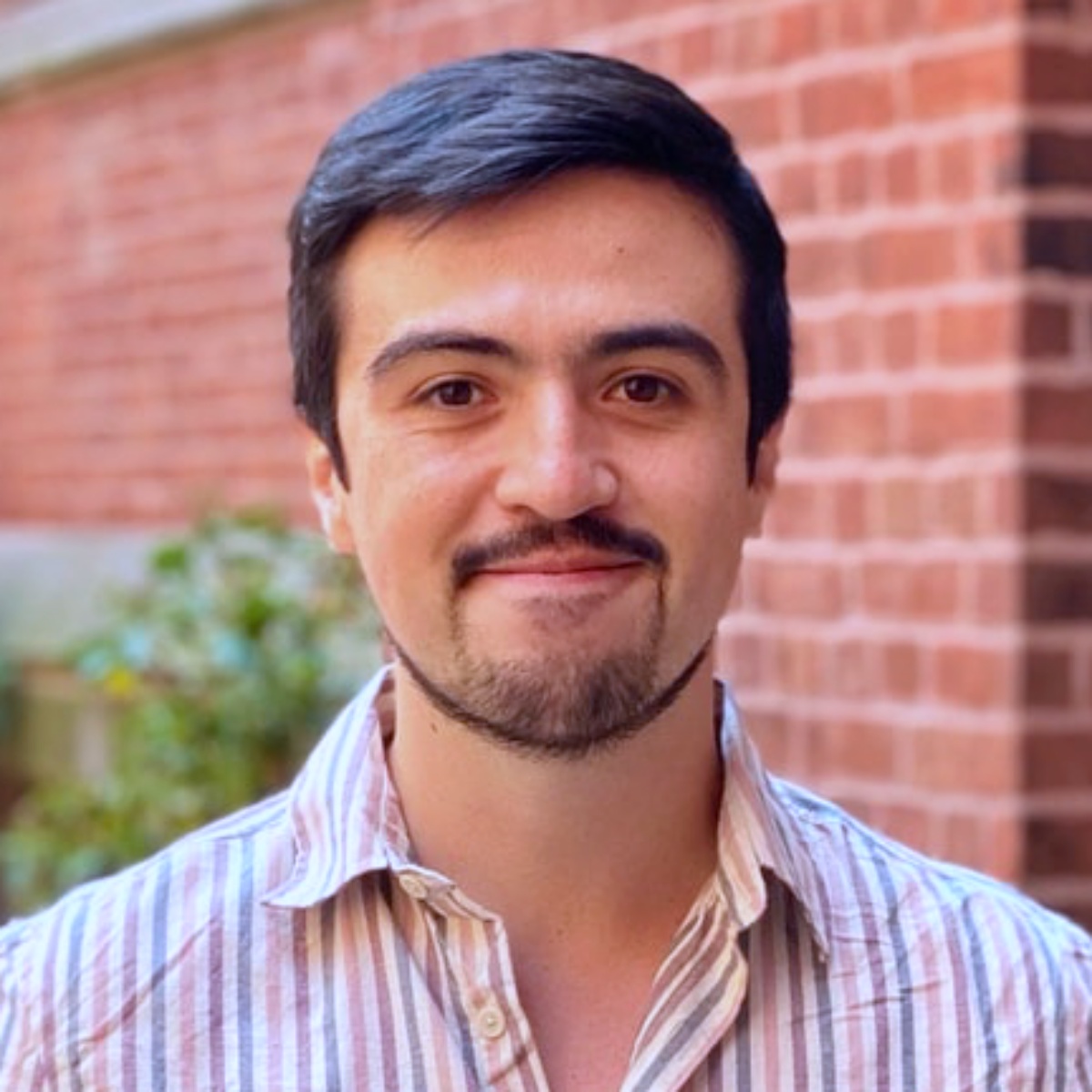 What Matters: Facilitating more harmony and peace each day through teaching. "I wanted the opportunity to contribute directly to my society, and that meant being a teacher," he explains. During his teaching career, he began to desire "different methods to address and approach educational and social questions from multiple perspectives. Not only as a teacher but also as a social scientist and an informed citizen that can impact the policies and tackle these problems on a broader scale," ultimately inspiring him to pursue a graduate degree in economics.
What's Next: Beltrán Alvarado will be continuing at TC in the International and Comparative Education Ph.D. program, working with Professor Regina Cortina. His research will revolve around "teachers' education and labor markets, teachers' beliefs, rural education in Latin America, and, more broadly, building and strengthening teachers' capacities in a moment like this, where the profession is facing enormous pressure."
Hometown: Bihar, India
How He Makes an Impact: Helping diverse and underrepresented students from Asian and African countries earn undergraduate and graduate program scholarships. "Opportunity is one thing that creates a difference. Somebody is able to achieve something because they have found opportunities or resources," says Karn. Without scholarships, higher education is inaccessible to the students Karn has helped.
At TC, he's been working as a research assistant for Associate Professor S. Garnett Russell, a graduate research assistant for Associate Professor Brian Keith Perkins at Summer Principals Academy, an editor for the Current Issues in Comparative Education journal and producing commentary and articles with the National Center for the Study of Privatization in Education (NCSPE).
What Matters: Growing up and attending school in Bihar, a place that Karn says "is still one of the most impoverished states in India," inspires much of his work today. He faced many challenges during his education, and those challenges haven't gone away either. Considering India's status as one of the world's top economies made Sumit wonder, if "such a country is still facing so many challenges...what may have been happening to other low- and middle-income countries?" His optimism and desire to improve the educational system globally are what motivated him to study International Educational Development where he can, directly or indirectly, create education opportunities for children facing insurmountable adversity through policy change.
What's Next: After graduation, Karn is staying at TC to pursue a Ph.D in the Comparative and International Education program. "One of the reasons I accepted TC's offer was because this is a community where every day you are being challenged and are shaped to be devoted to social justice."
Hometown: Wellington, Fla.
How She Makes an Impact: Researching the intersection of language policy and civic engagement for the Ga ethnic group in Ghana, an overlooked community that Merlain-Moffatt is a part of. The lack of literature about the Ga people, Merlain-Moffatt explains, creates a need for "more understanding and nuance" in the public discourse generally and in relation to barriers to education access. "I really had the opportunity to take what I was learning here at TC, apply it and create a product that I'm really proud of," explains the grad, who traveled to Ghana for her research last summer. "I've been able to present at two different conferences, and I've been able to have continuous conversations about it — whether that's with practitioners in the field or community members, whether it's with scholars at various institutions — really continuing these conversations that inevitably will bring about change."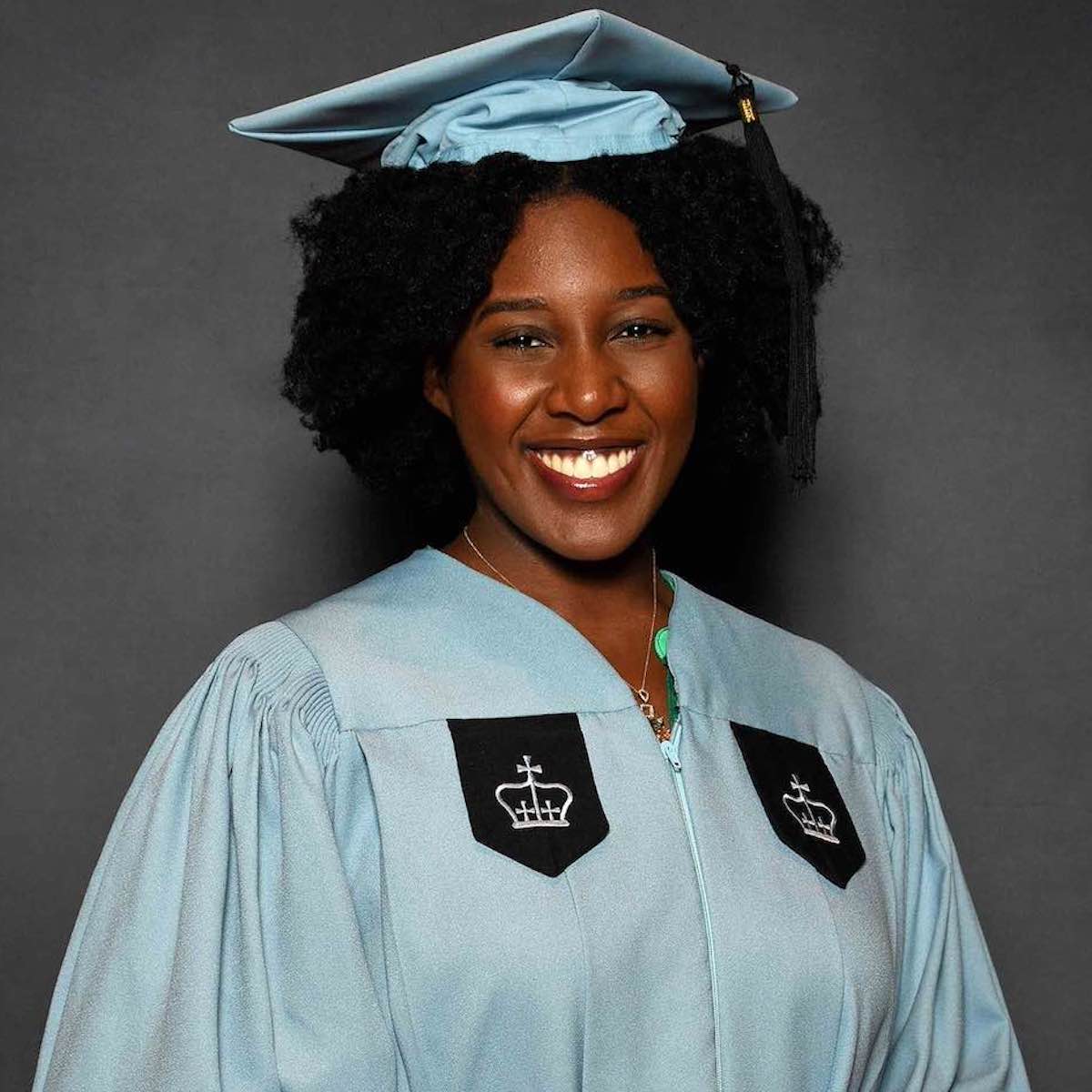 What Matters: Uplifting others through her research and service. Among the graduating students who will speak at Convocation ceremonies, Merlain-Moffatt has been a Zankel Fellow during her time at the College, with her Zankel project consisting of service at the International Community High School in the Bronx. She also supported students in the Intercultural Center at Marymount Manhattan College, served as co-chair for the African Studies Working Group, was a research assistant for Associate Professor S. Garnett Russell, and a Career Peer with TC NEXT, where she not only provided professional development guidance to students and alumni, but developed skills for her next chapters. "When it comes to [helping] the communities that I belong to, I've been able to transfer those skills and…ask them, you know, where is it that you are now? Where is it that you want to be? And how is it that we can help you get there at the end of the day?"
What's Next: Regrouping and spending time with family.
Hometown: Shenyang, China
How She Makes an Impact: Developing e-books to help improve English literacy among children in China, which she conducted with the Digital Learning Lab at UC Irvine under the guidance of Dr. Dandan Yang, Dr. Mark Warschauer and Dr. Penelope Collins. Sha hopes to help expand resources to support vocabulary growth, reading comprehension and overall literacy for more bilingual children, perhaps in German, another language she speaks. In the future, Sha also wants to find affordable language learning interventions for rural Chinese children to learn English. These skills are crucial because English is a compulsory subject in schools and an important part of entrance exams, explains Sha. A low level proficiency may keep children from better education opportunities and higher-earning jobs.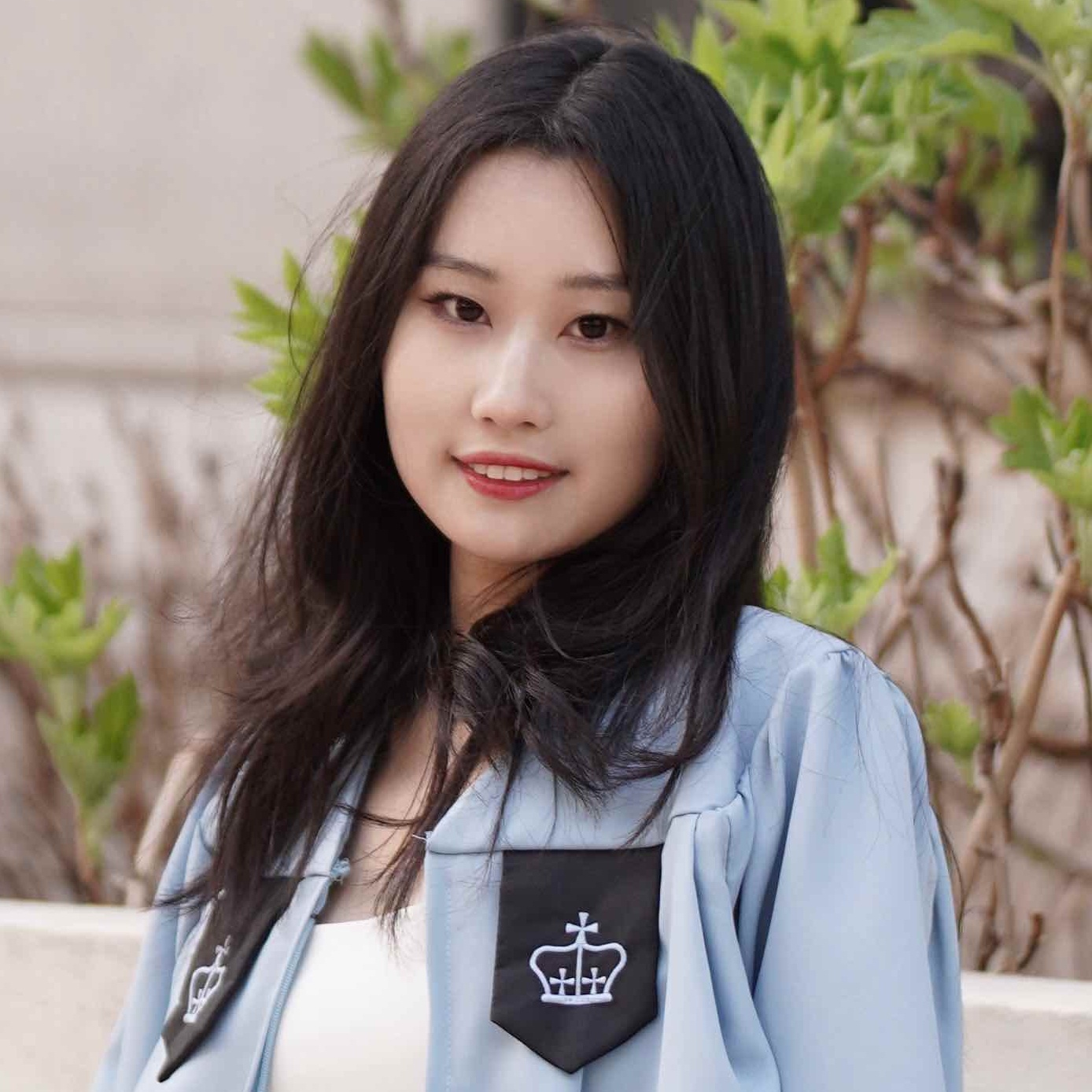 What Matters: Literacy development for bilingual and multicultural people, explains Sha, who notes her own experiences as informing her chosen speciality. As a person whose first language was Mandarin who then came to the U.S. for university and then majored in German Studies, Sha experienced firsthand how different it is learning a new language as a teenager and as an adult. After pursuing her passion at TC and taking courses with Associate Professor Patricia Martínez Álvarez, Sha also developed an interest in special education.
What's Next: After graduation, Sha will pursue a Ph.D in special education at University of Texas at Austin, and leverage her bilingual scholarship to address the needs of children with learning disabilities as they learn English.
Hometown: Buenos Aires, Argentina
How She Makes an Impact: As a proud former early childhood teacher, Snaider spent her days with infants and toddlers "fueling their early experiences with creativity and love." Now having completed her program at TC, she hopes to make a positive impact by creating settings where "everyone — teachers, parents and children — can rethink and challenge the restrictive rules of femininity and masculinity and express gender in more expansive, joyful, caring and creative ways."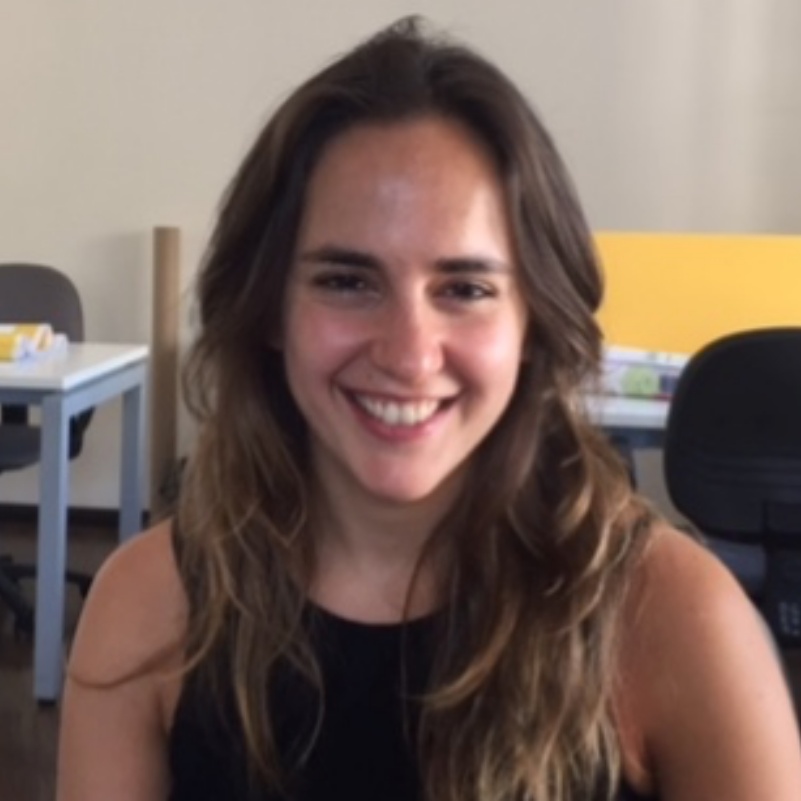 What Matters: That teachers, especially early childhood teachers, realize they can drive social change and recognize that "children are never 'too young' to make a positive impact in the world." Snaider's scholarship at TC focused on gender and sexuality in early childhood policy and practice, essential work that has sparked a lot of discussion in recent years. Snaider has seen the positive impact of critical teacher education firsthand while at TC and it has inspired her to work with future teachers to encourage new perspectives on early childhood education.
What's Next: In the fall, Snaider is joining the Department of Curriculum & Instruction at the College of Education, University of Texas in Austin as an Assistant Professor in their Early Childhood program
Hometown: Wenzhou, China; spent his high school, college and graduate years in Maryland, Los Angeles and New York
How He Makes an Impact: Building tools that make learning more efficient and more accessible to learners of all backgrounds. Wu's passion for education and interest in technological innovations made education technology a particularly attractive area of interest. He has worked as a product manager for various EdTech start-ups and as investment analyst for an EdTech-centered venture capital firm. He was also a part-time fourth grade teacher in Los Angeles and conducted research on the efficacy of educational games on learning. "Through my various experiences in education, I have gained a deeper understanding of the various factors that contribute to a person's motivation to learn," says Wu.
What Matters: Curiosity keeps Wu motivated. As he describes it, "My passion for education was sparked by a deep fascination with why people learn, how they learn and what they need to know to succeed in society. However, in recent years, my motivation has also been fueled by the rapid advancements in technology." As he continues his career, he's committed to exploring the ways in which technology can improve education and learning.
What's Next: Wu will be joining ClassIn, a company that specializes in hybrid learning solutions, after graduation.