Faculty news in this roundup were submitted to TC Generation for inclusion. Beginning with the Winter 2023 edition, mentions will be selected from news submitted to the Provost's Office for Faculty News & Notes
Jeanne Brooks-Gunn was named to Research.com's Best Female Scientists in the World for 2022. Specifically, she's been ranked #48 on a national level and #70 in the world.
Jen Cadenhead was appointed to the cohort Creating Opportunities for Underrepresented Researchers to Achieve Growth and Excellence.
Cate Crowley and Michelle Troche were each recognized by the American Speech Language and Hearing Association. Troche has been named an ASHA Fellow in recognition of her outstanding professional achievements, while Crowley has received ASHA Honors, the organization's highest honor.
Jane K. Dickinson presented her work around the impact of language/messages in diabete at ADCES 2023, the only association completely dedicated to Diabetes Care and Education Specialists and of which she is president elect.
Noah Drezner has been honored with the 2023 ASHE Distinguished Service award for his efforts around inclusive and mindful practices within and beyond the association as well as for graduate students.
Christopher Emdin and David Hansen have each received the Critics' Choice Book Award from the American Educational Studies Association for their respective works: Emdin's Ratchetdemic: Reimagining academic success; and Hansen's Reimagining the call to teach: A witness to teachers and teaching, which has has also been selected as a Choice Outstanding Academic Title by the American Library Association.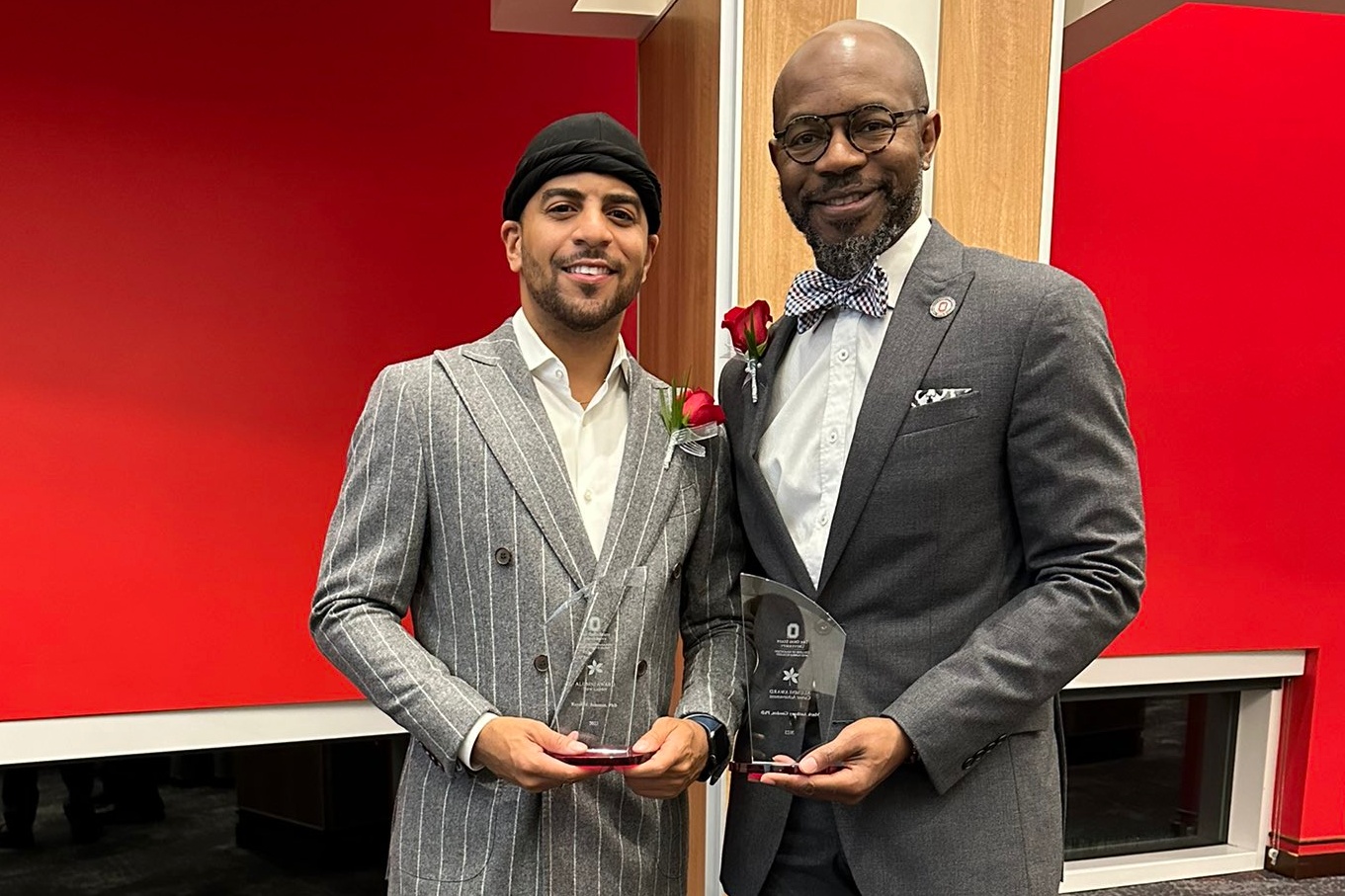 Mark Anthony Gooden has been awarded with the 2023 EHE Career Achievement Award, which honors alumni who have made outstanding contributions to their professions and a difference in the lives of others.
Nathan Holbert, Lalitha Vasudevan, Haeny Yoon, and colleagues Joe Riina-Ferrie, Billy Collins and Lucius Von Joo received the Divergent Publication Award for Excellence in Literacy in a Digital Age Research for their Digital Futures Podcast "Pop and Play."
Xiaodong Lin-Siegler has been honored with the World Madam Lifelong Achievement Award, presented by the World Madam Foundation. The Award aims to highlight extraordinary women from around the globe who've achieved greatness and overcome significant challenges in their lifetime.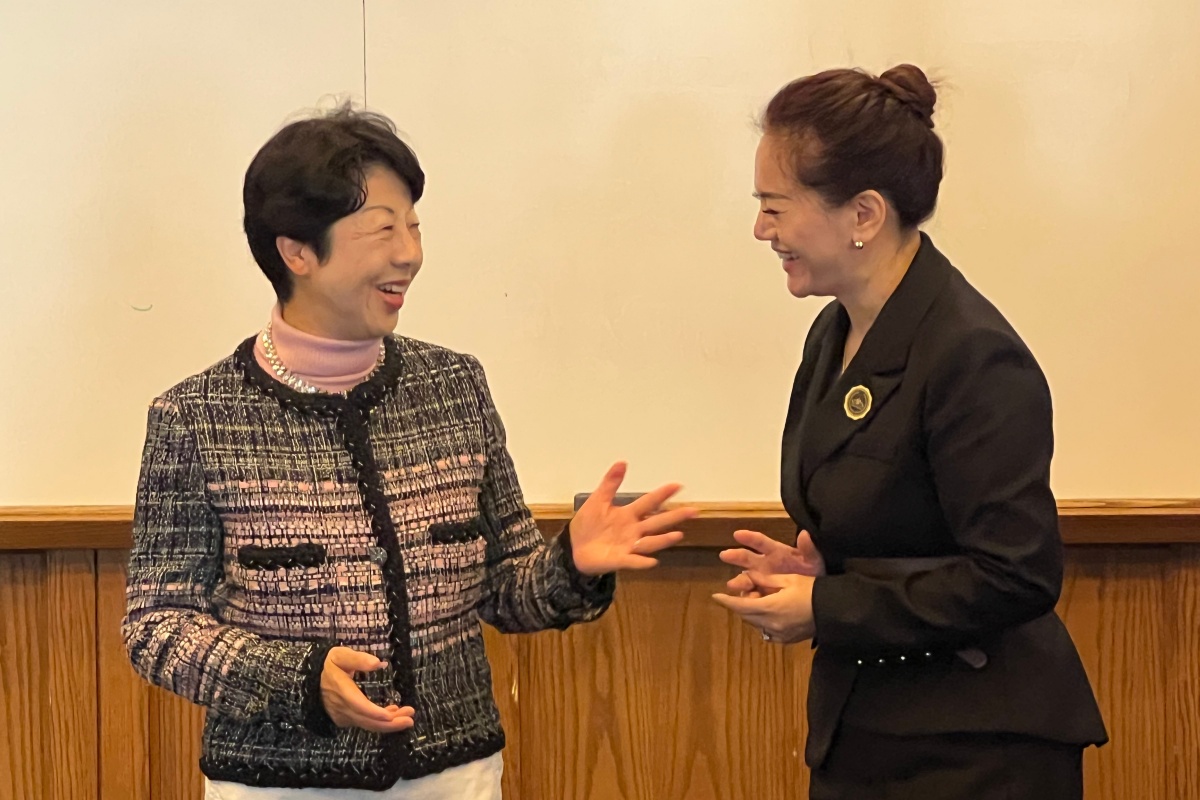 Patricia Martínez-Álvarez was selected as a Fulbright Specialist Fellow in the Philippines.
Mary Mendenhall led Ubumwe: Exploring Arts for Education and Psychosocial Support with Refugee Children and Youth project, funded by Columbia World Projects, that explored how the arts can be integrated in education and broader community spaces to bolster psychosocial well-being, academic achievement, and more.
Felicia Moore Mensah received the Association for Science Teacher Education (ASTE)
Career Award II for Outstanding mentor. This award honors and encourages ASTE members who support and encourage pre-service and in-service science teachers and/or new science teacher educators entering the profession.
Bill Pasmore recognized by the National Organization Development Network for a lifetime of contributions to the field of organizational change.
In June, several faculty were recognized with Race, Culture, and Diversity Awards from the Office of the Provost, the Faculty Executive Committee's (FEC) Subcommittee on Race, Culture, and Diversity (RCD), and the Office of the Vice Dean for Research (VDR). Recipients included:
S. Garnett Russell, Dean's Faculty Diversity Research Award recipient, for "Contexts of Reception and Access to Education: Perspective of Diverse Newcomer Families in New York City"
Elizabeth Rosenzweig, Dean's Faculty Diversity Research Award recipient, for "A Qualitative Examination of Hasidic Mothers' Experiences Raising Deaf or Hard of Hearing Children"
Mel Collier-Meek and Prerna Arora, Dean's Faculty Diversity Teaching Award recipients, for "Embedding Diversity, Equity, and Inclusion Throughout School Psychology Coursework"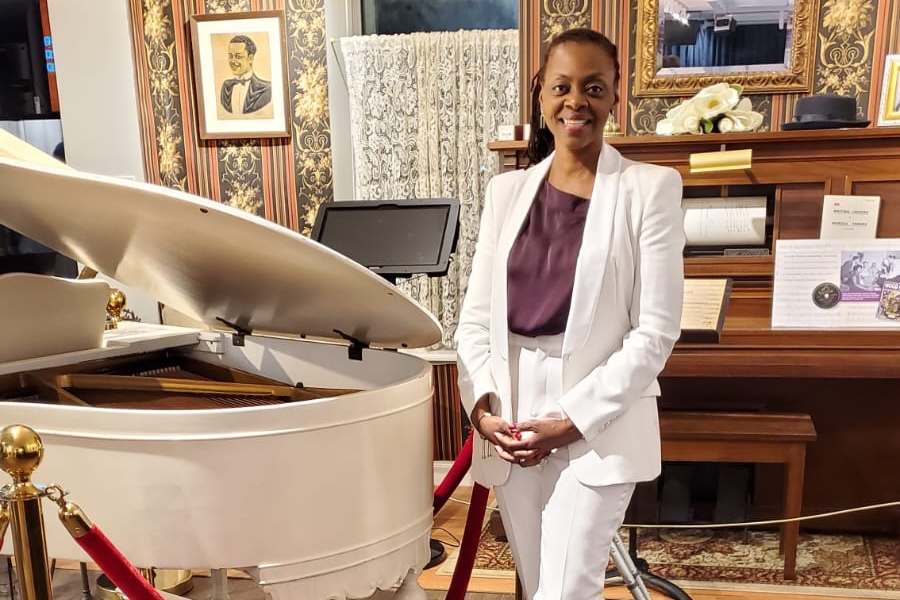 Yolanda Sealey-Ruiz served as the Artist in Residence at the National Jazz Museum in Harlem for the month of October. The exhibit, "Jazz in the Vortex: Poetry, Healing & Self Archaeology," offers interpretations of Sealy-Ruiz's work through the lens of jazz music.
Marjorie Siegel was recently elected to the Reading Hall of Fame. She will be honored during a formal induction ceremony this November. One of the most prestigious honors for those who have dedicated their careers to literacy, Siegel is one of five new members to the society.
Renzhe Yu received an honorable mention at the International Conference on Educational Data Mining for his paper "Semantic Topic Chains for Modeling Temporality of Themes in Online Student Discussion Forums."