This TC IRB blog series, Researcher Highlights, includes a sequence of interviews with members of Teachers College's researcher community and offers insights into how researchers engage in study activities, deal with the demands of the pandemic, and engage in ethical practices.
In this blog series, Chloe O'Neill, a TC IRB Research Compliance Assistant, met with researchers representing diverse content knowledge to explore the fibers of the research community at Teachers College. Each blog post in the series will highlight a researcher (or research lab/center). Each interviewee was interviewed for 45 minutes, asked roughly the same questions, and encouraged to share insights into how they see themselves in a researcher role and as part of the TC research community.
Dr. Lori Quinn and Neurological Physical Therapy Research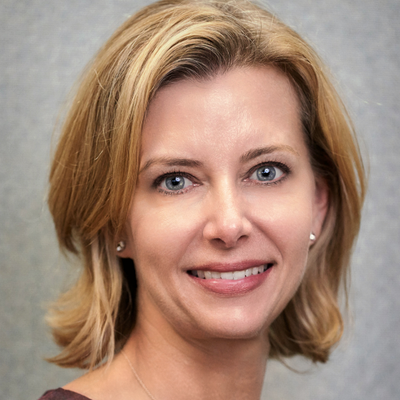 Dr. Lori Quinn graduated from Teachers College with an Ed.D. in Movement Sciences following her Bachelor of Science in Physical Therapy from the University of Connecticut. For over 32 years, Dr. Quinn served as a physical therapist who focused on movement analysis specifically within clinical areas of interest including Huntington's disease and Parkinson's disease. In 2008, Dr. Quinn's speciality research brought her to Cardiff University in Wales where she led clinical trials for Huntington's disease amidst heightened technology within her field. After eleven years abroad, seven of which with Cardiff University, Dr. Quinn returned to New York to work in collaboration with Teachers College and Columbia University's Medical Center. Over the past six years, her current work develops physical activity coaching interventions for patients with neurodegenerative diseases.
Path to Research Questions
A physical therapist by training, Dr. Quinn conducts research at Columbia University Irving Medical Center on exercise intervention for patients with neurological diseases or disorders. Her work primarily focuses on how to better identify and quantify movement-related problems with wearable technology (e.g., wrist and waist worn accelerometers, Actigraphs, Fitbit devices, and APDM wearable devices) to develop intervention studies that manage, slow, or change neurodegenerative progression. Dr. Quinn's passion for exercise-based interventions illustrates innovative research methods and models participants' protection considerations, including HIPAA requirements, in-person regulations, and vulnerable populations. Dr. Quinn's innovative work highlights trailblazing technology for clinical studies, research team dynamics, and complex IRB protocol management. For more information regarding Dr. Quinn's research, please find her array of publications here.
"The most rewarding part has been to see how individuals have benefitted... (from) the intervention... (which) we think (should be an) essential part of the care they are given, but is not." - Dr. Lori Quinn
IRB Preparation and Submission
Dr. Quinn's relationships with both Teachers College and Columbia University requires her team to coordinate with several institutional review boards and their subsequent protocol requirements as her studies involve multiple study sites.
Dr. Quinn cites two critical factors when working with IRBs at different institutions:
(1) prioritization of participants and (2) highly trained staff.
"It all comes down to the study design."
(1) Prioritization of Participants:
Participant-First Study Design: Dr. Quinn's preparation of multiple IRB protocols requires meticulous planning and comprehensive considerations for participants throughout every stage.

Crafting an IRB protocol that prioritizes a "participant-first" mindset ensures these considerations.
An organized protocol for a research study provides essential infrastructure that creates ideal environments for participant protections.

Data Protection: Dr. Quinn emphasizes the importance of securing a comprehensive and consistent research protocol. When working with medical data, researchers need to be aware of additional protections extended to participant data.

Extensive considerations within Dr. Quinn's studies include Health Insurance Portability and Accountability Act (HIPAA) compliant Google Drives, de-identification procedures, de-identified project management software (e.g. RED Cap), and thorough data security plans.

Consenting Process: Ensuring that the participant is also equally as informed in the protocol process as the investigators is essential. Dr. Quinn notes the consent process as a critical piece in communicating and ensuring participant protections.

Protocols and consent forms should include the time commitment, when participants would start the study activity, when participants would engage with the investigators, and various other "participant-first" mindset considerations.
Dr. Quinn identifies specific ways to monitor the general well-being of participants. She emphasizes the importance of recognizing possible distress and being receptive to the state of mind of each participant.

For example, researchers should ask participants if they would like to continue with study activities, offer participants a chance to take a break, check on the well-being of the participant, and observe how they are doing through verbal and nonverbal interactions.
Researchers should also foster a warm, welcoming environment that values trust and mutual respect, especially during interventional studies.
"A really important part of the process is training students to submit to the IRB."
(2) Highly Trained Staff:
Careful Oversight: Working with several institutions means that Dr. Quinn's team must provide the most updated versions of their paperwork to the right institutions.
Strong Communication: Adhering to different institutional policies requires a detail-oriented and conscientious research team capable of understanding the procedures and nuances of federal regulations for research with human subjects.
Systematic Process: Researcher training is a critical component for the IRB submission process and required by federal mandate. Educating her student researchers in ethical compliance and IRB processes means that Dr. Quinn's team is much more likely to be conscientious of human subjects' protections as they engage in their research.

Their team creates document templates that provide a foundation for students to model and then modify accordingly.
Educating student researchers on the IRB process, not only to provide support but for their knowledge, is arguably one of the most important ways to support research compliance.
Advice for Future Researchers
Dr. Quinn notes the importance of exploring interventions to support patient care. She describes the transformations she witnesses specifically from participants who are not self-identified "exercisers." Dr Quinn highlights the ways participants are able to increase their health literacy and express empowerment through the intervention methods she embeds in her research design.
For new researchers, Dr. Quinn emphasizes: (1) organization and (2) the ability to both ask and answer questions thoughtfully.
(1) Organization: Dr. Quinn's meticulous organization includes both the study protocol documentation and the research team's structure.
Responsible document creation, collection, maintenance, storage, and security is critical for any study design. Determining at which points in the protocol data will be collected, de-identified, stored, and destroyed is required particularly when working with vulnerable populations.
Dr. Quinn's team implements strict policies on who works with the data and at what stage to ensure identifiable data is de-identified, coded, and destroyed according to the protocol's procedure.
(2) Ask and Answer Questions Thoughtfully: Lastly, Dr. Quinn emphasizes the importance of being able to both ask and answer questions thoughtfully.
Dr. Quinn states the necessity for her team to be able to ask questions and take time to understand protocol procedures.

She emphasizes taking time to have consistent team meetings to review the protocol's process, open the floor for clarifications, and encourage questions to be raised at any stage throughout the study.

She discusses the significance of her ability to answer questions about the protocol as well as training the graduate students and the research team to be able to do the same.
Dr. Quinn's reflection emphasizes the importance of honesty and fostering a culture of learning. She notes the incredible significance of building this culture into the research study and team's environment to support ethical research procedures.
To learn more about TC IRB's submission templates, please visit our webpage.
Thank you to our amazing reseachers for their time, committment to human subjects research, and expertise!
To follow the rest of the Researcher Highlight series, please find Dr. Catherine DeLazzero's, Dr. Lori Quinn's, and Dr. Tyler Watts' on our blog page.